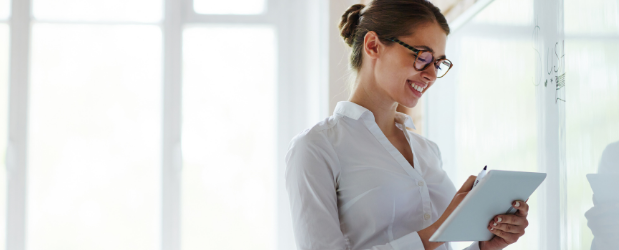 English is a core subject of the curriculum and one that can be fundamental to student's future prospects. It's an essential building block for success in other subjects. But the study of English in itself further equips learners to become effective written and verbal communicators.
That's why schools need intelligent, knowledgeable and passionate English Teachers to deliver inspiring lessons in this area. From teaching poetry and prose to cultivating critical communication skills, the English curriculum is rich, diverse and interesting to teach.
If you want to become an English Teacher, you'll need to bring a certain set of skills and qualities to the classroom. This alongside various qualifications that enable you to teach English at the Secondary level.
These requirements ensure you know the various teaching methods and strategies to help students hone their skills. So they become adept in communication, self-expression and textual analysis, which stands them in good stead for the future.
Find out more about what it takes to become an English Teacher and what you can expect from the role below.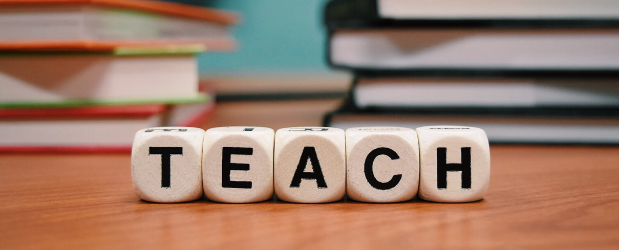 Is becoming an English Teacher right for me?
Teaching English is a great way to combine a love of literature with a rewarding career. You get to spend your days helping students to examine and understand historical and modern texts, as well as the meanings of the written word. This all helps students make sense of the world and subtext (and context) in ways they wouldn't have before.
While introducing students to new concepts and perspectives can be rewarding, it can be just as much of a challenge. You will be tasked with inspiring and motivating young people to learn. Which often requires you to discover creative and accessible ways for them to enjoy the subject at their level.
Aside from rousing their interests, you need to be confident in dealing with challenging behaviour. This could be in your classroom or elsewhere on the school premises. Either way, you'll need to be able to apply appropriate and effective measures.
Outside of your English lessons, you'll also take on a number of pastoral duties. These include holding the position of a form tutor and supporting students individually with academic or personal difficulties.
You will attend meetings and training courses, help plan the school's timetables, plus, partake in outings and parents evenings. Work after hours to plan lessons and mark students work is also a large part of your role.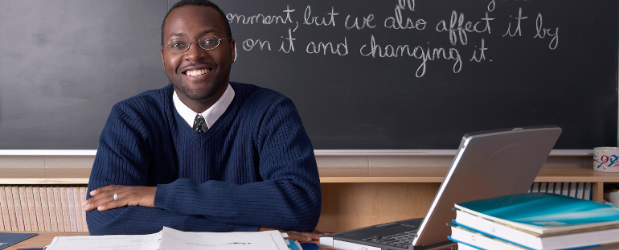 The Skills you'll Need
Besides encouraging young minds to appreciate the teachings of language and literature, you'll also need various additional skills and capabilities:
Leadership skills
Energetic and resourceful
Flexible and open to change
Well organised and on time
Confident in designing lessons
Good listening and verbal communication skills
Able to work independently and as part of a team
Can remain patient and calm in stressful situations
Able to set a good example to the younger generation
Imaginative, creative and have a sense of humour
Able to create a comfortable environment for learning new things
Interested in helping young people develop academically and as people
Have a caring nature and be in tune with the needs and feelings of children
Able to handle administrative tasks, competently use a computer and the main software packages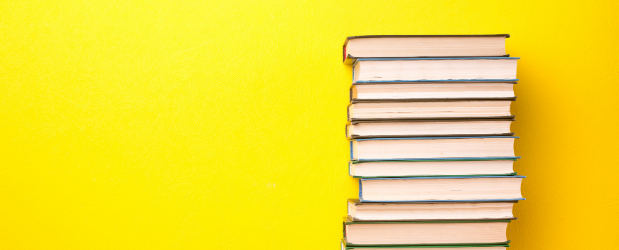 What you'll Need to Apply
In order toteach in a Secondary School, you need to obtain a degree and a recognised teaching qualification.
One way to do this is by taking an undergraduate degree which leads to Qualified Teacher Status (QTS). This could be a Bachelor of Education (BEd), Bachelor of Arts (BA) with QTS or a Bachelor of Science (BSc) with QTS.
Another popular way is by completing a degree in English Language, Literature, or something closely related. Then completing a postgraduate certificate in education (PGCE). This can be carried out at university or on a school-based training programme.
To apply for a degree and teaching positions, you'll generally need 4 or 5 GCSEs. These should be at grades 9 to 4 (A* to C) and include English and maths. You'll also need 2 to 3 A levels or equivalent Level 3 qualifications to study your degree.
Postgraduate teaching apprenticeships are another option if you have a degree and the required GCSEs. Otherwise, others have worked their way into the position from being a teaching assistant. Completing a part-time degree while working, then moving onto a postgraduate teaching course to qualify as an English Teacher.
Before you can teach young people in a classroom, you'll also need to pass enhanced background checks.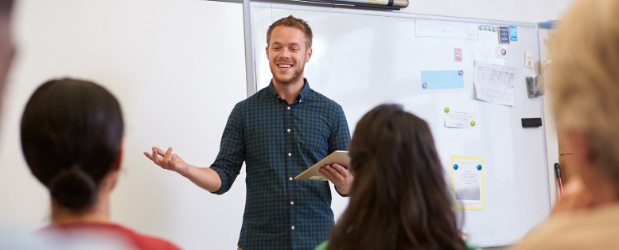 Get Started with an Online Course
If you're considering becoming an English Teacher, one excellent way to get started is with an Access to HE Diploma. As a Level 3 alternative, you can study this course to get onto a university degree without A Level qualifications.
An Access to Higher Education Diploma (English Studies) combines the teachings from both English Language and Literature. This will offer you insight into how English is used to communicate verbally, creatively or through critical analysis to understand the written form.
Through this, you gain well-rounded knowledge of both language constructs and literary analysis. So you're better prepared for degree level study and for teaching the subject in your future career.
During the course, you'll explore language modules like language acquisition, communication and communities, gender and social media. As well as literature components like poetry, film adaptations of literary texts, Shakespeare and societal change in Britain.
The skills and knowledge you'll gain will enable you to apply for English related degrees at university. Putting you one step closer to your teaching career.
Aside from being an alternate to A Levels, this course also takes less time to complete. You have a full year to finish the course. But as it's provided online, you can move through it at your pace.
On average, learners take 9 to 12 months to complete their Access to Higher Education Diploma. Meaning you could be finished and applying to university within a year.
Studying online also means you can learn whenever suits you, fitting your education comfortably around your lifestyle.
Stonebridge Associated Colleges is the leading UK distance learning provider. With hundreds of online courses to help you achieve your learning goals.
Find out more about how our Access to HE Diploma (English Studies) can help you achieve yours below.