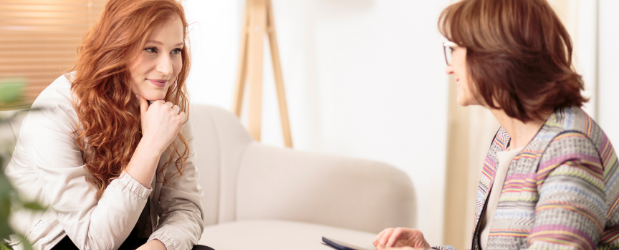 As a life coach your goal is to encourage others to overcome their challenges. Depending on what you specialise in you could help them with their personal or professional life, or maybe even both.
Whether they're going through a transitional period in their lives or simply need motivation to remain focussed. A life coach can aid in their progress through establishing healthy habits and setting positive goals.
You'll be tasked with providing effective frameworks and exercises whilst holding them accountable for their actions. Giving them the skills needed to reach whatever ambitions they've set themselves.
Through your service, clients will gain insight into what they can do to achieve their goals. Allowing them to progress further and quicker than if they were without guidance.
Life coaches need to be uplifting and enthusiastic people who are passionate about helping others. In addition to this, you need to acknowledge that each individual or company is different and be able to adapt.
There are many avenues and employment opportunities should you wish to become a life coach. Either running your own business from home or working for someone else in an office. Whether you choose to work in-person or over the phone/online you're able to help people all around the world.
Read on to learn how you can start your journey to become a professional life coach.
Getting Started as a life coach
You don't need any formal or specific qualifications to become a life coach in the UK. Therefore, anyone who believes they possess the qualities of a life coach, can become one if they please. However, potential employers will question your credibility should you not have any experience or qualifications.
They're hiring you for a specific purpose and need to make sure you have the desired skills needed. They'll do this by checking your credentials to discover what type of life coach you are.
Deciding what type of life coach you want to be will influence your studies. Allowing you to hone your expertise and provide value to your clients in that specific area.
Decide on your specialism
Your first step towards becoming a life coach is finding your niche. An area that you're interested in and have an abundance of knowledge on the matter.
'Life' is a broad term and there are many aspects involved that make up the word. By focussing on a few areas of expertise clients will know whether you'd be of use to them. Whereas if you're too broad, they might not feel your services align with their specific needs.
Choose something that you're genuinely passionate about and have experience with or knowledge on. Authenticity matters when becoming a life coach and potential clients need to know you believe in your work.
There are many interesting areas to choose from when deciding your specialism. And once you do, you're able to market yourself as a credible guide to your target audience.
Areas you can focus on are:
Business
Counselling
Job search and career transition
Romantic relationships
Self-esteem issues
Academic issues
Spirituality and Mindfulness
Ageing
Work-life balance
Weight loss
General wellness
As a life coach you can work 1-1 with individuals or train teams at entire companies. You can decide what you feel your services are best suited for and how you want to promote yourself.
Get qualified
As previously stated, qualifications aren't essential, but they are undoubtedly beneficial. They'll develop your understanding on how to share your knowledge effectively. As well as give you credibility and authority as a life coach.
In conclusion, your main goal is to help others reach their goals. So, being armed with the skillset that studying coaching would provide will ensure you garner the results.
In other words, you'll cover different methodologies and theories behind coaching. This equips you with the knowledge on how to best structure your coaching sessions to help a variety of clientele.
No matter the subject area, if you're unable to deliver coaching effectively, it won't be beneficial to the client. Studying a life coach qualification enables to you confidently communicate your experience and transfer your knowledge to others.
Studying Online
Nowadays, you're able to complete your life coaching qualification from the comfort of your own home. Offering you the flexibility to progress with your learning at a pace and place that suits you.
Firstly, you won't have to rearrange your schedule to attend classes as there aren't any. As long as you have a stable internet connection and a laptop at the ready, you're good to go.
This allows you to relax and enjoy your learning experience as you're in complete control of your studies. Whether you're studying after the school-run or in your lunch break, it's completely up to you.
In addition to this, the material is readily available from the moment you enrol. Unlike physical colleges where you'd have to wait for term-time to begin. What's more the information stays available to you as you progress with your learning. So you're able to easily refer to earlier units should you need to brush up on anything.
If you're ready to get back into education and become a life coach, Stonebridge Associated Colleges can help.
Stonebridge Associated College is one of the UK's leading online learning providers. Offering various life coaching and mentoring courses to better position yourself as a professional.
All our courses have flexible payment options and dedicated tutors to support your learning. They'll provide constructive feedback and any extra assistance where needed.
To learn more about how to prepare for your online learning journey read our blog here.
Get in touch with our advisors to get started today or browse our courses below.