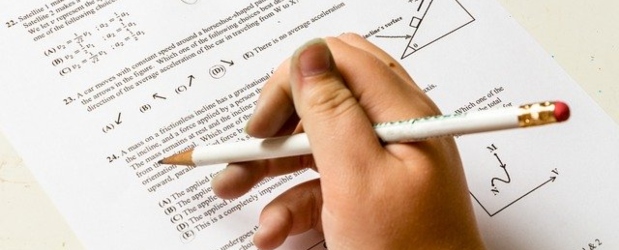 Whenever people think about qualifications, GCSEs instantly pop into their head.
That's because these are usually the first formal qualifications people encounter and are what most of you would have studied at school.
Introduced in 1986, the General Certificate of Education standardised learning for young people in the UK. They are benchmark qualifications for core academic subjects, such as English and maths, and can determine your next steps after school.
So, if you left school without these, you may feel that you missed the boat. That you're now too old to gain a qualification that's synonymous with teenagers.
This isn't the case. GCSEs are taught at school because they prepare students for further study, work and life in the adult world.
They equip you with skills that underpin almost everything you do, from writing an email to working out your finances.
As such, they're invaluable qualifications to have.
GCSEs are just as relevant to you as an adult as they are to a 16-year old. From their potential to open new career opportunities and avenues for further education, GCSEs will always be of use.
And, thanks to distance learning, it's never been easier to achieve these qualifications outside of the classroom.
A Qualification That's Worth Investing In
As you've come this far without GCSEs, you may wonder if they're worth the effort.
The main reason to take GCSEs later in life is that they give you the power of choice.
As widely respected qualifications, GCSEs are key to unlocking new opportunities. They give you the freedom to choose the right career path for you and build the future you've always wanted. Here's how:
They give you better job prospects
A grade C (grade 5) or above in maths and English at GCSE form the minimum requirements for most jobs. This is because GCSEs are recognised by all employers. They demonstrate that you possess good levels of literacy and numeracy and have a well-rounded education.
Some jobs are therefore not open to you unless you have a GCSE in English and maths. Earning GCSEs means that you can pick from a range of jobs in a variety of industries.
Plus, through the act of studying for your GCSEs, you will develop your time management and communication skills. You will also demonstrate that you can work well under pressure.
These are all things that employers like to see in prospective employees.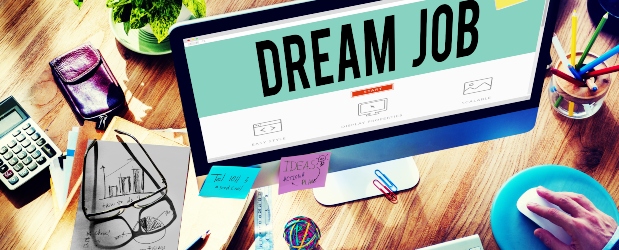 They can boost your earning power
Although sitting your GCSEs later in life requires you to invest time and money, your efforts will be rewarded.
Gaining GCSEs will start you on the road to a higher paid role.
Skilled jobs generally pay more than those that require no basic skills. So, GCSEs are the first step to accessing those better paid opportunities.
On average, individuals with GCSEs earn 20% more than those than without them. This means that you could earn thousands of pounds more over your lifetime just by having GCSEs to your name.
They unlock higher education and your potential as a professional
If you want to be a midwife, teacher or enter any other profession, you need to have a degree. And you can only achieve this if you have GCSEs.
Although you can now go to university without A-levels with an Access to HE Diploma, you need English and maths GCSEs to get started. Plus, most universities will require you to have at least 5 strong GCSEs to apply.
Therefore, GCSEs are a necessary step towards higher education and your chosen profession.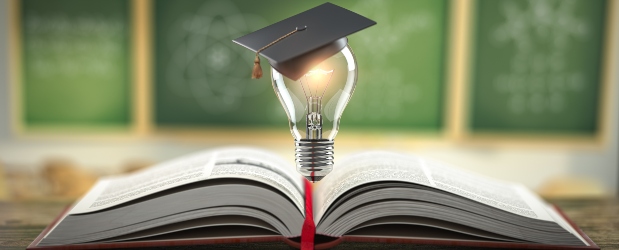 Along with the above, studying for your GCSEs will give you the confidence to use maths and English in day-to-day life.
It will stretch you academically, give you a goal to work towards and a great sense of achievement when you are awarded your qualification.
GCSEs can change your life.
Achieving Your GCSEs
The thought of returning to school to sit your GCSEs may fill you with dread. Thankfully, when you study your GCSEs via distance learning, you won't have to.
You can study and qualify online, from the comfort of your home.
There will be no dusty classrooms or teachers telling you what to do. When you study for your GCSEs via distance education, you will be in complete control of your studies.
Your study materials will be available 24/7 online. This means that you can study around your job or family commitments whilst you qualify, and at your own pace.
In some cases, you can even sit your exam online too, which means that you can enjoy a stress-free study experience from start to finish.
Sitting your GCSEs later in life has never been more convenient.
If you're ready to transform your career and get your GCSEs, check out our range of online GCSE courses today! To enrol, simply follow the link below or call one of our course advisors on 0121 392 8288 today.