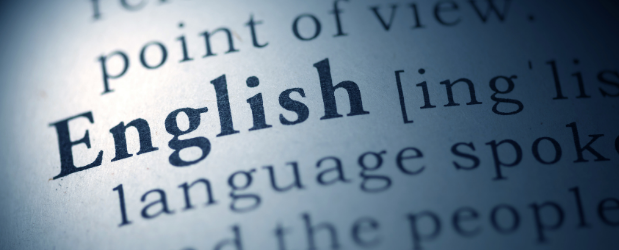 English is both a means for social connection and a tool for creative expression. By studying English you're developing communication and analytical skills that will support your personal and professional endeavours.
You'll build on your understanding of the written form and improve your ability to communicate effectively. As well as how to adapt your skill set for various careers. Whether you want to work in tv and film or marketing and sales. Studying English can give you the means to succeed.
Applicants with qualifications tend to earn higher salaries than those without. Plus, English especially develops the academic skills needed to study at higher education and beyond.
No matter what your previous experience or current stage you're at in life you'll still benefit from studying English. As it can help you advance your career or give you the skills to embark on an entirely new adventure. Read on to learn more about why studying English is a solid choice.
A variety of subject matter
You'll cover a multitude of topics through your English studies. The content will involve different modules, themes, theories, and contextual information. Encompassing aspects of economics, history, politics, philosophy, and psychology.
Therefore, you're able to enjoy a varied learning experience that develops your knowledge in other areas too.
Study English to increase your creativity
English Literature focuses on other people's creative work. Analysing poems and prose with a critical mindset breaking down what works, what doesn't and why. Exposing you to some of the most brilliant minds and inspiring your own writing style.
Through your learning, you'll find many references to influence the work you produce. Expanding your skill set and improving your ability. So, you're able to write in a variety of styles to cater to many different audiences. Whether that's a professional email in a corporate role or creating friendly and warm copy for a care home leaflet.
Study English to influence behaviours
There is a famous study of the word 'because' conducted by Ellen Langer at Harvard in 1978. Language can influence thinking and perception, but this experiment saw a direct effect on people's behaviours through the language used.
Langer had people jump the queue in a line of people waiting to use the photocopy machine. They had the queue-jumpers use three different phrases to cut the queue. The phrases using "because" followed by a reason had significantly more impact on people's compliance.
Of course, it may not always be so straightforward depending on the situation. However, this experiment showed just how important language and the part it plays in influencing behaviour.
Having a strong grasp of language can help you convey messages and evoke emotion or behaviours. Perhaps you're inspiring others to make a difference or buy a particular product you're advertising. The language you use matters and will have an impact overall.
Language is everywhere
Language is woven into literally every aspect of our daily lives. Whether that's a witty advert for a sofa sale or a news presenter discussing current affairs. Perhaps it's a snappy political slogan on the side of a bus that catches your eye. Or maybe you're wondering how certain words came to be.
Before you've even uttered your first word of the day you've already been exposed to language in a range of mediums. From marketing and corporate communication to political discourse and media reporting.
Therefore, it can be beneficial to be aware of just how much language is a part of our lives. And what it can do for us should we have the skills to use it. From words we chose to the grammar we use; language has a place in everything we see and do.
Study something you'll love
Many people study because it's a steppingstone to a good job. Degrees such as law or accounting lead directly to becoming a lawyer or accountant. They may not even particularly enjoy their studies, simply focussing on the salary they'll receive when they qualify.
However, studying English isn't directly vocational so you can pursue many career paths. And enjoy your studies whilst you do so. This freedom can be daunting to some but to others, it's the opportunity to learn more about something they love.
You can delve deeper into the world of literature, reading classics and learning more about the written form. Or discover how we learn the English Language in our early years, understanding dialect and the origins of colloquialisms.
Many areas of English can pique your interest and you're able to explore them all through your studies.
A broad range of career options
The skills you'll learn from studying English can be applied to many areas of employment. Through your studies, you'll have excellent communication skills both orally and written for a range of scenarios and audiences. Possess a critical and analytical mind. Plus, effectively convey ideas, arguments, theories and opinions.
Potential employers see the value in the broad range of transferrable skills you possess. Whether that's in teaching, journalism, publishing, PR, marketing, advertising or even law.
Some of these careers may not require any higher education whereas others may need degree-level study and beyond.
Study English
If you're inspired to study English at university but lack the qualifications an Access to HE Diploma could help.
The Access to Higher Education Diploma (English Studies) is specifically designed for those who lack traditional qualifications. It's equivalent to A Level study but instead of needing multiple A Levels, you'd only need the one course. So, it's a much more time and cost-efficient route then completing various A Levels at once.
What's more, you're able to achieve your qualification completely online through Stonebridge Associated Colleges.
Stonebridge Associated Colleges is one of the UK's leading online learning providers. We offer a variety of courses including the Access to HE Diploma (English Studies).
All our courses have flexible payment options to help spread the cost and dedicated tutor support. They'll provide you with constructive feedback and any extra assistance where needed.
To learn more on how to prepare for your online learning journey visit our blog here.
If you're ready to get back into education get in touch today or learn more below.