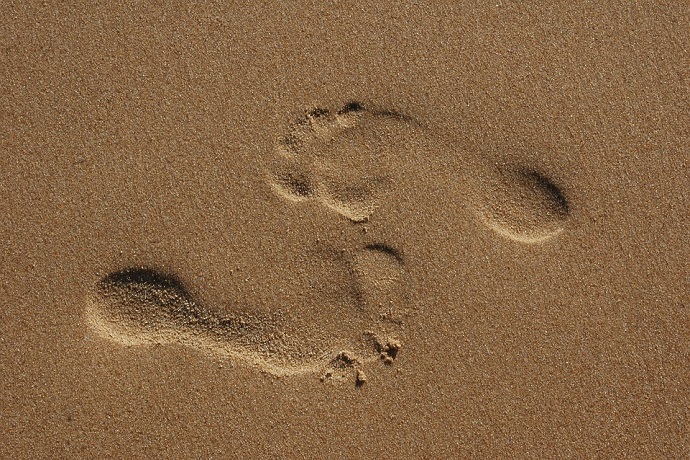 "The training didn't interfere with any part of my life."
Darren Stevens is a tax lawyer and senior partner at an accounting firm. Despite enjoying his job, he recently experienced a health scare after a day "full of arguments and conflict, which is normal in the life of a lawyer." Taking this incident as a warning to slow down, Darren decided to rethink his career.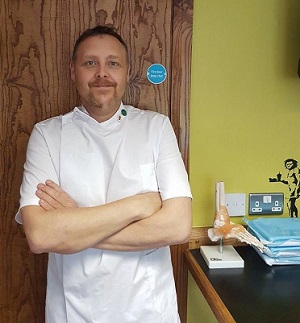 New priorities
While taking time off work to recover, he started looking for a new hobby. A car accident at a young age had permanently damaged his lower leg, so he became interested in finding out more about foot health, and ways to give back to his local community.
Convenient online study
A Stonebridge College foot health qualification was the ideal next step for Darren because it didn't "interfere with any part of my life, such as spending time with my children." After going back to work on a part-time basis, he studied "in Starbucks, or while waiting about in court. If I had 20 minutes to spare, I would catch up on my course."
PEARL, Stonebridge's state-of-the-art virtual learning environment (VLE) made it simple to complete a foot health course on the go using a netbook. Darren also took advantage of the continued professional development (CPD) short programmes on offer that "complemented my new career – where else would you get that?"
"For the first time in years I was excited about things."
When putting theory into practice at Stonebridge's Birmingham foot health clinic, Darren had access to real patients. At first he was unsure if he would be any good, explaining that he had "never held a scalpel before, but by the end of the training I was full of confidence. I could wield a scalpel like a pro and I knew I could treat a patient competently and professionally."
Throughout the qualification, an expert tutor provided support. Darren was relieved to discover that "there was no such thing as a mistake with her, just a better way to do things next time."
Starting a foot care business
After talking about career goals with likeminded students on his course, Darren realised that "for the first time in years I was excited about things." He began to build a client base, helped by his law background that "taught me not to be shy – I've always been of the mindset that I'll aim high."
Noticing that staff at a nearby Asda were always on their feet, Darren identified a need for foot health services. He approached HR with statistics that revealed how many employees took time off for foot problems. Since winning a contract with the company, he has regularly visited the store to provide treatments.
"It's the best job in the world."
Darren hopes to continue to combine his love for law and foot health. His accounting firm has launched a package specifically for people in the foot industry, which has proved to be so popular that two members of accounting staff now work full-time on the project. Darren credits Stonebridge with enabling him to set up his practice and also "allowing my firm to support other foot health practitioners, who don't know much about business and tax law."
Looking to the future
He describes meeting patients as the "best job in the world. My only regret is that I found out about this opportunity in my mid-forties." What started as a hobby has now gathered pace and Darren believes that "the potential for growth is amazing." Talks are underway to start providing foot care services to another major company and he plans to take on eight foot health practitioners to cope with demand.
Darren's top tips:
Our graduate encourages anyone thinking about changing career to "make big dreams, have big goals and don't listen to anything negative – make it happen." He recommends focusing on one client at a time because "one client will become two, two will become three and before you know it you'll have a thriving practice."
Find out more about how to become a foot health practitioner: