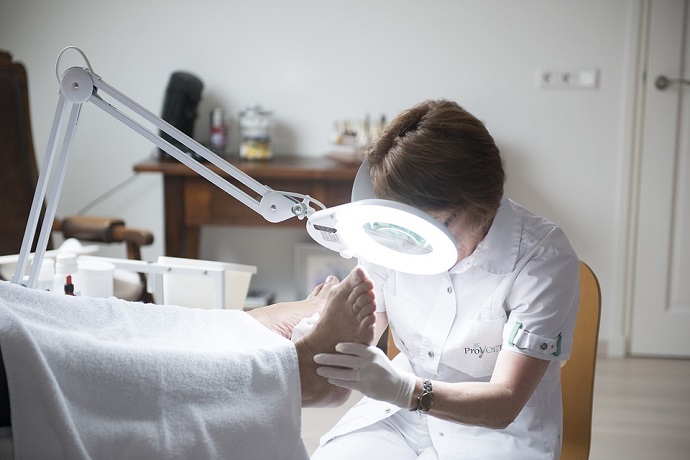 Discover how a husband and wife both trained to become foot health practitioners, and went on to set up a successful business.
"Blended learning suited my needs."
When Christine Fox was made redundant from her job in finance, she started to consider other options. She decided that she didn't want to work for anyone anymore, realising that she "wanted to do something in the community, and this gave me the drive to become self-employed."
Christine identified a demand for foot health practitioners in the Dorset area and looked for a training course that would fit around her responsibilities as a carer. She selected a Stonebridge College foot health qualification because "you could work at your own pace, and blended learning suited my needs."
After Roy, Christine's husband, was also made redundant, she suggested that becoming a foot health practitioner would tie in well with his experience of working as a paramedic.
An adaptable qualification
Christine juggled family life, completing theory units and a part-time job, but she found that her qualification "supported these time demands and had a flexible approach to assignment submissions." The couple "loved the practical weeks. Our courses in Bude and Birmingham were very well put together by knowledgeable people."
Both programmes included two weeks of hands-on training with real clients. The courses introduced the pair to likeminded people, and Christine still stays in touch with Stonebridge students, sharing insights and tips.
"We now treat over 250 clients."
After graduating, Roy and Christine set up West Dorset Mobile Foot Clinic (WDMFC) and began to treat people in their own homes. Initially they advertised in expensive magazines, but soon took the more profitable route of using parish magazines. Referrals from local doctor's surgeries and word-of-mouth recommendations also increased customer numbers.
Spreading the word
The majority of WDMFC's client base is elderly and Christine explains that "care workers have proved invaluable in passing on our information to their housebound customers. The area we cover is quite rural, with limited or non-existent bus services, and this lends itself to our mobile business." The company has grown at a steady pace in its first year of trading and now treats over 250 clients.
"We are achieving a better work-life balance."
Christine enjoys being her own boss, emphasising that "the flexibility is great, the work is very rewarding, and at times it has been quite an eye-opener. When you see and treat all types of foot conditions, you wouldn't believe what hides behind a pair of socks or in people's shoes! I think that feet are like marmite and you either love them or hate them – we both love them."
Reaping the rewards
Now qualified foot health practitioners, Roy and Christine can share workloads and fit their client list around other commitments. As a direct result of starting a new career they are "achieving a better work-life balance, effectively managing stress levels, and able to take extended holidays. The business venture has so far been a resounding success."
With the NHS reducing podiatry services, Christine foresees a huge need for self-employed people that can provide foot care in their community. She encourages "anyone interested in becoming a foot health practitioner to get to know the sustainability of supply and demand in their local market, and push themselves to try something new."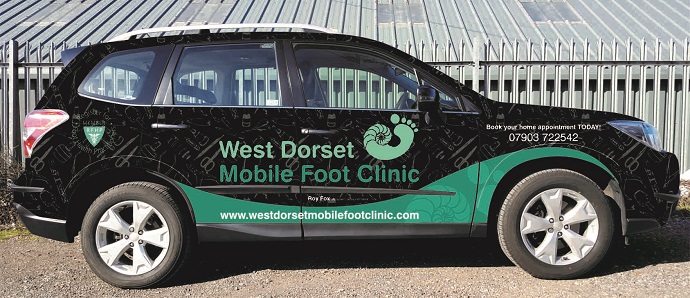 Tap into this growing industry with a Stonebridge foot health practitioner course.
Find out more: