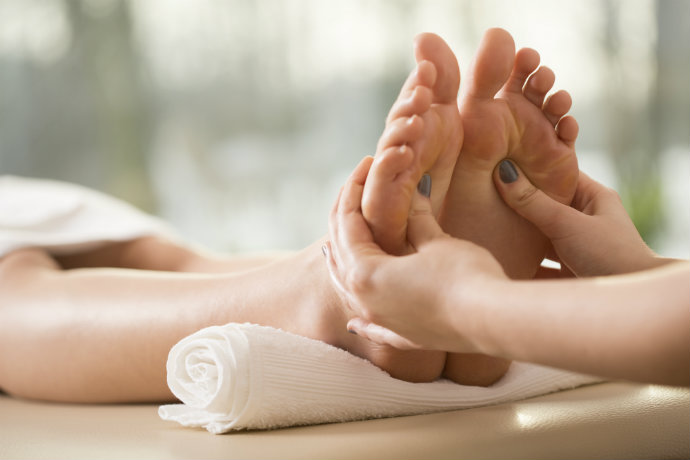 Become a Foot Health Practitioner with Stonebridge College and open yourself up to many different opportunities.
The foot has to be one of the most neglected parts of the human body. Therefore, it's highly important that we make sure that we take good care of our feet. That's where a foot health practitioner comes in.
Reasons to become a Foot Health Practitioner
Becoming a foot health practitioner allows you to have as much flexibility as you want. It allows you to become self-employed, work for yourself and be your own boss. You'll also be able to build and develop your very own client base.
Our online foot health practitioner courses would be particularly useful for those who have family commitments as you'll be able to set your own timetable.
You get to interact with various different people and offer them the right treatment to ensure that they maintain healthy feet.
If you're the caring type who wants to be in a caring profession, then we definitely have the right opportunities for you. If you want to make your living in a similar manner then Foot Health could be a sector to join by taking an FHP course and setting up your very own practice. Sometimes it's not the training that stops people fulfilling their ambitions it's the fear of creating and developing a business from scratch.
One successful who quickly established a Foot Health practice by mixing mobile visits and setting up his own clinic simply stated:
"Do just what you are trained to do and do it to the highest standard possible"
And yet another commented:
"I have always believed that every business person should act with integrity and in the long term this pays off. Foot health is no different. Your reputation matters and lots of my clients have come from their friends recommending them to me."
There can be no better conclusion to this blog than the words of Sharon:
"If you like feet and want a rewarding career get trained and qualified with Stonebridge and go for it!"