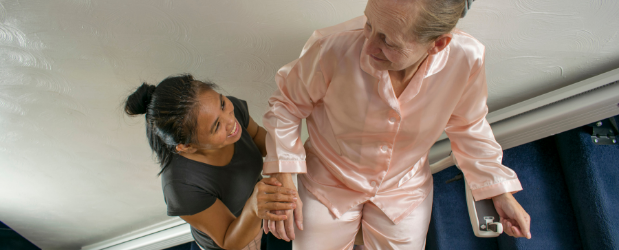 Social care is the ideal career for anyone who gest satisfaction from looking after other people.
Social care workers provide help and assistance to people or groups of all ages who are facing challenges. Whether they are going through personal crisis, are at risk, live with special needs or disabilities. As a social care worker, you'll support people in many circumstances, addressing their specific needs.
A qualified social worker will assess each client's needs and devise a care plan best suited to their unique requirements. As a social care worker, working with other stakeholders, it is then your responsibility to implement this plan.
You will provide the necessary practical and emotional support in various environments. Whether it be at the client's home or in facilities like community centres or supported living environments.
You could be working with someone recovering from an accident or someone who has suffered years of abuse. No matter the situation, you will become a pillar of strength for those you care for.
The types of roles available vary depending on the level of support required. In some instances, you could be helping a person perform life's daily essentials, like dressing, eating and cleaning themselves. In others you could be supporting someone to gain independence by helping them pay their bills or find a job.
It is a truly rewarding career for people who only want the best for others. You have the potential to make a huge difference to many lives, putting them on the path to a better future.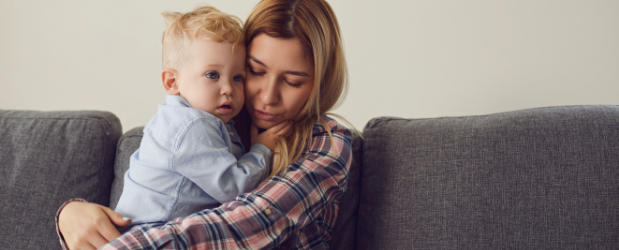 Different Roles and Specialisms Available in Social Care
Both the young and old face many challenges in life so, the careers in social care are varied. With need continually growing and changing, it also means there are plenty of opportunities to develop, progress and specialise.
The opportunities available to you will depend on your level of experience and in some cases the qualifications you hold. Some of the many positions relating to social care include:
Aid Worker
Providing assistance to people overseas who have been affected by man-made and natural disasters.
Care Escort
Accompanying the elderly or adults and children with disabilities on local journeys.
Care Home Manager
Leading and running residential care homes.
Care Worker
Helping vulnerable people to live as independently as possible.
Child Protection Officer
Protecting children from harm or abuse.
Community Development Worker
Help to improve the quality of life in local areas.
Drug and Alcohol Worker
Working with people with drug, alcohol or solvent misuse problems.
Equalities Officer
Making sure people from minority groups are treated equally within organisations.
Occupational Therapist
Helping people overcome the difficulties caused by physical or mental illness, disability, accidents or ageing.
Palliative Care Assistant
Palliative care assistants work with patients and their families to provide specialist end of life care and support.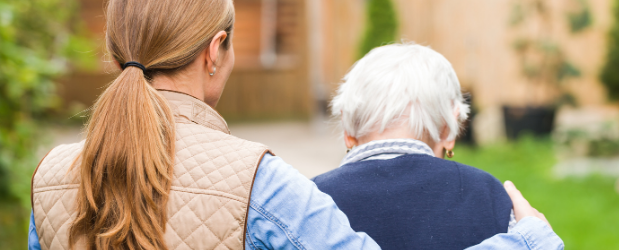 Different Ways to Get into Social Care
It isn't always necessary to have a qualification or prior experience to secure a job in social care. In fact, employers are more often prioritising a candidate's values and attitude when assessing if they are a good fit for the vocation.
So, while you may not have hands-on experience, other relevant experience could be all you need to start your career. In this instance hobbies, volunteering or having cared for a family member or friend, could all prove your ability and dedication to caring for others.
Outside of this, there are other options that are either better positioned to secure your ideal role or allow you to move into a more specialist or senior job.
Trainee & Apprenticeships
Apprenticeship – These are an excellent option for those looking to gain experience and obtain a qualification while earning a living. You'll spend most of your time gaining hands-on experience in the role, completing relevant assignments in your own time. These tend to run for 12-24 months, are open to people of all ages with different levels available to those with related skills and experience.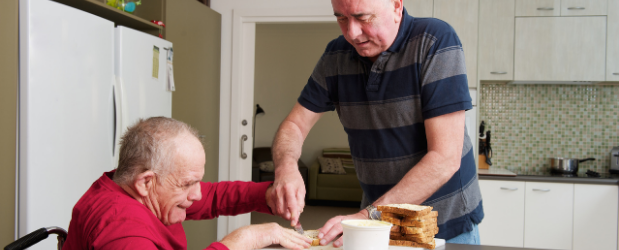 Traineeship – This acts as the steppingstone to an apprenticeship and is aimed at people between the age of 16-24 who aren't in employment. A traineeship will allow you to develop skills like CV writing, English and maths, along with a work placement to give you an insight into social care.
Vocational Qualifications
While qualifications aren't essential, they are advantageous in many ways. One being they help you stand out against the competition. Not only that, they allow you to hone and develop your skills while giving you a taste of what working within the sector will involve.
Most entry-level roles in social care will ask for at least a Level 3 diploma-level qualification in social care. Depending on how and where you study these will determine the time it takes you to qualify. With distance learning, you have the flexibility to complete these courses as quickly as it suits you. Allowing you to qualify quickly and take the next step towards your new career.
By studying an online course, like Preparing to Work in Adult Social Care (RQF) Level 3 would equip you for a range of roles. With RQF qualifications being endorsed by the government and recognisable nationwide, this and our other Level 3 online courses in social care are ideal to help you start a career in social care.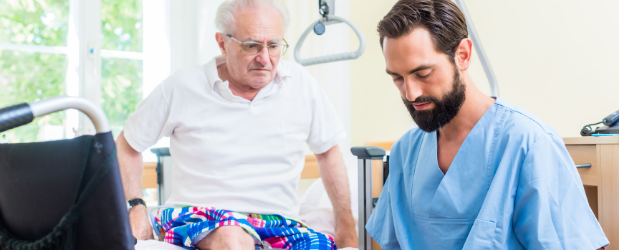 Specialist Qualifications
You can also specialise in fields that are of particular interest to you. These can include mental health, alcohol and substance abuse, dementia care and working with children. Some specialisms will require you to study at degree or even postgraduate level, while others can be accessed through niche vocational qualifications, experience and years in service.
If you know the branch of social care you would like to move into, it would be best to investigate what is required before enrolling.
Degree Qualifications
To secure a professional social care role such as a social worker or occupational therapist, you will need to obtain a degree level qualification. Depending on where you would like to progress to, postgraduate studies may also be required. If you are looking to go down this route, your degree will typically take around four years to complete.
Once you have your degree, you will also need to become a member of the specific professional body. Following this, you will be able to apply for your desired roles.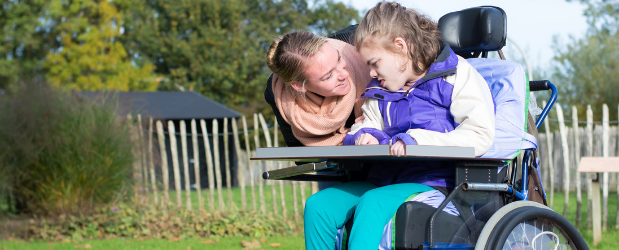 For those who wish to study social work at university but don't have the relevant qualifications, there are options. You can take an Access to Higher Education Diploma (Social Work) online course. This gives you the equivalent of the A Levels required to study social work at the third level.
Stonebridge Associated Colleges is a leading UK online course provider. Our online courses allow you to study from home, at your own pace. So, you can qualify quickly and take the next step towards your career.
View our many courses related to social care and find out how to enrol by clicking the button below.