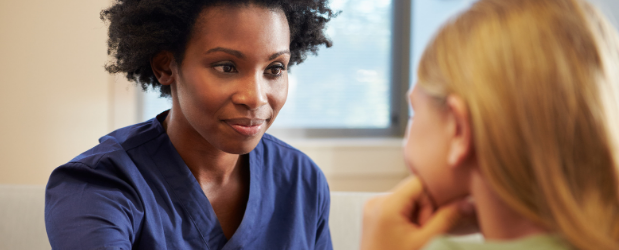 Care work is a career choice that offers an incredible feeling of fulfilment and purpose. With your help, the people in your care can live life as independently as possible. While it's rewarding work, it's also challenging at times. As such, you need certain qualities and skills for care.
Care work has different workplace challenges to most industries and professions. As a person-centred career, and one supporting people with diminishing or limited capacity, it's far removed from the regular 9-5.
You'll be providing hands-on assistance and emotional support to a number of people with differing abilities. What's more, there are numerous reasons people require care, so what each of them needs can be vastly different.
The type of people you work with will depend on the area you choose to work in. Be it mental health, caring for older people, learning disabilities, physical disabilities or young people. It takes a certain type of person to work effectively in care in any capacity. And while there is some overlap in what is required, each area necessitates specific knowledge and duties.
Find out more about the different areas, desired attributes and skills for care, plus how you can get started below.   
The Different Areas of Care
The range of care services that are provided varies quite considerably depending on the individuals you support. This gives you the freedom to align yourself with a role that fits your interests, specialism or skillset.
Older People
Caring for older people usually involves providing support for an older person who wants to continue living independently. Care can be provided through regular home visits during the day or at night. Alternatively, carers can be 'live-in' and provide round the clock support. As a carer for older people, you help extend their time at home. Where they can remain close to their friends and loved ones before potentially needing to move into a care home.
Your duties can include:
Housekeeping services
Cooking meals
Personal care
Domiciliary care
Mobility support
Administering medication
Companionship
Clearing the property of trip hazards
Supporting your client on trips outside the home
Start gaining knowledge in this area with a Level 4 Certificate in Caring for Older People.
Physical Disabilities
Carers in this area work with people experiencing various physical disabilities and mobility problems. These could be something they are born with, brought on by health conditions, a result of accident or injury.
Each physical disability will have its own limitations and can impact a person's ability to carry out daily chores and tasks. As their carer, you'll cater your service to their specific needs and assist them as required. Helping them with regular household and personal care duties. As well as reducing hazards in the home to ensure their safety and providing emotional support.
In cases where clients have sustained life-altering injuries, courses related to trauma or counselling skills can be highly beneficial. 
Learning Disabilities
Many parents or families of individuals with learning disabilities will care for them throughout their childhood. But with age, the individual's needs can become greater or care can become too difficult for their families to perform alone. Carers trained to support individuals with learning disabilities can help people of all ages. But they're also a great aid for families of those transitioning to adult care services.
Learning disabilities are unique to each individual. So your care will cater to each person's strengths and needs. You'll support them with their development, social and communication skills. Plus, any other issues that arise as a result of their learning disability.
You'll enable families and friends to have improved relationships with their loved ones. Whether that's because you've introduced them to techniques that aid communication or identified what causes your clients frustrations. You can work with speech therapists to better your client's language and speech. As well as provide the support that enables independence by helping them exercise choice and control over their life.
Study courses that better equip you for Working with Individuals with Learning Difficulties.
Mental Health
As mental health problems are not typically visible, carers tend to provide more emotional support in this area over others. But they do still provide ample practical support for their clients. Depending on the nature of the illness certain behaviours can manifest so part of the role can be channelling behaviour or stopping the individual from hurting themselves or others, whether that's by accident or on purpose.
You can be helping those living with issues ranging from anxiety and depression to enduring personality disorders. As such, the needs of your clients will vary greatly. In many cases, they won't know or be able to communicate what these are. Requiring you to be constantly aware of their emotional state so you can judge their mood and react accordingly.
Aside from assisting with personal care and household duties, your responsibilities can include:
Helping your clients budget and look after their finances
Supporting them to live with others in their family
Facilitating the families understanding of their loved one's needs
Giving medicine or providing medical care
Attending appointments and advocating on their behalf
Ensuring they are safe
Many courses are available to help you gain the skills to support individuals with their mental health.
Skills you'll need to be an Effective Carer
Working in care can be one of the most fulfilling careers out there. But to be successful, certain personal qualities are required, in addition to the specialist knowledge for each area.
To be considered for a care role, you need to be:
Respectful – Safeguarding and maintaining your client's dignity at all times.
Empathetic – Helping your client through their challenges and understanding the emotions they experience as they face new realities.  
Reliable – Understanding the impact of not meeting your responsibilities and ensuring your client's needs are met on time.
Patient – Allowing your client all the time they need to perform tasks at their pace and reassuring them of their ability.
Positive – Encouraging your client to reach their goals and carry out independent duties where possible.
Practical – Happy to help with practical and personal care activities like bathing, using the toilet, period care or wound dressing.
Observant – Being in tune with the needs of their patient and picking up on signs of discomfort, distress or deterioration early.
Get the Skills for Care
There are many routes into care, but to stand the best chance against the competition, it pays to have relevant qualifications.
An Access to Higher Education Diploma (Health & Social Care) enables you to study a related degree at university. Where you can gain the essential knowledge and skills needed to maximise your job prospects in care work.
You will study interesting and highly relevant topics like Cell Biology, Human Rights and the Law. You'll also understand how individuals are impacted by issues like Mental Health, Illness, Poverty, Dementia and the use of Recreational Drugs.
With higher level qualifications in this area, you could pursue various care-related roles in Support Work, Adult Nursing and more.
Stonebridge Associated Colleges is the leading UK distance learning provider. We offer many online courses that enable you to pursue your ideal career, many of which can equip you with the skills and confidence to work in care.
Find out more about how you can get started with our Access to Higher Education Diploma (Health and Social Care) below.