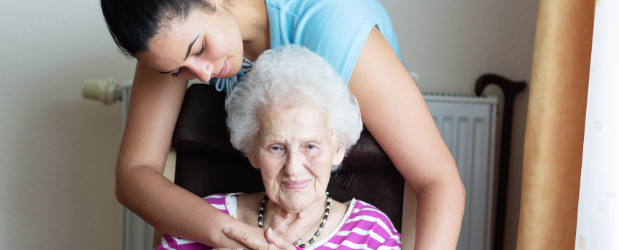 There are a number of ways you can work in an adult care setting. Residential, domiciliary, hospice care or assisted living all offer rewarding careers and learning opportunities.
But first you need to have the necessary qualifications. Studying a Level 3 Diploma in Adult Care online course is the perfect qualification for your new career.
While this diploma focuses on adult care, it will allow you to transition into other areas of social care too. Throughout the course, you will explore topics such as wellbeing, mental health, personal development, equality and inclusion.
You will also examine the issues affecting care. Such as infection prevention and control, dementia awareness, pain management and medication administration.
During the course you are required to complete a work placement in a social care setting. Equating to around 100-hours of work which will be assessed throughout. This will ensure you leave the qualification prepared for a life working in this challenging yet gratifying environment.
There are no entry requirements to enrol on this Level 3 Diploma in Adult Care. Anyone looking to enrol should ensure the course is recognised by the Care Quality Commission (CQC).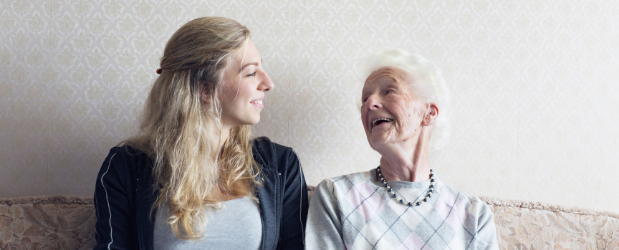 What do the Different Qualification Levels Mean?
A common question from students regarding this qualification is what the 'level 3' means and how it compares to the more traditional qualifications like GCSEs, A Levels and degrees.
The level numbers assigned to a course denote where the qualification sits on the National Qualifications Framework (NQF). This is a standardised scale which compares qualifications against each other, categorising them based on their relative difficulty.
It allows you to see how challenging a course will be and how much you are likely to learn. As well as being able to compare the qualifications provided by different institutes and accrediting bodies.
While it determines the equivalent level qualifications you will receive, it is important to remember that the courses at each level aren't exactly equivalent. The learning style, course length and content can significantly vary.
How NQF qualification levels compare with 'traditional' qualifications:
Entry level qualifications – equivalent to studying at Foundation Diploma level.
Level 1 qualification – equivalent to GCSE grade D-G level.
Level 2 qualification – equivalent to GCSE grade A*-C level.
Level 3 qualification – equivalent to A Level.
Level 4 qualification – equivalent to BTEC Professional Diploma level.
Level 5 qualification – equivalent to HND or foundation degree level.
Level 6 qualification – equivalent to bachelor's degree level.
Level 7 qualification – equivalent to master's degree level.
Level 8 qualification – equivalent to Doctorate level.
Please note that course titles such as 'Certificate' or 'Award' don't have explicit meaning. Therefore, two providers offering Certificates for instance won't necessarily be offering the same courses at the same level.
Always read the course description carefully before you enrol. If you're unsure contact the course provider to clarify exactly what qualification – if any – you'll get upon completion of the course.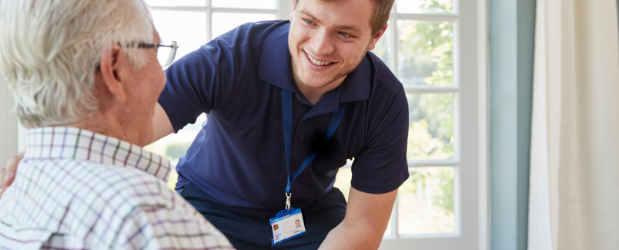 What Does a Level 3 Qualification Prepare You For?
A Level 3 qualification demonstrates your ability to gain and apply a range of knowledge, skills and understanding at a detailed level, in one or more areas. As an A Level equivalent qualification, they typically prepare you for roles where you will be required to work independently.
When deciding on the level of qualification you need, you would generally start at the level that best matches your current job role and experience. Level 3 qualifications often have none or few entry requirements. This means they are perfect for people looking to specialise in a particular area without prior experience.
As they are geared towards specific careers, they equip you with everything you need to enter your chosen profession or vocation. With the option to put your qualification towards a higher level of study to gain the skills and experience needed for senior level positions.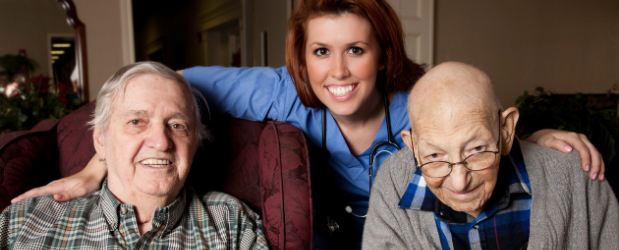 What Will an Adult Care Level 3 Diploma Provide?
This Level 3 Diploma in Adult Care online course is a competence-based qualification developed in collaboration with adult care providers. In successfully completing this course you will demonstrate your occupational competence through the knowledge you've gained, your level of understanding and your performance in your placement.
While it isn't essential to have prior experience or qualifications to get a job in social care, having relevant qualifications can be greatly advantageous. Those with qualifications and experience have a deeper understanding of care, what working in social care can involve and the way in which you must carry out the role.
A Level 3 Diploma in Adult Care covers the topics that are vital to work in a lead adult care position, in various settings and supporting those with diverse needs. It is a nationally recognised qualification designed to deliver a specialised work-related programme of study. Having this qualification on your CV could provide more career opportunities and possible progression within the organisation you join.
As a Level 3 Diploma online course is equivalent to A Level study. You'll also be able to use your qualification to support university applications.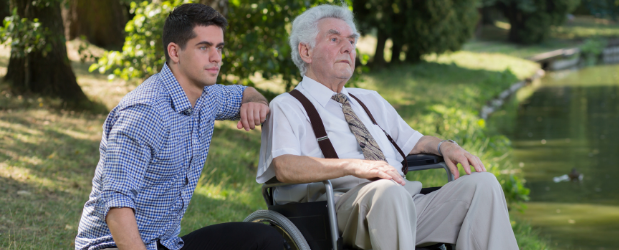 Can a Level 3 Diploma Get Me into University?
Should you wish to, you can go onto higher level study to further your knowledge. Perhaps moving into a specific area of adult or social care.
Students who study Level 3 Diplomas often go on to study at degree level. They are arguably better equipped to study social care related degrees than those who have studied A Levels subjects. This is because their studies focus on the profession in detail plus, they have experienced the role in the real-world. However, A Levels on the other hand can provide a wider range of knowledge from other related subjects.
Level 3 Diplomas will contribute to a university application, as do equivalent A Levels. And just like A Levels, you often need more than one to fulfil university entry requirements. What you will need to get onto your chosen university degree will vary depending on the institution. So, it is best to research this beforehand to identify what, if any, supporting qualifications you will need.
In this instance, a Level 3 Diploma in Adult Care will generally be studied by those looking to get all they need to begin working within, or progress into leading adult and social care positions. If you wish to go to university, an Access to Higher Education Diploma (Social Work) online course would be better.
As the name of the course suggests, it provides the A Level equivalent to fulfil the entry requirements for many related degrees. If this sounds like a route you would rather take, again it is wise to check that your chosen degree subject accepts this qualification prior to enrolling.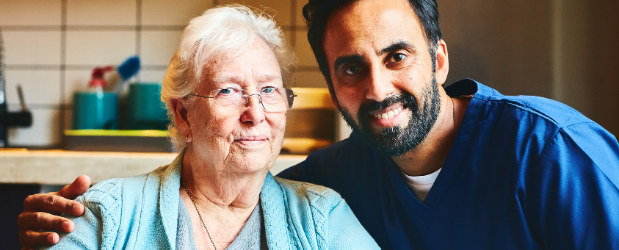 Start your Adult Care Career
If you're looking to start a rewarding career within adult care, the Level 3 Diploma in Adult Care online course will meet your needs.
Studying online through distance learning means you can gain your qualification outside your current job or family commitments.
By learning outside of a classroom, there is no need for structured lessons or timetables. You are the one controlling your schedule and determining when is best for you to study.
All our course materials are available online, so the academic element of the course can be completed as quickly as you like. The only structured aspect will be your placement.
Stonebridge Associated Colleges is a leading UK online course provider. If you would like to take the next step toward a career in adult care, view our course specification in more detail by clicking the button below.