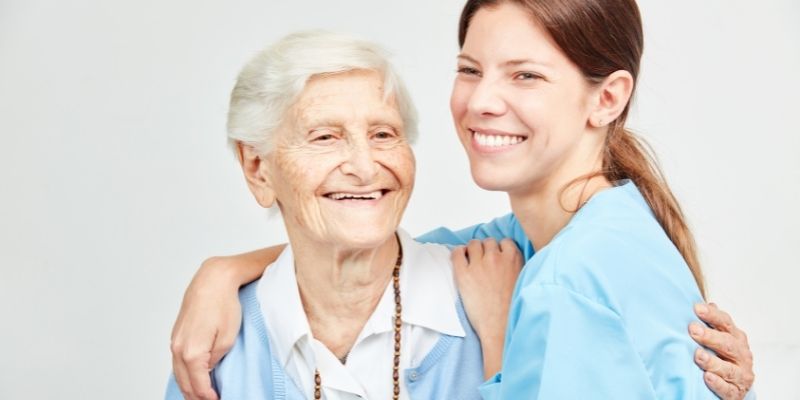 If you would like to help enhance the lives of vulnerable people and families, then a role as a Social Worker could be suited to you. There are many services across the UK that aim to support those who need extra help to navigate through their lives.
Some individuals grow up in tumultuous circumstances, while some experience traumatic events that can affect almost every aspect of their lives. A Social Worker can play a significant role in supporting vulnerable people, and those with identified needs, providing them with information and support packages that cater to their specific situation.
If you are interested in becoming a Social Worker, UK residents need to be aware that recognised qualifications are needed to achieve this goal. For those of you asking, 'what does a Social Worker do?', we answer that question and more below!
What is the Role of a Social Worker?
A Social Worker can be defined as a professional who provides support to children and families or vulnerable adults. Essentially, a Social Worker job description is to help enhance people's lives through various support packages and techniques.
Many of the vulnerable people a Social Worker supports will be seeking guidance and help to navigate through tough circumstances in their daily lives. A Social Worker provides this, and in some instances will have to make difficult decisions for the greater good of the individual or family they are supporting.
A Social Worker, UK learners, usually specialises in a certain area. For example, you may want to pursue a role that supports children and families, or adults that fall under the vulnerable category. You can either work in a statutory or non-statutory role depending on the path you opt to go down.
As a statutory Social Worker, UK professionals are duty-bound to honour the country's legislation and enforce the rules. As a non-statutory Social Worker, you will have similar tasks, but you will not have to enforce the law as part of your job.
To answer the question, 'what is the role of a Social Worker?', you need to be aware of the various facets of social work. Specialist roles include support for:
Drug and alcohol users
Individuals with mental health issues
Homeless people
The elderly
People with learning difficulties
Individuals with physical disabilities
Young offenders
School non-attenders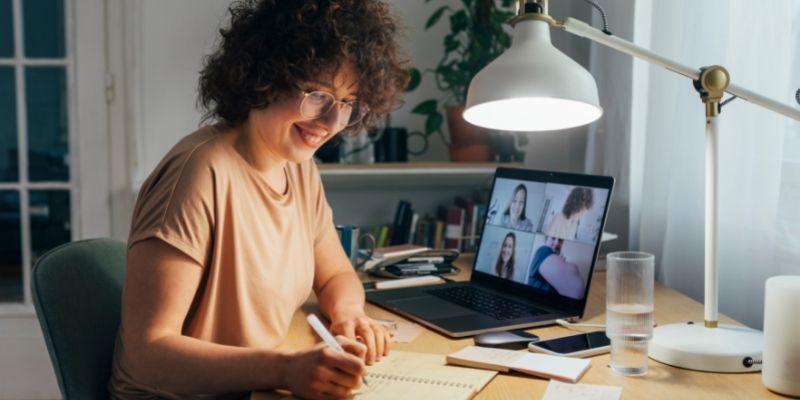 What are the Responsibilities of a Social Worker?
Social Worker responsibilities vary depending on the type of individuals and groups that you will be supporting. However, there are a few tasks that typically come with the role of a Social Worker. UK learners hoping to pursue such a role should take into account that they may have to carry out the following:
Interview individuals and families to assess their situations and review any developments
Write up assessments based on specified standards and timescales – this may be done alongside other professionals
Provide support and relevant guidance
Organise support packages and manage them
Make tough decisions on behalf of an individual or family if it is to their benefit
Maintain accurate records
Take part in multidisciplinary teams and meetings
Liaise with other agencies or make referrals to them
Give evidence in court proceedings
There are various settings that you can work in as a Social Worker. UK professionals may find themselves working in schools, homes, voluntary organisations, hospitals and various public sector premises.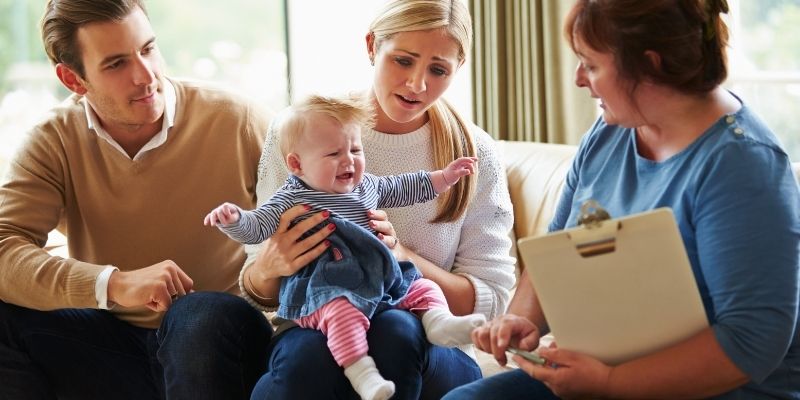 Why Become a Social Worker?
There is no doubt that Social Worker responsibilities can be challenging as you will be dealing with difficult situations in which you will have to make some tough choices. This is why it is important to be emotionally resilient when working in this role.
We have answered your question of, 'what does a Social Worker do?', but you should also be aware of the personality traits that will allow you to thrive in this position. Also, if you have the below attributes, it may convince you that you're the right type of person to handle Social Worker responsibilities.
Strong communication skills
Thrive when taking on a challenge
Passionate about the welfare of others
Able to handle and manage stress
How Do I Become a Social Worker?
Now that you understand the Social Worker job description, you need to know the steps required to achieve your career goal. This role is a graduate profession, so you will need to gain an undergraduate honours degree or a postgraduate degree in social work. To work professionally in this sector, your degree will need to be approved by one of the following:
Social Work England
Social Care Wales
Scottish Social Services Council (SSSC)
Northern Ireland Social Care Council (NISCC)
A Higher National Diploma (HND) or foundation degree will not be enough, as you will need to study a social work degree at the undergraduate level. However, if you already have qualifications in social care, social sciences, politics, or legal studies, you may have a better opportunity of getting the role.
Getting on to a Social Work Degree
If you are keen to study a social work degree, you need to be aware of the entry requirements. Traditionally, at least two A Levels would be needed alongside several GCSEs at grade C/4 or higher. However, if you don't have A Levels, there is still a way to get on a social work degree.
An Access to Higher Education Diploma is the equivalent of 3 A Levels and many universities accept this Level 3 qualification as an alternative to A Levels. If you are keen to become a Social Worker, UK learners can apply for a social work degree with the help of an Access to Higher Education Diploma (Social Work).
This is a vocational course that covers job-specific topics as well as units that focus on developing study skills for degree-level learning. By enrolling on an Access to HE Diploma, you will gain solid foundational knowledge about your subject, making you a desirable candidate for universities.
You will gain an understanding of Social Worker responsibilities through the course, which can be studied online with Stonebridge Associated Colleges. We are one of the UK's leaders in distance education. UK-based learners come to us to gain regulated qualifications that will help guide them towards an exciting career.
If the Social Worker job description matches your ambitions, then you will be keen to get stuck into your studies! Our Access to Higher Education Diploma will cover an array of essential job-related topics, including:
Health and Wellbeing
Introduction to Psychology
Understanding Crime and Deviance
Introduction to Social Work
Introduction to Cognitive Psychology
Sociology of the Family
Contemporary Issues in Social Policy
Morals and Ethics in Social Work
Sociology of Health
You will also explore the following modules:
Combating Prejudice and Discrimination
Abnormal Psychology
Understanding Poverty
Social Work Methods
The Brain and Nervous System (Psychology)
Personal Social Services
Psychobiology of Stress
Equality of Opportunities in Practice
To achieve your Level 3 diploma, you will have to complete a series of assignments based on the modules covered as opposed to an exam. Your assignments will be marked by experienced tutors, who will provide you with feedback throughout your learning journey.
There are many benefits to distance education. UK learners will get a range of perks when studying with Stonebridge Associated Colleges, including:
Online learning – No longer do you have to be restricted by classrooms! Our online learning solutions mean that you can study from the comfort of your own home 
Tailor your study schedule – You have one year to complete an Access to Higher Education Diploma and you have submission deadlines for your assignments, but you can tailor your study schedule so that it fits around your existing commitments 
24/7 access – As soon as you enrol on your online course, you will have all the course materials you need, and you will have access to these materials 24/7 until you complete the course 
Industry-leading platform – Our student portal is easy to use and contains everything you need to gain your desired qualification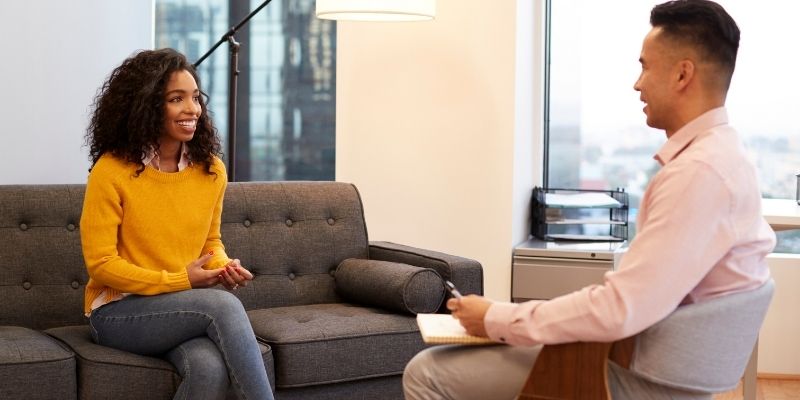 What is a Social Worker Salary?
When you become a Social Worker, UK learners, you will not be entering a profession that has a fixed salary scale. Generally, though, professionals who are recently qualified are paid between £24,000 and £30,000 per annum, but that is dependent on the location and local authority.
When you take on more Social Worker responsibilities and gain further experience, you could potentially earn up to £40,000 per annum. The roles at this pay level usually consist of Team Manager, Commissioning Manager, and Head of Service.
Start Your Career Journey Today!
Now that you have the answers to the questions, 'what is the role of a Social Worker?', and 'what does a Social Worker do?', you can take significant steps towards achieving your career goal. Whether you want to enrol on the Access to Higher Education Diploma (Social Work) course or retake A Levels, get in touch!
You can get the direction you need by speaking to one of our Course Executives on 0121 392 8288 or reaching out to us online. You can also learn more about our course offerings by clicking below!