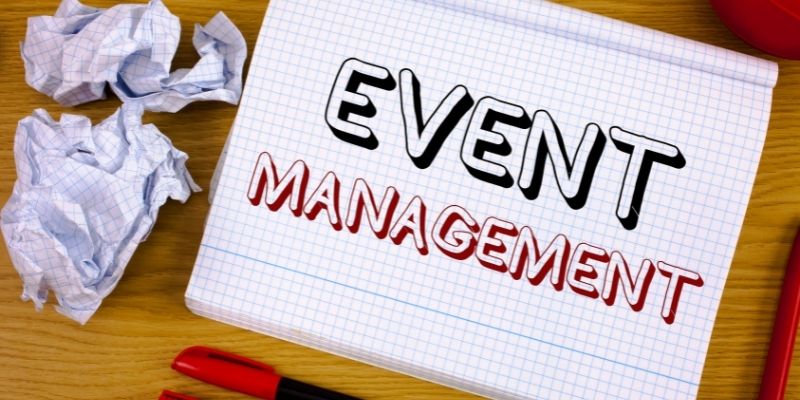 If you have a creative mind and strong organisational skills, then a career in event management could be perfectly suited to your capabilities. There is no doubt that working in this sector will be exciting, with no two days being the same. In event management, you will be able to stage an array of events, all targeted at a specific audience.
One of the many benefits of moving into event management is that you can be responsible for arranging events in plenty of different industries. Whether you are organising a corporate business dinner or a social event, you have the opportunity to experience plenty of variety.
If you believe that you would already possess a range of event management skills or would like to know how to navigate your way to event management jobs, then continue reading! We have outlined the roles of an event manager and the steps you can take to achieve your career goal.
What is Event Management?
Essentially, event management refers to the organisation of a large-scale event. There are many different elements that go into arranging an event, and you will be responsible for implementing them. As an event manager, you will likely have a team beneath you who can take care of the finer details, but you will be in charge of instructing them.
What Does an Event Manager Do?
Depending on the route you choose to take, you may end up specialising in particular events, such as festivals or corporate dinners. Or you might run a business that caters to an array of sectors. Essentially, you will be responsible for planning and organising an event that is either for promotional, social, or business purposes.
Event management jobs certainly keep you busy, and there are many roles and responsibilities involved in this line of work, including:
Work closely with clients to meet their requirements
Put together detailed proposals, including timelines, venues, staffing, budgets, and legalities
Research and negotiate prices for venues, suppliers, contractors etc
Manage the logistics of suppliers and any travel arrangements
Work with sales and marketing teams to promote the event
Manage a team of staff and provide full briefings for each role
Handle client queries and solve any issues that arise on the day
Oversee the dismantling of the event
Routes to Achieving Event Management Jobs
There are many ways to achieving a role in event management, and unlike some other sectors, you don't need a degree to apply for event management jobs. It is possible to develop event management skills without a degree, particularly if you gain work experience in the eventing industry.
If you are keen to work from the ground up, then work experience is a favourable route, but it is also useful to have some form of qualification, for example, a Level 3 Certificate in Events Management. By opting for this, you will be able to learn the tricks of the trade and hone your event management skills.
This will certainly give you an edge over other candidates. Also, it would be beneficial to study for an event management qualification if you want to use transferrable skills from another profession. For example, if you come from the following sectors, you could use your knowledge to adapt to event management:
Marketing
PR
Hospitality
Arts Administration
As well as gaining academic knowledge, having first-hand knowledge of event management is beneficial, and you can do this by undertaking either paid or voluntary work experience. Networking is also an excellent way to make valuable industry connections that could lead to employment down the line.
Where to Study an Online Event Management Course
Stonebridge Associated Colleges is one of the UK's leading distance learning providers, delivering more than 650 courses and having over 50,000 students enrolled at any one time. Among our range of courses is an online event management course. By studying for this Level 3 Certificate, you will be equipped with essential event management skills and knowledge.
Our online event management course covers an array of essential topics to get you prepared for a role in event management. As part of your learning journey, you will study the following:
Planning
Human relations
Catering and food services
Marketing
Fundraising
By studying our online event management course, you will be able to stand out above fellow candidates who have zero qualifications in event management. Enrolling on this course will not disrupt your day-to-day routine as you can complete it entirely online. This means that you have the flexibility to schedule your study time around your existing commitments.
You also have the benefit of not having to take an exam to achieve your Level 3 Certificate. Instead, all you have to do is complete a question paper at the end of each unit. Every paper will be marked by a personal tutor, who will provide you with feedback as you make your way through the course.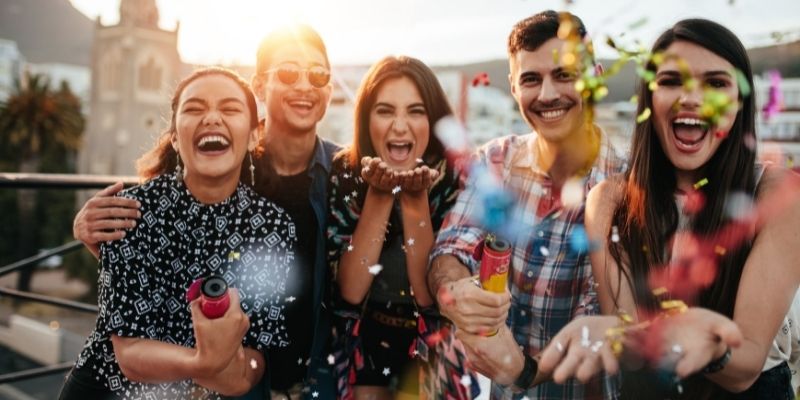 Skills to Become an Event Manager
There is no doubt that enrolling on our online event management course will help you develop crucial event management skills, but you can also draw on your personality to thrive in the role. Some of the many event management skills you require include:
Organisational skills
Ability to communicate well
Interpersonal skills
Negotiating skills
Good time management
Problem-solving
Self-motivation
Proactive approach
Where Can You Work as an Event Manager?
You will learn during our online event management course that there are plenty of ways to work in event management. For example, there are plenty of event management jobs within private companies. Alternatively, you could work in the public sector or not-for-profit organisations. You may also want to consider going freelance or setting up your own event management business.
There are various sectors you could work in, such as:
Hotels
Commercial organisations
Local authorities
Charities
PR agencies
Universities
Festivals
Public attractions
Take Steps Towards Achieving Your Career Goals!
If your ambition is to work in event management but you don't know where to start, then enrolling on an online event management course will help. If you want to find out more information about the courses we provide, then speak to one of our Course Executives 0121 392 8288. Alternatively, you can get the information you need by contacting us online or click below to find out more.