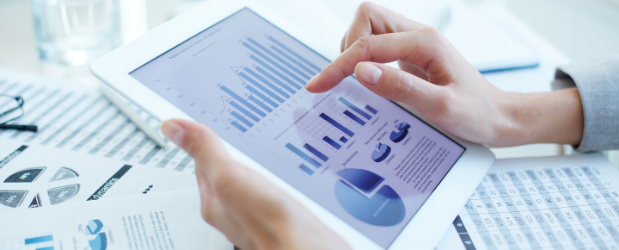 Marketing encompasses a broad range of employment prospects. Because of this, it seems the route into a career in marketing is as diverse as the job opportunities.
Therefore, depending on what niche piques your interest will determine where you should focus your studies.
Of course, marketing degrees will give you a sound understanding of the principles needed to succeed. However, as the marketing world evolves alongside consumer behaviour it is imperative professionals continue learning to stay ahead of the curve.
So regardless of what you choose to study you'll have to constantly develop your abilities to keep up.
You're able to tailor your career in marketing in a way that suits your interest and skills. Whether that's becoming a Creative Director of a marketing agency or specialising in SEO. Marketing allows you the flexibility to explore your options and choose a career that's right for you.
Read on to learn about some of the job roles available within marketing and what qualifications could get you there.
Media Buyer
Media Buyers ensure that promotional campaigns and advertising has the maximum reach for potential customers at the lowest cost.
This role can usually be found at an advertising or media agency and responsibilities include:
Identify the target audience for a media campaign and decide how best to communicate to that audience
Keep up to date with industry research figures, including distribution figures for newspapers and magazines and audience figures for television and radio
Monitor buying strategies
Ensure that the adverts run accurately
Manage budgets
Collect and analyse sales and consumer data
Analyse the effectiveness of the campaign through data to improve future campaign strategies
To become a Media Buyer you'll need strong mathematical, analytical and research skills to evaluate campaigns. As well as excellent communication skills to build professional relationships.
Any degree can get you into this profession, but related degrees would be business, media, psychology and journalism.
You can get into the job role without a degree by working at an agency and working your way up. Although it would still help to show these qualities by having A Levels and GCSEs in related subjects.
Content Writer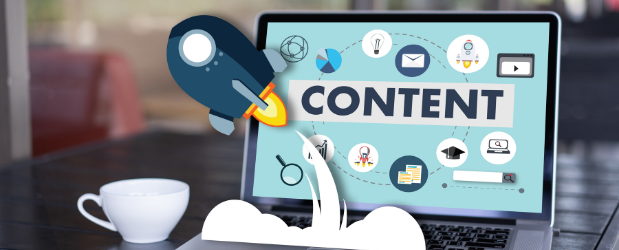 Content writers are creative members of a marketing team who write copy for various platforms including:
Blogs
Social media
Websites
eBooks
Podcasts
Whitepapers
As a content writer, you need to be able to adapt your writing style to suit these different platforms. As well as be able to encompass many tones throughout your text such as informative, friendly, exciting or professional.
To become a content writer it would be beneficial to get a degree in media, English or creative writing.
To get into university you'll need to have completed GCSEs in both Maths and English at grade C/4 or above. Following on from GCSE you'll need to have gained 2/3 A Levels in related subjects or an Access to HE Diploma.
Related subjects that would aid you in getting into an English or media degree course would be A Level English language or literature. These subjects would develop your foundational skills and put you at an excellent starting point for further study.
Digital Marketer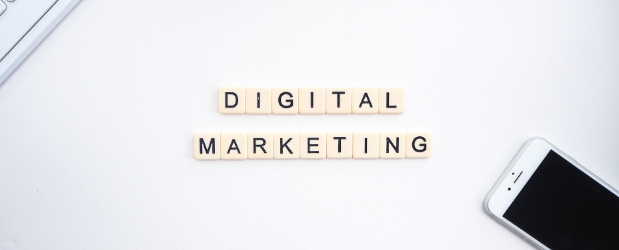 Digital marketers use a broad range of skills to make sure their business objectives are being met.
As a digital marketer you could find yourself working on the following tasks:
Creating and managing social media accounts
Web design
Content creation
Search Engine Optimization (SEO)
Blogging
Creating and managing online ad campaigns
It's a fast-paced digital world that's constantly evolving along with consumer behaviour. However, as the online world is expanding rapidly it means there are many employment opportunities.
If you're looking to get into this area of marketing then you'd benefit from A Level psychology or English language.
A Level psychology will enhance your understanding of the human mind. By learning about behaviour and emotions you can adapt your content to reach your target demographic.
This is called behavioural marketing and is often utilised in many areas of the marketing-sphere.
A Level English language will equip you with the solid literary ability required to create engaging copy for consumers.
Studying Marketing at home
Jobs in marketing vary in terms of what skills they're looking for you to bring to the workplace. Therefore, it is still in your best interest to get qualified.
Qualifications can help you get your application noticed if you lack experience. What's more you're able to achieve this from the comfort of your own home.
Online learning providers offer GCSEs, A Levels and Access to HE Diplomas just like physical colleges. And what's more these qualifications are all regulated by Ofqual or the QAA whether they're online or not. Therefore you can be assured of the quality of the learning you'll receive.
Not only are you able to choose the course that's right for you, but you're also able to dictate how you study. Through distance education you're able to learn at a pace and place that suits you without impacting on your schedule.
You're able to start learning as soon as you enrol. Just log in and begin.
However, you won't be completely alone. An experienced and qualified tutor will guide you through your learning. Your tutor will provide constructive feedback at the end of each assignment and any extra assistance where needed.
As you're in control of your learning you can complete the course as fast, or slow, as you'd like. The only thing you'd have to keep in mind is the exams for GCSEs and A Level courses which are usually around May/June.
Start your learning today
Whatever direction you decide to go in Stonebridge Associated Colleges could have the course to help you into that exciting new career.
Stonebridge Associated Colleges is one of the UK's leading online learning providers. We offer a range of courses from A Levels to Access to Higher Education Diplomas.
Our courses are guided by expert tutors that provide constructive feedback and assistance when needed. We also have flexible payment options to help you spread the cost.
To learn more about how to prepare for your online learning experience read our blog here.
If you're ready to get started contact a member of our sales team to enrol now or browse our courses below.