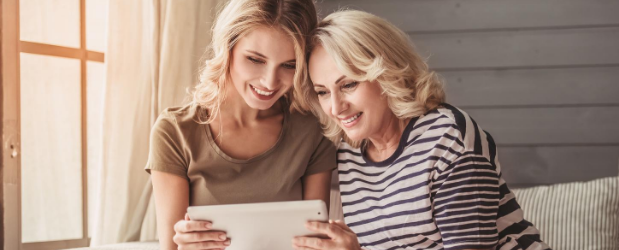 GCSEs are a standard qualification in the UK for school children between the ages of 14 – 16. They were the first time we were able to tailor our education towards our interests and our future endeavours.
And even though time has passed, the value of those qualifications is still relevant today.
Studying a GCSE as an adult can still benefit you as much, if not more than it did. When we were younger, we might not have truly understood the value of education whereas now we do.
This means you'll be more dedicated and determined to do well as you'll value your time (and money) more.
Through education, we're able to realise academic ambitions and improve our potential career prospects by simply getting qualified.
And although there are various courses and qualifications to get you started on your learning journey, GCSEs should be a strong contender. And here's why.
Developing your skills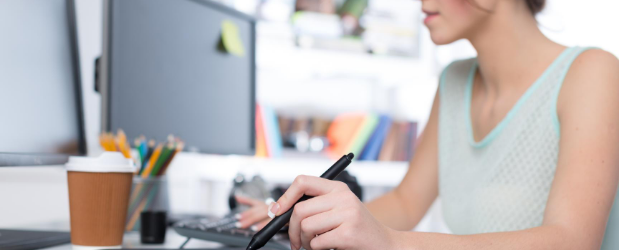 Completing a GCSE, or any course, as an adult learner can be a fulfilling experience. This is because as an adult you're in control of how and what you learn about.
This means you're able to focus on what interests you and what you genuinely need, for either academic or professional gain.
You'll have the maturity and experience to understand how to reach your goals. So, you'll approach learning in a completely different way to how you did at school.
Not only does this mean you'll be more disciplined, but you'll most likely enjoy your learning more.
Once you've completed your GCSE you'll have a new qualification and new knowledge too. However, you'll also have developed a transferrable set of skills that can be utilised in any workplace, such as:
Time management
Determination
Critical and analytical thinking
Problem-solving
Organisational skills.
These skills paired with your GCSE qualification can broaden your horizons to new opportunities for employment and further study.
GCSEs build a strong foundation
GCSEs alone aren't enough to get you into professions like engineering or teaching, however, they're a stepping stone to those goals.
It's not uncommon for universities to ask for 5 GCSEs to support an application for an undergraduate degree. And the majority will ask for GCSEs in English and maths at grade C/4 or above. This shows that you are academically capable to handle studying at a higher level.
Through your studies, you'll gain a solid base to build upon in whichever route you choose. As an adult, you're in control of your learning so you get to decide which GCSE is relevant to you.
Therefore, it should help you stay focused as you'll know you need it for the next step of your journey.
At school, it was mandatory to study GCSEs even if they didn't interest you or help you reach your goals. Now you're free to choose what you like and what will be of greatest benefit to you.
For example, if you want to get into nursing then you should study maths and English and preferably biology too. This will give you the best possible start to build upon with A Levels before university.
So, it's important even as an adult learner to get some qualifications behind you to support your application.
Employment prospects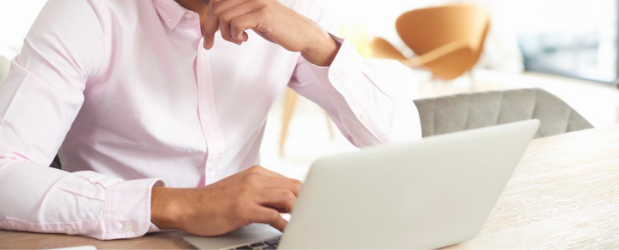 Studying a GCSE as an adult could enhance your employability.
GCSEs are the standard qualification for students in the UK. That means they're nationally recognised by all employers and can offer opportunities that would otherwise be closed off to you.
Research suggests that those with GCSEs tend to earn 20% more than those without. That can add up to quite a substantial sum over the course of your lifetime.
Many employers also specifically ask for GCSEs in English and maths. These qualifications show that you have developed your literacy and numeracy skills to a solid standard.
By completing these qualifications you'll have more choice when considering potential career moves. As well as further developing your time management, problem-solving and analytical skills.
Even if you aren't personally interested in the subjects you should consider taking GCSEs for professional development. An accredited qualification on your resume can be the difference between getting your foot in the door and not.
Studying GCSEs from home
It's never been easier to study a GCSE as an adult learner thanks to online learning providers. Distance education provides an alternate route for learners to get qualified without affecting their current schedule.
Whether you have a full-time job or you're caring for a dependent, online learning provides a solution. You'll be able to study in your own time whenever suits you best.
You won't have to give yourself a headache trying to rearrange your timetable and find cover for shifts to attend class. Simply login and begin learning.
What's more, by choosing to study online you're able to start straight away instead of waiting for the start of term, by attending a Physical college.
With distance education providers you can start learning the same day you enrol. You're in control of your learning and don't have to waste any time realising your ambitions.
The only date you have to keep in mind is your exam. GCSE exams are usually in May/June so give yourself plenty of time to prepare.
GCSEs are regulated by Ofqual whether they're taken online or in person, so you'll receive the same qualification regardless. This means that you can feel confident in knowing that despite not attending a bricks and mortar institute you'll garner the same results.
The course is also designed with an adult audience in mind and not 14 – 16-year olds. So, the content will be more relevant and engaging.
You shouldn't feel like the course is speaking down to you which will make the experience a lot more enjoyable.
Whatever your plans are for the future, GCSEs are a good place to start. With a variety of different subjects to choose from, there's almost something for everyone.
Stonebridge Associated Colleges is one of the UK's leading online learning providers. We offer a broad range of GCSE and A Level courses to suit your needs.
With an expert tutor to guide you through your studies and flexible payment terms available to help you spread the cost.
For more tips on how to prepare for your distance learning journey visit our blog here.
If you're ready to get back into education, then contact a member of our sales team or enrol online today.