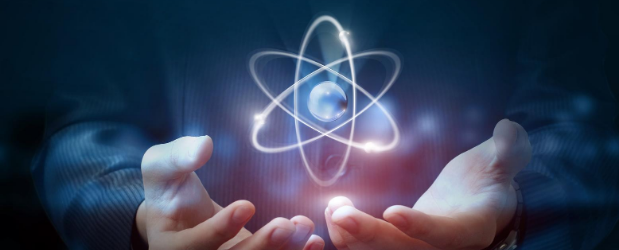 Physics is an exciting field to work in as the constant discoveries mean the landscape is ever-changing. Through the fascinating work physicists do we are able to understand more than ever about the world we live in.
Studying GCSE Physics will give you a comprehensive understanding of the main components of physics. As well as giving you an internationally recognised qualification in a science subject.
With further studies you could find yourself working alongside some of the most promising intellectuals of our time.
As STEM subjects are valued by employers and higher education institutes alike, your studies could lead to some exciting opportunities. Whether that's continuing to research subatomic particles or becoming an astronaut, physics will help you realise those ambitions.
We've all heard of the saying "It's not rocket science." Well perhaps, for you, it could be. And it all starts with GCSE Physics.
What you'll learn in GCSE Physics
GCSE Physics studies the relationship between energy and matter in space and time. This is applied to everything from the smallest atoms to our ever-expanding understanding of the universe. You'll learn about the key principles of physics and develop a strong foundation to build upon should you choose to.
Topics you'll cover include:
Energy
Energy is the quantitative property that is required for the ability to do work.
In this unit you'll learn about different forms of energy and how it can neither be created nor destroyed simply transferred.
Electricity
Electricity is defined by the presence or flow of charged particles.
In this unit you'll discover how we created circuits to harness the power of electricity and ultimately change the world as we knew it.
Particle model of matter
Particles are the smallest entity that makes up every physical thing in existence.
Through this module you'll explore how particles are put together and how they interact with one another.
Atomic structure
Atoms are the particles that form matter. You'll analyse an atom's structure and what components make up an atom itself.
Forces
Forces are pushes and pulls that result from two objects interacting. For example, gravity is the name given to the force that defines an object's relationship with the Earth's pull.
You'll cover how a range of different forces work and how they came to be.
Waves
Waves are the transfer of energy from one location to another.
For example, light is an electromagnetic wave. We are able to see because our surroundings reflect light from a light source. Light waves reflect from objects into our eyes where our brains can then make sense of this information.
This module will teach you about different waves and their properties.
Why study GCSE Physics
Although GCSE Physics alone won't qualify you as a physicist, you'll have a solid grasp of the core principles. You'll also develop problem-solving and analytical skills that can be utilised in any profession.
If you choose to carry on your studies through A Level and beyond you could find yourself in some very exciting careers including:
Academic researcher
Astronomer
Clinical scientist/medical physics
Geophysicist
Meteorologist
Nanotechnologist
Radiation protection practitioner
Sound engineer
Physics teachers are also highly sought after in secondary schools. So if you're passionate about physics and inspiring others then this could be the right career move for you.
You'd have to get an undergraduate degree in Physics followed by a PGCE to become a qualified secondary school teacher.
However, starting with GCSE Physics is the first step on a fascinating learning experience.
Taking GCSE Physics at home
As an adult learner you're more than likely to have an already packed schedule. This can make it challenging to move things around and squeeze in a class or two, if it's even possible at all.
Online learning provides a solution for those wanting to get back into education without affecting your current routine. You won't have to sacrifice shifts at work or time with loved ones to keep up with your studies.
Distance education providers work around you and your life. By being in control of your learning you can decide when the best time to study is and how long for. You're able to tailor learning to your needs which means you can enjoy your learning experience much more.
GCSEs must be regulated by Ofqual which are a non-ministerial government agency. They make sure that all GCSE courses meet the requirements no matter who provides them.
This essentially means that distance learning providers and physical colleges both offer the exact same qualification.
With distance learning the information is available to you as soon as you enrol so you can get learning straight away. Unlike at a physical college where you'll have to wait for the academic year to begin.
You'll have a maximum time of two years to complete the course if you need it. Or you can power through and be qualified in as little as 6 months. It's up to you.
The only date you'll have to keep in mind is your exam date. GCSE exams are usually in May/June so make sure you're prepared.
Although distance learning is a more independent style of learning you won't be completely alone. Expert tutors guide you through your studies helping when needed and providing constructive feedback to benefit you.
Getting Started
GCSE Physics could be the first step on an exciting journey to a variety of fulfilling careers. And what's more, you can get qualified from the comfort of your own home.
Stonebridge Associated Colleges is one of the UK's leading online learning providers. Offering a range of GCSE and A Level courses to help you realise your ambitions, whatever they may be.
Our courses are led by supportive and knowledgeable tutors to guide you through your learning. As well as flexible payment options to help you spread the cost.
To learn more on how to prepare for your distance learning journey visit our blog here.
If you're ready to get back into education speak to a member of our sales team or enrol online today.