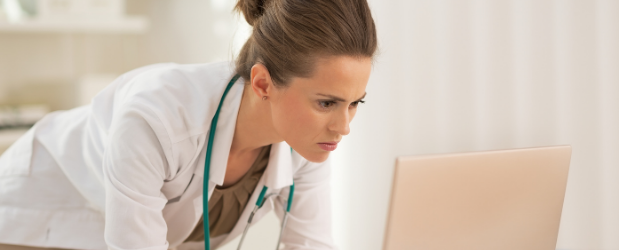 If you're working towards becoming a doctor, you are embarking on a long and involved process involving years of intense study.
Assuming you have the qualifications and the grades, sooner or later you will have to submit your application to medical school.
Places at a medical school are scarce with around 23,000 students applying each year for 7,500 places. Of those approximately 6,000 will graduate.
Needless to say, the competition for a place at one of the 37 medical schools in the UK is fierce.
Medical hopefuls need to submit their applications early as the universities have been known to close applications early once their courses are full.
With so many students applying each year they can afford to be picky.
An essential part of the process is the interview. Because so many students will have identical qualifications, the interview helps to determine the suitability of the aspirants.
Good grades are only one piece of the puzzle. You need to be able to demonstrate your ability, your determination, and your suitability.
Below are some of the questions you're likely to come across…
Why do you want to be a doctor?
It is almost a certainty that you will be asked this question at some point during the interview as your motivations are important.
'The money', for example, will not be looked on favourably.
It would do you well to have an answer prepared in advance but whatever you do, be honest.
Consider what motivated you to start down this path. Make it clear that you're doing this for you, not because you want to please your parents (or anyone else for that matter).
You may need to explain why you want to be a doctor over another healthcare profession.
Also be prepared to explain what attributes you have that would be an asset during your training and beyond.
What makes a good doctor?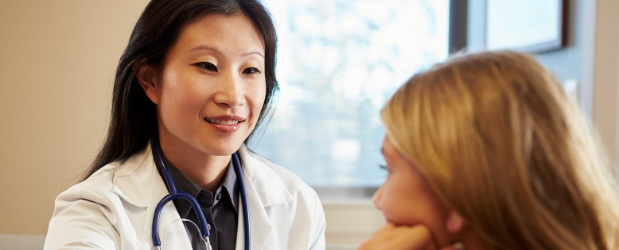 The right attitude is essential to becoming a doctor. Grades, a sharp mind and incredible biological knowledge isn't enough.
You will be part of a close team in a high-pressure environment so you're ability to make clear decisions and communicate effectively in life or death situations is key.
You need to have exceptional communication skills, be compassionate towards patients and your team, flexible and adaptable.
There is every chance you will be asked for examples in your life when you have demonstrated these attributes so have some prepared.
What qualities do you have that mean that you will be a good doctor?
This is an opportunity to sell yourself. While it's important to communicate your attributes, it's important to recognise that you are at the start of a very long journey.
Emphasise any relevant work experience, communicate your passion for medicine and highlight any skills or attributes you think would help you and your colleagues provide care.
Talk about your adaptability, out of the box thinking and all that other good stuff. However, be prepared to back up everything you say with examples.
What are your best and worst qualities?
This is akin to the 'what are your strengths and weaknesses' question asked in every interview, everywhere since time immemorial.
Although it's tempting to bemoan your untidy bedroom, your interviewers will be looking for answers within the context of being a doctor.
This could be anything from you have excellent attention to detail but poor time keeping skills.
You're an excellent communicator but can go off on a tangent.
It will benefit you if you have identified ways of correcting your negative qualities. So if time keeping is an issue, you can put appointments in your phone and set alarms so you get notifications helping you be in the right place at the right time.
What do you think it's like being a doctor?
Here's a clue – nothing like American TV dramas.
Give a well-considered, balanced answer here. There are good parts and bad parts of any job and being a doctor is no different.
Good points can be a highly rewarding job, the opportunity to constantly learn and improve, working as part of a close-knit team, making a difference to people's lives.
Bad points can be the job is very stressful, there can be long days, inevitably there will be human suffering and tragedy. It also takes a long time to train.
Take some time to do the research into what being a doctor is really like as ill-informed answers won't count in your favour.
How do you cope with stress?
This question can be a minefield as you need to acknowledge that you experience stress, but you're able to manage it in a healthy and constructive way.
Hobbies and interests outside of your training a good place to start. Do you have a support network who you can rely on when things get tough?
How do you mentally prepare for a stressful situation and how do you decompress at the end of the day? Frame your answer as positively as possible.
Do you read any medical publications?
This isn't designed to catch you out – it's just a useful indicator to determine how 'up' you are on the latest medical breakthroughs or new approaches to treatment.
You should be reading the Student BMJ, RCS Bulletin and newspaper health sections either in print or online.
You should be able to talk with some confidence about recent medical advances or issues that are a cause for concern. Be that a new virus, antibiotic resistance or anything else that is of note.
As with any job, the learning never stops so getting into good habits now will not only impress your interviewers but help you in the long run.
What is the difference between primary care and secondary care?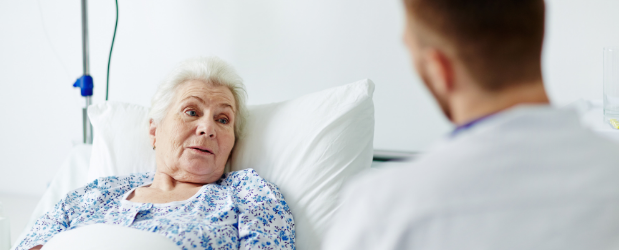 This is basic knowledge that you should know going into your medical school interview. Not least because you should have at least a vague idea of the kind of doctor you want to be.
Primary care is healthcare provided locally by General Practitioners (GPs). GPs serve as the front line of healthcare, assessing and diagnosing patients.
Where necessary they can prescribe medication or refer the patient on to another part of the health service including physiotherapy, mental health services or secondary care.
Secondary care is healthcare provided in a hospital for serious or life-threatening conditions and illnesses. If you have the aspiration to become a surgeon, you will work in secondary care.
How do you respond to controversial issues?
You will likely be asked a few different questions that tackle some of the difficult and/or controversial issues that face society.
For example, what would you do if a 14-year-old girl comes to you asking for the contraceptive pill because she is sexually active with her boyfriend?
There is no right or wrong answer. This is about assessing your level of awareness of these issues and you need to recognise that your personal views take second place to:
The law
The patient's choice
It's very important that you balance your points with the other side of any ethical debate.
How do you see the UK's healthcare system in 20 years' time?
This is a contentious subject and one everyone has strong feelings about. Resist the urge to go on a tirade – whichever side of the argument you sit on.
Be balanced, explain the thinking behind your reasons and attempt to come up with solutions.
And stay positive throughout.
You may get a follow up question about how you would spend X billions of pounds on the healthcare system if you had the chance.
Try to think outside the box. Also bear in mind that the NHS has a big focus on prevention now. So, thinking about ways to reduce hospital admissions through better/healthier lifestyle would score you points.
Think about what single healthcare intervention could change the health of the population the most? A well-reasoned argument backed by some statistics wouldn't hurt your chances. As well as the long-term/short-term impact of any policy change and substantial investment.
Consider staffing/training issues and the logistical nightmare of co-ordinating an entity as vast as the NHS. Especially as it is broken down into independent NHS Trusts.
If you're considering becoming a doctor but you don't have the relevant qualifications we can help.
Stonebridge Associated Colleges is a leading UK provider of online courses. Meaning you can get qualified from comfort of home.
Click the link below to learn more about our Access to Higher Education Diploma (Medicine and Health Care Professions) online course. Check out our blog to learn more about home learning.