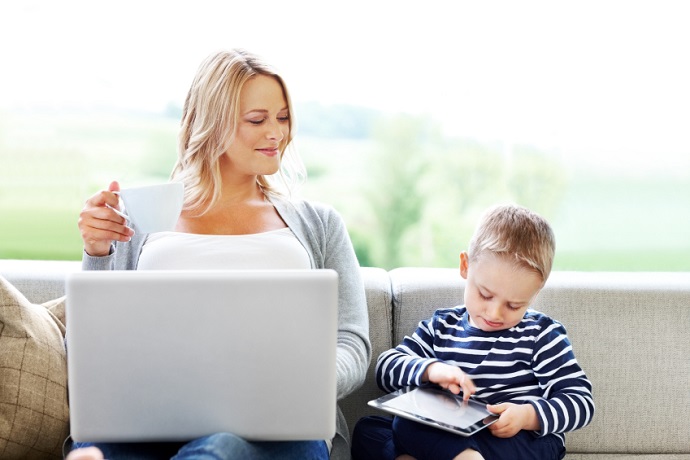 Stonebridge College is a leading provider of distance learning courses in the UK. We've spent the last 20 years helping our students to reach their academic and professional goals. Home study has come a long way since it first became a popular alternative to traditional classroom methods in the 19th century. As the internet continues to change how we live and work, getting a qualification has never been easier. So, what's next for the industry?
Why study online?
E-learning is growing, with many universities now offering remote degrees. Education institutions around the world are responding to the demand for adaptable and interactive courses. A new generation of young people has grown up with technology and now looks online when they want to update their skills.
Our popular Access to Higher Education Diplomas are helping thousands of students to get to university without A-Levels. Stonebridge graduate Shuma Miah explains, "My course was flexible, and I wanted to be able to complete it at my own speed. I could continue learning at any time, without having to leave the house."
Digital courses are being chosen by everyone from working professionals and parents, to school-leavers. They appeal to people with busy lives, who don't have a lot of free time to study, but want the benefits that come from adding qualifications to their CV.
At Stonebridge we let our learners take the lead. Whether you want to finish a course quickly, or dip in and out of your online materials, you can set the pace. We understand that sometimes life takes over, and our distance learning courses make it simple to take a break.
We're pushing the boundaries
Stonebridge and innovation go hand-in-hand. We're always looking for new ways to enhance the study experience and help our students to make the most of our online resources. PEARL, our Virtual Learning Environment (VLE) is a hub of information and careers content. It connects you with likeminded people on your course and puts you in touch with experienced tutors. You can access your course 24/7, while benefitting from tools that track your progress and digital incentive schemes to keep you motivated.
At Stonebridge, we see course materials as the basic framework of your learning, but we offer much more. We know that our students have individual career goals and our digital platform can be customised to reflect this. Build a CV, read around your subject and plan your next career move. Our suite of continuing professional development (CPD) courses is designed to help you to explore new topics relevant to your interests and boost your employability.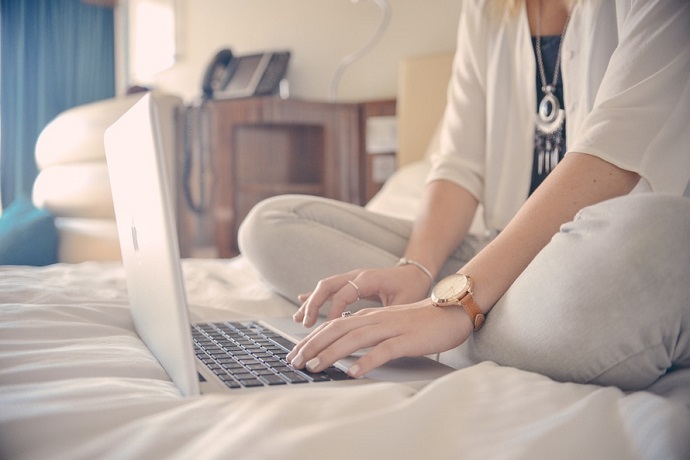 How are distance learning courses changing the world?
Home study started through the post and we still give our students the option to use paper materials, or work online. There is no one-size-fits-all model for learning and we want to give you plenty of choice.
Education was once only accessible for people with a certain income, who had the time and money to attend a physical college. The internet is now opening up knowledge worldwide, even for people living in remote areas. Stonebridge's students come from all around the world and our qualifications have helped many people to achieve career progression. We're passionate about responding to the needs of both our UK and international customers.
Looking forward
We no longer stay in one job for life and one set of skills won't carry us through our career. More people than ever before are now moving between industries and online training is essential for keeping up. Technology is advancing rapidly, which means that employers will prioritise learning and development like never before.
It's likely that education will move away from campuses, or there will be more of a focus on blended studying, to make the most of online features. Distance learning courses look set to take over the industry.
The growth of artificial intelligence means that more tasks will be automated in the future. Learning in all its forms will need to integrate seamlessly with our day-to-day lives. The way we access information will continue to change and Stonebridge is at the forefront of this. From getting to grips with new technology, to becoming comfortable with communicating remotely, Stonebridge students are developing skills for the future. We encourage our learners to be analytical, ask questions and add to their knowledge base.
Will distance learning suit you?
If you've never studied online before, it can be difficult to know where to start, but signing up with Stonebridge is straightforward. We'll support you at every stage of the process and an adviser will always be on hand if you have any questions. Get in touch with our friendly customer service staff over the phone, by email, or even by using our social media channels.
Many people find that they don't excel attending a local college and instead get much better results working independently. Common reasons for rejecting traditional study methods include:
The tutor goes through material too quickly in lessons.
It's difficult to write detailed notes when listening to presentations. 
Students work at different speeds, which can be frustrating.
Travelling to classes after work is tiring, making days too long.
Tight deadlines for assignments cause extra stress.
If going to a physical college isn't right for you, we can help. Distance learning courses give you all the notes you need in one place. You'll be free to fit in an assignment when it suits you and you'll receive one-to-one guidance from your own personal tutor. More and more people are going online to add to their skills or qualify for a new role. If you want convenience, without compromising on quality, then a Stonebridge course is for you.