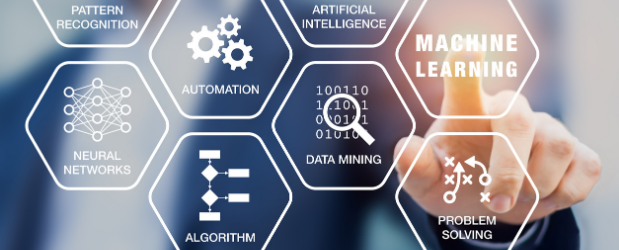 According to indeed, the demand for machine learning engineers has grown 334% in the last 5 years. Making it an extremely sought-after tech role.
Machine Learning allows us to utilise artificial intelligence to enable machines to function independently. Allowing them to learn and improve upon past experiences without being directly taught.
This allows companies to build data-defined, highly efficient machine processes, that are more intuitive to modern human needs. It's no wonder companies see the value in machine learning and are keen to employ their own engineers.
Therefore, as a coveted role that requires specific expertise, your salary will reflect that. Most graduate machine learning engineers can expect to start around £35,000. The average engineer earns around £52,000 with the possibility of earning upwards of £100k.
With experience you can develop into more senior roles where you're able to build and manage teams working in large multinational companies. Or even remotely as a freelancer if you'd prefer.
With a high demand and attractive salary, careers in machine learning could be a good choice for the right person. Read on to learn more on what to expect from a career in machine learning.
What to expect working as a Machine Learning Engineer
As a machine learning engineer, you should expect to work with complex systems. This requires you to have specialist knowledge and a specific set of traits.
Positions are usually office-based, although there are opportunities to work remotely depending on your employer. Your employer will also influence the office culture and dress code so this can vary.
Necessary Skills
Working in machine learning means you'll need to demonstrate a range of skills to potential employers. You'll need to have an advanced mathematical ability to perform computations and work with algorithms. As well as the ability to explain the complex process to people who aren't programming experts.
In addition to this, it's important to have a strong analytical mind and a keen eye for detail. You will also work with large and complex datasets. Maintaining a level-head under pressure and staying focussed for long periods is advantageous.
You'll also need to show you understand machine learning best practises from evaluation metrics to python coding skills. As well as possessing knowledge of Linux SysAdmin and typed language such as Java and competence with infrastructure as code.
Most employers will expect you to present a portfolio of your past experiences demonstrating your abilities. Allowing them to confidently make their decision on whether you're right for the role.
Responsibilities
As a machine learning engineer, you'll use computer science fundamentals like data structures, algorithms, computability, and computer architecture. This allows you to influence project outcomes and isolate issues that need resolving to ensure programmes are running effectively.
You'll collaborate with other data engineers to build data and model pipelines. Managing their infrastructure and bringing code to production. This requires you to have an end-to-end understanding of what is being created.
As you gain experience you'll liaise with stakeholders to analyse business problems. Clarifying requirements for their desired application improvements and designing appropriate strategies moving forward.
You'll extract hidden insights from large and complex datasets allowing you to improve the existing machine learning infrastructure. As well as working in cross-functional departments supporting the work of other engineers and product managers.
Get Qualified
Most employers looking to hire a machine learning engineer require potential candidates to hold a Masters degree or PhD.
Despite the demand for machine learning engineers growing rapidly, it is still a fairly new area. Machine learning is covered within computer science but now it's a career path in its own right.
Because of this, it means there aren't many undergraduate courses that focus solely on the subject. So, you'll need to look at doing a related undergraduate degree before progressing onto a more specialist course. Whether that's a degree in computer science, statistics, electrical engineering, mathematics or physical sciences is up to you.
It's also possible to enter the profession without a degree whatsoever. However, you'll need to prove your worth by showing employers that you hold the necessary skills for the role.
Getting into university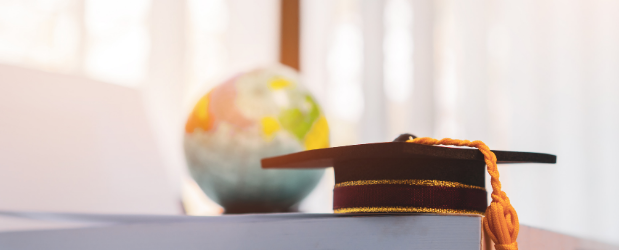 Getting into university requires you to have various qualifications to meet entry requirements. Universities are all able to set their own entry requirements too. So, what is enough for one university doesn't necessarily mean that it will be accepted at another.
However, most commonly the entry requirements will be as followed:
5 GCSEs grade C/4 or above including English, maths and science
2 or 3 relevant A Levels or equivalent
Alternatively, if you don't meet the A Level requirements an Access to HE Diploma is another option.
The Access to HE Diploma is a level 3 qualification equivalent to A Level study. They're designed as highly specific courses to give you the fundamental knowledge to progress onto higher education.
There's a broad range of subject matter to choose from depending on your desired degree. In this case, the Access to HE Diploma (Computer Science and Maths) would be the right choice.
The benefit of an Access to HE Diploma instead of A Levels is the time and cost of the course. Instead of needing to complete multiple A Level courses, you'd only need to complete one course.
This is because, depending on your final grade, you'll receive between 48 and 144 UCAS points. Achieving the higher-grade boundary is equivalent to 3 A's at A Level.
The Access to HE Diploma (Computer Science and Maths)
Throughout your Access to HE Diploma you'll learn about the key components of computer science and the mathematical components necessary to succeed. Giving you a solid base to build on at university and beyond.
You'll cover topics such as Trigonometry, Calculus, Web Development, and the Fundamentals of Search Query Language (SQL). As well as academic writing skills and assignment best practises.
Therefore, you'll have a head start on the subject matter, but you'll also be prepared for degree level writing. So, you're more likely to get the final grade you're after once you complete your degree. Helping you to achieve your goal of having a very prolific career as a machine learning engineer.
What's more, you're able to complete this qualification completely online through Stonebridge Associated Colleges.
Stonebridge Associated Colleges is one of the UK's leading online learning providers. Offering a range of Access to HE Diplomas to help people get into university.
All our courses have flexible payment options and dedicated tutors to guide you. They'll provide constructive feedback and any extra assistance where needed.
To learn more on how to prepare for your online learning journey visit our blog here.
If you're ready to get back into education get in touch or browse the course below.