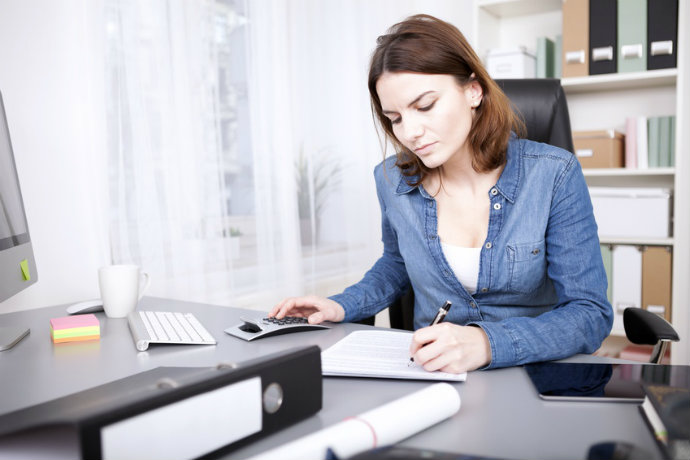 It's a beautiful thing for people to say that they really enjoy their job.
There are those who've been lucky enough to stay on a smooth, steady path of employment and those who've been treading miserable employment waters. Dissatisfaction and lack of fulfilment are the just some of the main signs you're in the wrong job.
"Choose a job you love and you will never have to work a day in your life." – Confucius
Here are other signs you're in the wrong job:
1. You're Just Doing It for the Money
"I think the person who takes a job in order to live – that is to say, for the money – has turned himself into a slave." – Joseph Campbell
It's completely understandable because the bills won't pay themselves and the fridge won't fill itself either. Working solely just to earn money makes it harder for you to enjoy your life and live your life to the full.
If you're lacking passion for the company and the actual job itself, then this could be one of the important signs you're in the wrong job. It can also mean you're unfulfilled and completely stagnant.
Try to figure out what your main interests are, what you want to get out of a job aside from a pay cheque at the end of every month and what your ideal working environment is.
Distance learning can also be helpful, as you're able to pursue a specific area of interest in more detail and it can allow you to create a niche for yourself. Also, it can help you become self-employed and earn a living doing what you love.
"I think a lot of times it's not money that's the primary motivation factor; it's the passion for your job and the professional and personal satisfaction that you get out of doing what you do that motivates you." – Martin Yan
2. You're Unwilling to Talk About Your Day
You go home to your friends and loved ones after a long day at work and they ask you about your job. You then feel this sense of shame and deflation. After all, a huge majority of our lives is spent working.
If you're talking about your job in a negative and unenthusiastic way, then maybe it's just another one of the signs you're in the wrong job.
It may also mean that you need to look for something you'll be a lot more passionate about and something that will make you light up with pride. Otherwise, your performance at work may be affected and you won't derive any satisfaction from it at all.
"Happiness is mostly a by-product of doing what makes us feel fulfilled." – Benjamin Spock
3. You Don't Feel Challenged At Work
If you feel like your job is monotonous and you're not getting a buzz from it, then it's time for a change. You've been in a job for a long time and you feel you're not learning anything new or gaining new skills. You underperform and lose focus. This is another one of the signs you're in the wrong job and you need a new challenge.
It's very important to stay motivated and be productive at work. If it's not possible to seek change where you currently are, then maybe it's time to move on.
4. Your Health and Wellbeing is Suffering Because of the Job
If your job dissatisfaction taking its toll on both your physical and mental health, then maybe it's one of the main signs you're in the wrong job.
In particular, you may start feeling excessively anxious. That's because being in the wrong job can cause you a great deal of stress and an emotional strain on the body. Typical symptoms include headaches, stomach aches, tight chest and difficulty sleeping.
If you feel you have to perform tasks that might make you feel uncomfortable or you're in a job that's a bad fit for your personality, then maybe it's not for you. For example, if you're in a customer-facing role and you're an introvert deep down, then you're definitely in the wrong job.
"Taking care of your mental and physical health is just as important as any career move or responsibility." – Mireille Guiliano
5. You Realise Growth Opportunities are Severely Limited
Another one of the signs you're in the wrong job is the lack of growth. It's often common to feel that you're at a dead end and going nowhere. You don't see that promotion coming anytime soon and see no other scope for development within your role.
When things change at work, your skills eventually become dated and less valuable on the market. This'll make it harder to progress.
It's always a very safe option staying in a dead end job or maybe it's fear that holds you back. If you feel moving to another company or even pursuing a new career path will help with your growth, then take that step.
6. You No Longer Believe in What the Company Does
Another one of the signs you're in the wrong job is if your own values conflict with the company culture, then it's a lot more difficult to relate to the company mantra.
You may feel you're working in the wrong culture. It would probably be best to get a new job at a company aligns better with your personal values.
"Happiness comes only when we push our brains and hearts to the farthest reaches of which we are capable." – Leo Rosten
Being in the wrong job is not all that bad though – if you spot the signs early enough and recognise it quickly. Just be sure to recognise any obvious signs you're in the wrong job. It can be highly useful and beneficial to you as you can learn some important life lessons.
Recognising the signs you're in the wrong job can help having a clearer idea of what you don't want as it can give you lots of motivation to go after the things you do want and figure out what's right for you.
Do you feel you're in the wrong job? If distance learning's something that interests you, then you can find a list of our courses here…