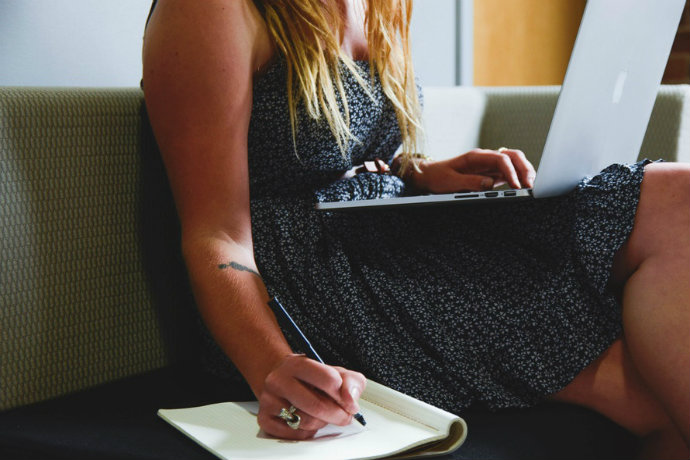 Fear of failure is one of the most powerful emotions that a human being can feel
…a feeling that something just can't be done
Fear can often be a very crippling emotion. It's something that everyone experiences, regardless of the scenario. Fear usually causes you to feel anxious, insecure and can ignite a whole lot of negative feelings, such as low self-worth. Fear of failure is up there with the most common fears people have, a fear of making changes or exploring the unknown – it limits all of us to a life that is less.
"The greatest mistake you can make in life…is to continually be afraid you will make one." -so says Elbert Hubbard
We sent out a survey to an audience similar to our students to find out if they had let fear hold them back from making positive changes in their lives.
The results show that a majority of them said yes when asked:
"Has fear ever held you back from making desired changes?"
The biggest reasons for not making a change, not pursing a new job or personal goal is a lack of confidence, followed by having a gap of suitable qualifications. Funnily enough the next common reason was 'too much change of routines.' Perhaps people feel safe in their 'comfort zone'. They're used to being 'creatures of habit', afraid to 'live on the edge'… OK that's enough clichés'.
Even if some of our respondents don't feel like they've got the energy to tackle a change – they still talk about it. 53% discuss career changes with their partners. Only 19% said that they were very happy in their current situation. It's sad to think that 81% are fairly happy to very unhappy, every day of the working week.
88% said that that would consider retraining to make some progress within their career. This is good news. They're willing to take some action.
Our relationship with fear: Sebastien Foucan
Sebastien Foucan is the founder and creator of free running. Sebastian is well known for his views on the philosophy behind freerunning and is an ambassador for the discipline in many countries.
Watch the video below to see him in action and give a talk. He introduces himself at 2 mins 53 secs to begin a talk about relationships with fear. Sebastien does amazing jumps and leaps across tall buildings…surprisingly though, he's afraid of heights!
Top 5 Tips For Overcoming Fear of Failure
Each time you face fear, you build something for the future. Each time you do something, it prepares you for the next step. If you're not facing your fear then you won't progress. Staying in a safe place will stop opportunities.
1.Try positive thinking
By making sure that all of your thoughts are positive ones, you're conditioning your mind to reject the feeling of failure.
2.Confront your fears head-on
The best way to start overcoming fear is to confront it head-on. Start off by acknowledging your fear then take control of it. Imagine the worst case scenario and you can focus after on coming out on the other side.
3.Go and affirm yourself
Start believing that it's possible to achieve whatever it is you want to achieve. Saying affirmative sentences, such as "I am hardworking", "I can do it" or "I am confident enough to get through this", is one of the most effective ways to exclude fear thought from your mind.
4.Make sure your breathing…correctly
This is something that's often banded about a lot when it comes to overcoming fear, but it's very useful. By controlling your breathing, you can feel a lot more relaxed and be ready to handle your fears. Breathing in, then breathing out, slowly calms your body right down.
5.Talk about your fears
Discussing fears can make them somewhat easier to manage and far less scary. If you don't feel comfortable talking to a loved one about your worries, then feel free to contact your GP to seek some help.
What would a life without a fear be like?
Without the courage to overcome fear, it could be rather dull and uninspiring. Like Sebastian says:
"Sometimes fear is justified and sometimes it's not. Sometimes fear can be a good thing and sometimes it can be a bad thing. It can be a good thing when it prevents you from going to a dangerous place. It can be a bad thing when it's stopping you. . .to grow." – Sebastien Foucan
The effect of not overcoming your fear of failure and change
The point of this blog is that every one feels fear at some stage in their lives. Sometimes it's rational and other times it's not. 83 % of the survey said yes to the question: "Has fear ever held you back from making desired changes?" and 88% said that they would consider retraining to make some progress within their career. So the majority want to make progress but are afraid of doing it.
Don't let fear hold you back from making a change, pursuing a new job or achieving a personal goal
Distance learning is becoming increasingly popular amongst many people as it allows easier work/life balance.
It lets you to fit your learning around your work and home life. It's especially useful if you've got family commitments and you're budget-conscious.
It's also beneficial to those who wish to change career but need the relevant skills and qualifications in order to do so.
If you're willing to take some action then this is great news. We can reduce or eliminate any natural fears you may have about starting on a distance learning course.
Overcome a fear of failure with Stonebridge
Don't worry about entry requirements – they're aren't any.
Don't be afraid of not having enough time – Our flexible distance learning courses can be studied where and when you like.
Don't be anxious about course fees – courses can be paid via a variety of ways. You can even apply for a 24+ Advanced Loan funded by the government.
"If you hide yourself behind your doubt and your fear, no one will see you. If you don't overcome…you won't become!" – Sebastien Foucan
Whatever your worries are, we're here to put you at ease. Don't be scared, you can do it!