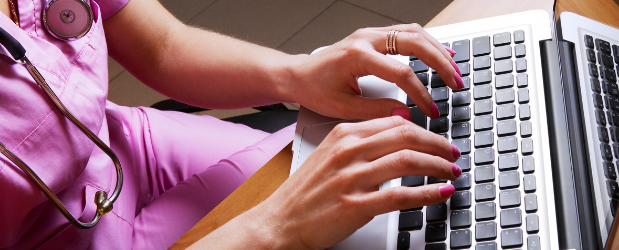 If you're studying to be a nurse, something at the back of your mind will no doubt be your nursing degree application.
Nursing as a career choice offers great employment prospects with 94% of graduates finding jobs within 6 months of graduating. It also provides you with a range of different opportunities to progress your career.
Either broadening your skill set or moving into a specialist field. Or change direction entirely. The freedom is there for you to have a rich and fulfilling career.
Around 20,000 nurses graduate each year from their respective degree courses, from a pool of over 50,000 applicants. Which means 60% of all applicants fail to make the cut.
That means you need to do all you can to help your application to your chosen university standout as much as possible.
Obviously, an important element to this is getting the best grades you can, whether that's A Levels or an Access to Higher Education Diploma (Nursing).
But that's not all the universities look for. With so many applicants vying for places each year, the 87 UK universities that offer courses can pick and choose.
Below are some of the things you can do to help your Nursing application stand out.
Start with You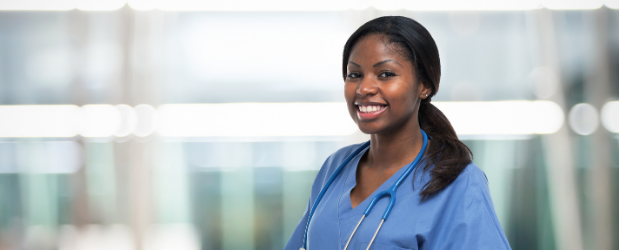 No matter which course you apply for, your personal statement is vital to your application. It is your opportunity to talk about you and why becoming a nurse matters to you.
Your application will be seen by the head of nursing really communicate your passion for nursing.
Talk about what motivates you and why you have chosen the branch of nursing you are applying to study.
You should look to demonstrate your knowledge of nursing and healthcare relative to your experience. While you want to prove yourself, don't overreach as it will count against you.
For example, if you don't have any practical experience be honest about that fact. However, you need to instead highlight the extensive research you've carried out to learn as much as you can.
Remember, the admissions expert isn't looking for the finished article. Passion for nursing and helping others – as well as the aptitude to learn – is as important as years of practical experience.
Relevant experience and skills
If you do have hands on experience give details of what you did and how it was of benefit or how it impacted on. That can be an insight into care or the motivation to do more to help.
Be specific about how your work has affected your decision to apply and why you feel suited to progressing your career in nursing.
Where possible give practical examples of your role. If you have any anecdotes of nurses influencing your decision to study through professional interactions include those too.
Other skills you should include in your personal statement include:
Communication
Communication is one of the most important skills a nurse can possess. The ability to convey information in a concise and clear manner with both colleagues, patients and their family is an essential part of the job.
Use examples to demonstrate your communication skills in a professional setting. Instances where you have diffused a difficult situation or successfully communicated with someone who has challenges are highly relevant.
Organisation
The ability to organise yourself in a busy, high pressure environment is essential. You need to be able to provide examples of how you have been able to organise yourself (and others) in a professional setting.
That could be where you had to hit a tight deadline or co-ordinated the schedules of a team of people. You need to be able to demonstrate your time management and ability to self-organise as the ability to work independently is key.
Advocacy
Advocacy is a core part of a nurse's responsibilities. Nurses have to advocate on behalf of the patient when discussing care with the attending doctor or surgeon.
It's actually a specific point in the Nursing and Midwifery Council (NMC) code so it's very important that you include it in your personal statement.
Examples of advocacy can come from any part of your life. If you cared for a relative and advocated on their behalf, you should include this in your statement. If you had a role within a student council at school or the PTA, these are relevant examples too.
The main thing to remember when talking about your skills is to relate each of them to an example. Then how it will make you a better nurse. Listing off unsubstantiated abilities will get you noticed but for the wrong reasons.
Your Nursing Career
Because places on nursing degrees are so few, the universities offering the courses want to ensure that they go to people who are committed to nursing as a career.
Therefore, it's important for you to detail which direction you see your career developing both after graduation and long term.
So, if you have an idea of the kind of role or ward you want then talk about that in your statement. Equally if you know what you want to train in or an area of medicine you want to specialise in, talk about this too.
If you don't have a specific nursing role in mind, go into some detail about what sort of environment you could see yourself working in.
If you want to be a mental health nurse then your focus should be around providing support for individuals with mental health issues. You should be able to talk about the support you could provide for a range of challenges ranging from mild depression to enduring and complex issues.
Whatever area you see yourself going into, you should detail some of the professional development you might need in order to achieve your goals.
Don't worry if you're not 100% set on a particular path, your lecturers aren't going to hold you to it. It's just about demonstrating your commitment to the profession and your career.
Things to Consider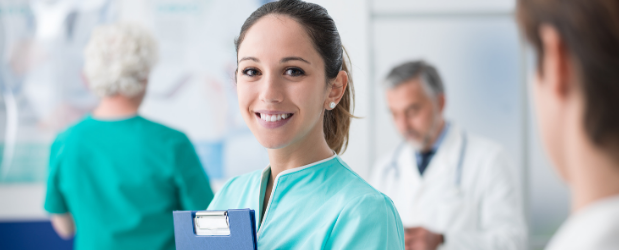 Before you start your personal statement make sure you've thoroughly researched the course requirements and the application process.
Check to see if the university you're applying to sets a word limit on personal statements. Exceeding it could see your application discounted.
UCAS sets their own word limit so bear that in mind too.
Check the submission deadline dates as late submissions won't be considered. Some universities will close applications early when they've filled all their places so getting your application in early makes a difference.
Your personal statement needs to be perfect so give yourself ample time to write, edit and proof. It's also worth giving your statement to a third party to read through as well.
Also, don't try to use unfamiliar language in an effort to sound more academic. If you don't know how to use the words correctly it could harm your chances.
Sincerity and honesty matters far more to the person reading your statement.
It also goes without saying that anything you write should be original. It takes very little effort to feed a personal statement into plagiarism software and torpedo any hope you have of becoming a nurse.
If you lack the qualifications you need to enrol on to your desired nursing degree course, we can help. Stonebridge Associated Colleges is a leading UK online course provider.
To learn more about how an Access to Higher Education Diploma (Nursing) online course could get you into university, click the link below.
To learn more about online learning, check out our blog.