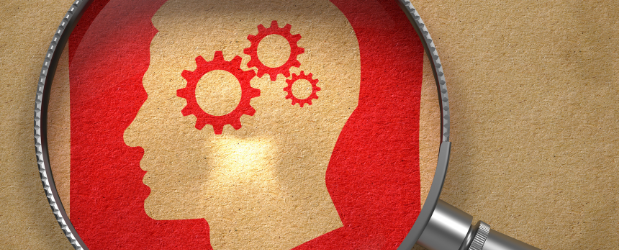 Psychology is one of the UK's fastest-growing degree level subjects, and the fourth most popular overall. While an engaging and rapidly expanding field of study, it's important for you to know there's a job waiting for you after graduation.
The widening application of psychology is allowing for greater opportunities for both study and employment.
Applied psychologists are commonly utilised within education, health, social care, the legal system and the workplace. And more money is being invested by the government to improve access to psychological therapies.
Because of this, career opportunities relating to psychology are also on the rise. And many fall outside the typical roles you may associate it with.
With psychology expanding into new areas, it's an ideal time to consider related career options. Find out more about why we study the mind and the diverse range of careers you can pursue.
Why we study Psychology
Psychology explores the mind in an effort to understand the abstract concept of the human condition. It helps us decipher how people think and what motivates their behaviour through examining emotions, memories, experiences, fears and aspirations.
Applying these studies against a backdrop of social context allows us to better understand a wide range of psychological behaviours, issues and illnesses and how to address them.
By studying psychology, we can understand how one person's 'reality' differs from another. This provides insight into human behaviour and how it affects communication, emotions, decision making, language, motivation and social interaction. This then enables us to see whether characteristics are ingrained or acquired because of external factors and experiences.
Psychology has four main goals; to describe, explain, predict and change the behaviour and mental processes of others. By understanding why we behave the way we do, psychologists may be able to positively rectify and influence that behaviour.
Since psychology became a distinct field of study, it has split into many specialisations. Now, there are at least 56 recognised divisions. Helping with anything from assessing and measuring behaviours, to utilising knowledge of psychology to improve processes, product sales and systems.
Combine your Career with your Interests
Psychology is used within a number of careers like social work, the media and business. But several growing areas combine psychological practice with areas of personal interest. Allowing you to establish a career merging psychology and your pass times.
Art Therapist
As an art therapist, you use expression and creativity to help clients cope with psychological distress and improve emotional well-being. Through art, your clients can express themselves and communicate feelings, explore different aspects of their personality and cope with stress. Art therapy can be used to help individuals suffering from chronic or severe stress, disabilities, brain injuries or trauma.
Study an Access to HE Diploma (Psychology) to work your way towards a degree.
Music Therapist
Similarly, music therapists use music to help their clients cope with social, emotional or physical difficulties. They communicate through music and assess a client's emotional well-being, physical health, communication abilities and social functioning through musical responses. They'll write songs, discuss lyrics and encourage other music related activities that allow clients to open up and express themselves. As a music therapist, you'll work with children and adults of all ages and social backgrounds. This could be individually or in groups, in various clinical settings. Helping them cope with injuries, illnesses, disabilities and challenges.
There are numerous courses related to therapy that would provide a great starting point.
Aviation Psychologist
You could combine a love of flying with a role in aviation psychology. This field strives to make technology safer, perform better and be more in tune to human capabilities. You'll study pilots, air traffic controllers and other flight crew members to assess cabin safety and investigate aviation accidents. Your knowledge will help with the design of flight decks and you can conduct aircrew psychological assessment and provide support. Aviation psychologists also train crew members to assist passengers with in-flight anxiety.
Courses in industrial psychology and aviation would be highly advantageous as additional study to your degree.
Sports Psychologist
Unite a love of sport and exercise with the psychological theories as a sports psychologist. They focus on the mental aspect of sports and athletics like motivation, performance and the effects of injury. To increase athletic performance and use sport to improve mental and physical health.
There are many courses in sports psychology that can help you get started in the subject.
Forensic or Criminal Psychologist
An increasingly popular career area thanks to their portrayal in movies, TV shows and books. Forensic and criminal psychologists use psychological study and practices within criminal investigation and law to understand the criminal system. They could be assessing the motivations of criminals to develop a psychological profile, selecting juries or conducting mental health evaluations. These and many other duties that fall under either role contribute to the safety of others in society.
Short courses in both criminal and forensic psychology are available for you to explore the roles further.
Animal Behaviourist
An animal behaviourist diagnoses and treats behavioural issues in animals. They are often passed on client details from veterinarians once a behavioural issue is confirmed not to be linked to an illness. Typically, they help animal guardians with problems like aggression, phobias, excessive barking, destructiveness or self-mutilation. Keeping detailed patient records, observing and handling animals, establishing causes and creating behaviour modification plans.
You can take both introductory and advanced courses in animal psychology to further your knowledge.
Salaries, job satisfaction and professional opportunities
The demand for psychologists is growing considerably throughout many areas of psychology, so the job market for graduates remains positive.
However, employers outside of directly related roles appreciate the scientific grounding, statistical knowledge and critical thinking skills psychology graduates possess. So, you'll find there are opportunities available in many fields.
Psychology careers also provide relatively high wages depending on your area of expertise and the way you choose to work. Entry-level psychologists can expect to earn an average of £27,918, while those with 5-10 years experience earn upwards of £46,000. This increases considerably with further experience and responsibility. And, should you choose to become a consultant, salaries can reach over £100,000 per year.
Aside from a prosperous outlook, studies have shown that most psychologists are satisfied with their jobs. Eluding to the fact that it is also an enjoyable field to work in.
Work towards a psychology related career
If you aim to work in one of the many fields related to psychology, you'll need to get qualified. Most careers in psychology require at least a bachelors if not a postgraduate degree in the subject. So, you need to meet the entry requirements to apply to university.
Traditionally, this was done by gaining numerous A Level qualifications. Now, there are various level 3 alternatives you can take.
An Access to HE Diploma (Psychology) is designed to give you highly relevant knowledge to prepare you for university. Covering topics like the brain & nervous system, cognitive psychology, crime and deviance that you'll study further in your degree.
What's more, it can be studied completely online. So, there's no need to worry about readjusting your work schedule or family care commitments. You can just log on and learn when it suits.
Study over one year or complete it in much less time, it's up to you. Online learning makes your education flexible so there's nothing in the way of you and your development.
Make the move towards a career in psychology today by viewing the course in more detail below.
Stonebridge Associated Colleges is the UK leading distance learning provider. Assuring you that you'll be receiving a quality education with our online courses.