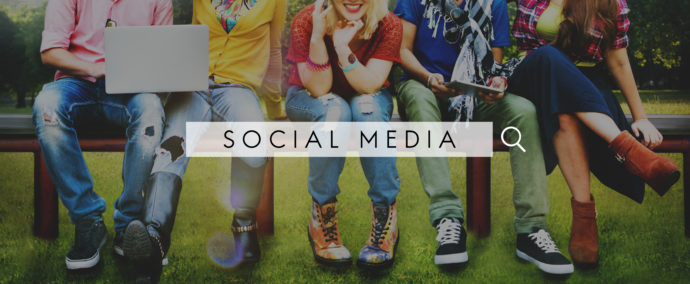 What Is Digital Marketing?
Digital marketing consists of any marketing efforts that make use of an electronic device (desktops, tablets, smartphones, TVs, gaming consoles) to convey a message over a digital channel (websites, social media, search engines, email, apps).
The digital economy is predicted to redefine the future of work. A recent report by the Science & Technology Committee of the House of Commons has highlighted that almost 12.6 million of the adult population lack basic digital skills and around 72% of employers say they will not even consider candidates without basic IT skills. With these statistics, it's easy to see how digital skills will be an essential part of a qualified workforce.
How Does This Help You?
Over time our college has hosted many parents looking for a chance to retrain or upskill and get back to work. Their reasons have varied, but what brought them to flexible education has been the same; the need for an alternative to traditional education. Stonebridge College has long been an option for mothers looking to support their families with flexible work, fathers that wanted to do achieve more for their children, parents that simply needed to bring an income while raising their children.
Some you may have met on our blog. Others have simply completed their course and went on to do what parents do best: take care of everything.
This Professional Diploma in Digital Marketing course is dedicated to them. The people that need the right resources to retrain for a new in-demand career, or build up a self-employed venture and get back in control over their own time. If you are one of them, read on. You might find the right job for you too.
This series of posts will show you different aspects of digital marketing jobs, what they mean, the impact they have when they are done right, and what happens when you get it wrong.
First in the series, let's take a look at social media:
Social media managers have developed from the unpaid intern posting something on Twitter as and when, to a fully-fledged role that encompasses a few different abilities, a strategic mind, in some cases a seat at the board table.
1. What does a Social Media Manager do?
What a Social Media Manager does greatly depends on where they work. A social media manager's work in a small business will be a lot more diverse than that of social media director in a corporate environment. In SMEs, the focus is getting everything out as quick as possible. For bigger companies, there will be entire teams that can work on video production, design, content and social.
Social media consultants and agency social media executives have quite different responsibilities. They will have a number of clients on any given day. They may have a less varied task list, but a large pool of clients means they will be addressing a different audience every day. The platforms may be different. Unlike the in-house social media manager who will have a mixed workload, but use one consistent brand voice, the agency social executive will be working with new clients following a specific brief. On the other hand, freelancers and consultants can simply come in and help with a new strategy, or direct a social campaign for a limited amount of time.
2. When brands get social right
When a brand gets social right, it can actually achieve a lot. It can get the brand much closer to its fans, it can build a very loyal customer base, and generate a good deal of engagement. Most of getting social right is about understanding its audience.
Wendy's, the American burger chain, found its brand voice and it went down a treat with its customers. What's more, Wendy's got the voice right for the right platform. Twitter was the perfect place for a trolling match with competitor chain McDonald's:
3. When brands get social wrong
There are so many examples of brands getting social media wrong, but probably the one that made brands start to pay attention to the effects of social media was the HMV's live-tweeting of its mass redundancies. Among those who got sacked was the person responsible for social media. Since social was in its early beginnings, no one quite paid attention, until rumours came in that the #hmvXFactorFiring was causing a storm online…
4. What skills should you have?
There are quite a few skills you should acquire as a social media manager. But here is a review of the most important ones:
Social media literacy – this one goes without saying, but you will need to understand at least the basics of every social media platform and have a good command of a select few

Social advertising expertise

Strategic planning

Tactics and execution

Community management

An eye for visuals and content

Analytical skills
How can we help? 
Our online Professional Diploma in Digital Marketing will teach you this and much more about social media. With modules on:
principles of social and best practices

identifying key stages in the customer funnel

tools, features and guidelines for using different social media platforms

the principles of paid advertising on social

the concept of a social strategy with measurable ROI against business objectives
If you are interested in brushing up on your skills in digital strategy, for a flexible career or the opportunity to work for yourself, enrol on our digital marketing course today!