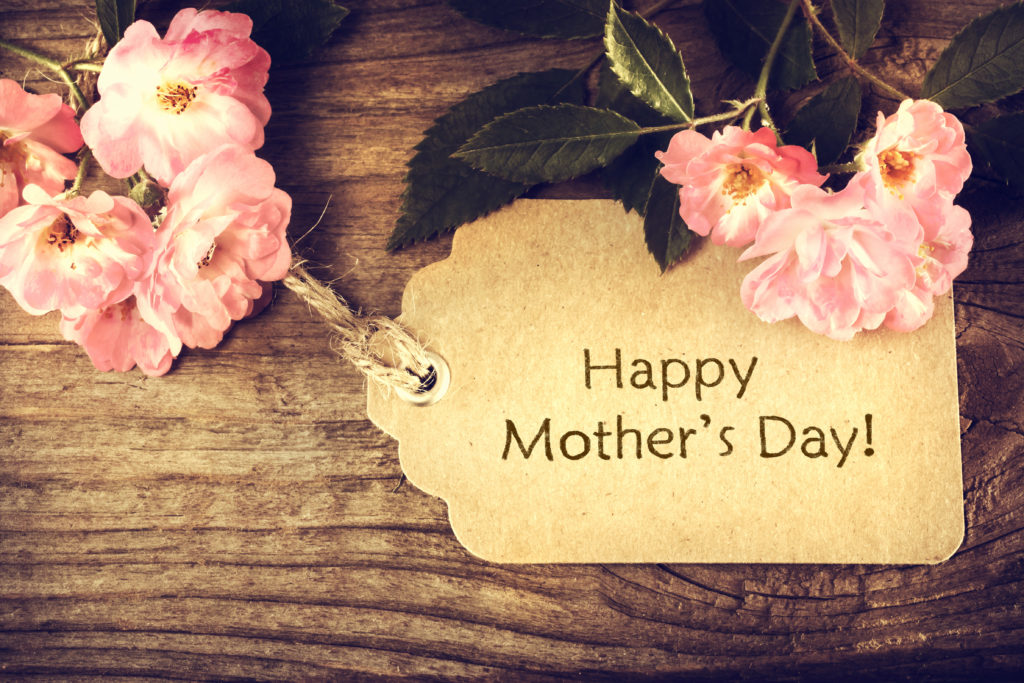 At Stonebridge, we can't teach you motherhood, but we've got everything else covered. Check out this success story from one of our students. Happy Mother's Day!
Parents are faced with many sacrifices. Education should not be one of them. On Mother's Day it is important to give credit to those who decide to take up studying, or a career alongside motherhood.
Becoming a mother means that priorities may change, but it certainly does not mean conceding all your dreams and hopes overnight. All mothers are individuals first, followed by all other attributes that come later in life: woman, daughter, sister, wife, mother, colleague, entrepreneur, friend.
In consequence, all individuals are conditioned for progress. It is an evolutionary "survival of the fittest" need to overcome limits and becoming the best version of yourself. What's more, any achievements towards something fueled by strong values, not only go miles towards individual self-respect, but give children a reason to look up to the parent as well.
Contrary to expectations, caring 24 / 7 for their children is not necessarily the best thing for mothers. Human nature has a hardwired need for individual achievements and self-discovery. People who care for their children full-time confess that getting back to work is a welcomed break from the constant running around and the baby bubble which can sometimes lead to loneliness and identity crises.
For mother-of-4 Esther Adeola, Stonebridge Associated Colleges was the immediate answer when she decided to become a registered minder. She already completed an IT related course a couple of years back and was acquainted with the Stonebridge way. With a young family and little help, she needed a distance learning course without the pressures of finance or time constraints.
As a parent she faced many sacrifices. Her education was not one of them.
Here, Esther shares some of her experience of studying as a full-time mother:
Q: How did you come to the decision to take up a course in Child Care & Education?
A: I wanted to be a registered child-minder.
For parents getting things done is not always a given as unexpected events pop up constantly. As such they need to be extra organised with any spare moment. Esther's solution was to make good use of the children's school timetable and the youngest's nap times, to manage her own schedule.
Q: How would you dedicate study time, between looking after your children, yourself and the household?
A: I study when the older girls are in school and my little one is napping on my day off.
When supporting such young families with a great deal of constant pressure, it is normal to minimize daily stress everywhere else. At Stonebridge these struggles are a reality for most students, which is why courses do not have a time stamp and tight deadlines. There is also a payment system that allows learners to pay in installments, to remove the money pressure. The hassle-free payments and flexible study time were important to Esther when choosing a distance learning provider.
Q: Did you feel the curriculum and assignment work could accommodate your life style?
A: I found it easy with not being under pressure to submit assessments at a given date.
Q: How long did the course last for you?
A: 8 months
Q: Any word of advice to mothers looking to further their studies in the future?
A: I will recommend Stonebridge to any mum like myself who wants to study. They are very welcoming and allow you to study in your own time and space. There is no pressure on you to submit assignments and they have a great installment system that is convenient to repay.
Whatever the priorities, mothers have enough decisions on their hands. That is why at Stonebridge the time and money pressures are off, to allow you to focus on what you are best at: being a mother and following your dreams.
Ready? Start your journey today with Stonebridge or give us a call on: + (44) 121 392 8288 and find out how we can help you become the best version of yourself.