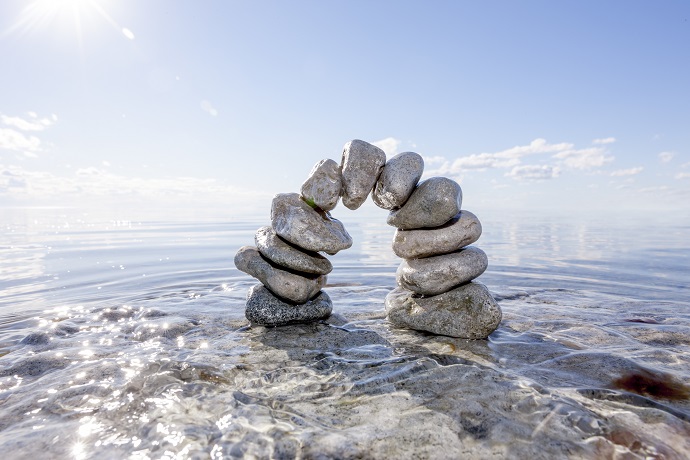 Guest blogger and holistic healing graduate Sarah Koch has completed three courses with Stonebridge since 2001. Here she tells the story of her Stonebridge journey from start through finish; detailing how she first discovered Stonebridge in a dream.
I have been a student of Stonebridge Associated Colleges three times; the first two qualifications I completed were in 2001 and the third was in December 2017. Before I began my Stonebridge journey, I attended a number of weekend courses at different colleges; however I came away from them feeling that something was missing. Yes, it was nice to be with others of like mind; to go through the learning process together and to forge friendships. However, I did not feel that I had reached the true core of what I actually wanted to experience and what I needed to learn and understand. Furthermore I wasn't sure whether these courses aligned with my beliefs and values, and this to me is the most important thing about a course.
I found that other courses weren't that flexible. To qualify, certain rules had to be adhered to 100% – no questions asked. I was told: "just follow the rules and qualify in front of the board, and then do what you want afterwards!" This was quite shocking because, to me, it suggested that this institution did not actually believe in its own teaching processes. I came away from them feeling lectured, disheartened and unsure how to proceed.
"I had a dream where I saw a stone bridge"
Then one night, out of nowhere, I had a dream where I was walking along the sea shore. The sea was out of sight and there were ship wrecks all around me. As I splashed hopelessly through the shallows I saw a stone bridge in the distance. Below the bridge, there were two stone horses facing each other, standing on their hind legs. Their front hooves didn't touch but they were very close together. I approached this bridge, and then woke up.
Not long after this dream I went to a MBS (mind, body and spirit) Fayre and got chatting to a lady over a coffee. She told me that she was doing a couple of distance learning courses. (Please be aware that this was a time before I had a computer and the internet was still in its infancy). I queried this and she told me that she studied with Stonebridge Associated Colleges. She told me how brilliant their courses were and that you could study in your own time from home. She also assured me that their qualifying certificates were recognised and insurable and then gave me their number.
The next day I rang Stonebridge and asked if they could post me a prospectus. When it arrived in the post, I excitedly pulled it out of the envelope. Imagine my surprise when I saw the word 'Stonebridge' accompanied by two rearing horses on the logo! My dream flew back into my mind and I stood staring at the pamphlet in utter amazement. I knew then that I was right back on track.
"I enrolled right away"
At this point in time, I had been learning hands-on-healing with a qualified healer for over 18 months. I had attended classes and assisted him week in, week out for all of this time. He had even been trained by Harry Edwards. All I needed then to succeed was the seemingly out of reach paper qualification. So, of course, I immediately scanned Stonebridge's healing courses and found the ideal one – Holistic Metaphysical Healing Diploma – and enrolled straight away.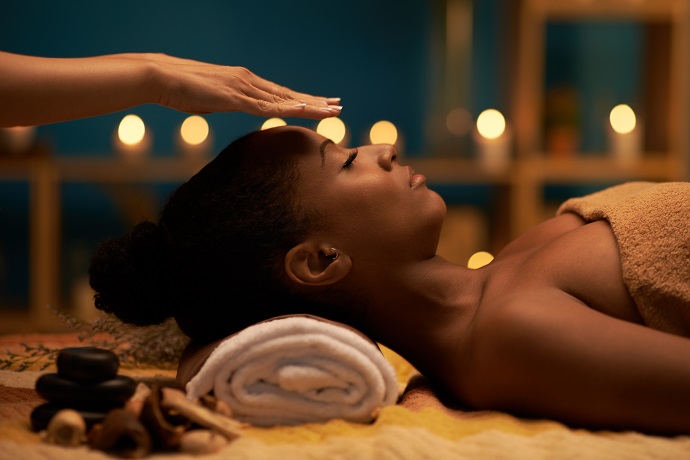 I had to do the course the old-fashioned way by pen, paper and by post. Yet still, I qualified within 14 weeks. I was so impressed by the depth and scope of the course, that I immediately enrolled onto another one – Energy Healing for Animals – which expanded my understanding and knowledge base even more. To this day, I still use the techniques and knowledge that I gained during these courses and I refer back to them regularly.
I have just completed the Sidereus Healing Techniques Course. This particular course took me over two years to complete as life threw me a massive curve ball when I was only halfway through it.  In March 2016 my beloved husband was hospitalised and subsequently passed away. He had encouraged me to do this home study course. I was his full-time carer due to hospital mistreatment, and he wanted me to do something that was just for me. He knew I enjoyed public speaking and loved stories; especially the Greek myths. When he suggested it, I knew straightaway where to go to find the appropriate distance learning course. Of course, I went back to Stonebridge, and this time I could do it all online!
"There was no hassle or stress from Stonebridge"
Even 16 years later the course did not disappoint. In fact, it enhanced my knowledge base and understanding, as well as making me feel alive once more. Studying helped me through some very, very dark days. It became a life raft for me in the shipwreck that I believed was my life. During this time there was no hassle or stress from Stonebridge.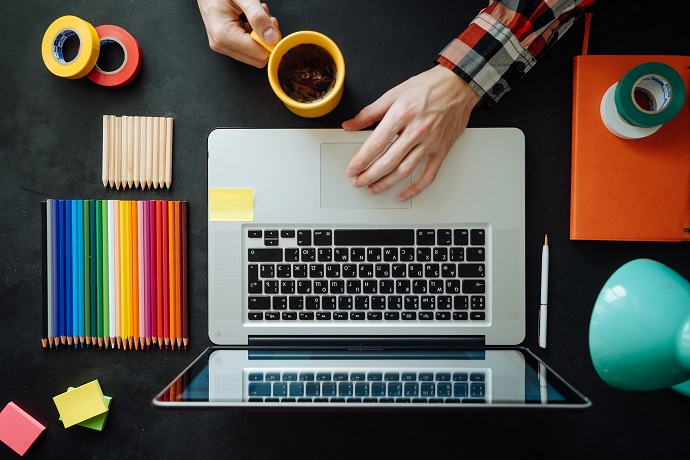 I studied the course and submitted the tests as and when I could. Each time I received their feedback I felt a little lighter and a bit more positive. One of the lessons really challenged my mind-set and beliefs when I had to, gift something to my worst enemy. In this case it was the doctor who had maltreated my husband last year. I was encouraged to give him a letter of forgiveness. After some consideration, I did write that letter and I immediately felt a sense of release within me. It turned out to be a cathartic experience – which was the last thing I had expected to happen.
If you are thinking of doing a distance learning course with Stonebridge, I would not hesitate to sign up. There is no pressure and you can work at your own pace from home. You never feel lectured or bossed around. There is a genuine feeling of support and you will come away feeling accomplished and confident in your own abilities. Stonebridge allows you to discover what is right for you, challenge your beliefs and enhance your core values. The Stonebridge journey will develop your self-worth and esteem and that can only be a positive thing.
Written by Sarah Koch