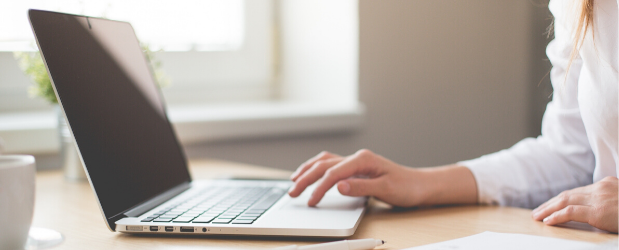 For many of us, online learning is the best option when it comes to getting back into education. The flexibility of studying whenever it suits you is a luxury that cannot be provided by bricks and mortar institutes.
Whether that's because of work or family commitments there really isn't another alternative if you can't attend physical classes.
Therefore, we should be asking instead, "What can we do to tackle the challenges we're faced with whilst online learning?"
From early years all the way up to 16 we are in a teacher led environment. It's understandable that having complete control over your learning could seem daunting.
We're simply not used to having so much independence with our studies. But there are steps that you can take to better prepare and adjust to this change.
So, don't let it put you off. Just simply follow our guide on how to get the most out of your studies.
Most issues people tend to have with distance education can easily be resolved by making a few simple changes. And understanding that preparation is key to your success.
Read on to learn practical solutions that could benefit your learning journey.
Time Management for Online Learning
Utilise your time to benefit your studies. This will make a major difference in the quality of work you produce.
If you're studying without any real structure, it won't be beneficial to your learning.
You won't have a firm grasp of what you're going to be studying which will impact on your learning outcomes. Therefore, affecting the quality of work you produce and your ability to complete the course.
If you manage your time, you'll know what your objectives are within each session and make steady progress.
Successful online students often block out their calendars in advance. Fitting them around work, holidays, birthdays and any other special events you won't want to miss out on.
Planning ahead allows you to see the time constraints you're working under more clearly. This will help you to set more realistic targets when it comes to completing your course.
For example, don't plan a study session in the middle of your holiday, it's simply not realistic. You either won't get anything done or you'll resent the course because it's interfering with your valuable relaxation time.
Instead it is far more beneficial to give yourself the downtime and plan your studies around it.
Spread Out the Workload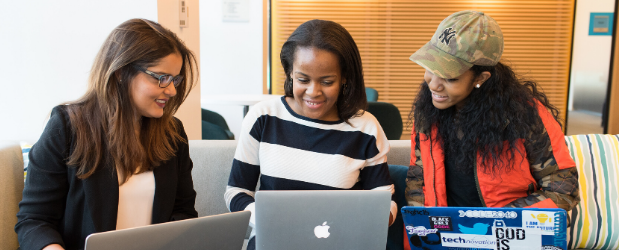 Studies suggest the best way to learn is by breaking down your sessions into more manageable chunks. This way your brain isn't overwhelmed trying to process a lot of new information.
Moreover, spreading it out over time helps your brain retain the information far better. For example, having two 6-hour study sessions will be less effective to six 2-hour study sessions.
Not only will you be less put off by such a big workload you'll be more engaged with your learning.
Remember that it pays to be present. It's better to study effectively for half an hour than half-heartedly study for a longer period of time.
After all, you've spent time and money on a course, so you want to make sure you're getting the most out of it.
Take Breaks
If you are extremely short on time and are not able to spread out the workload then it's important to give yourself breaks.
Breaks away to stretch your legs and allow your brain to rest will help you to maintain focus.
It is also best not to go on your phone or turn on the TV during breaks. They're far too distracting.
Studies suggest that it takes 30 minutes to regain focus after a distraction. This means you'll be wasting even more time and won't get the best out of your studying.
Instead go into the garden if you can or for a walk around the block. This will help you get focused quicker when you get back to studying but still allows your mind some downtime.
Preparing Your Workspace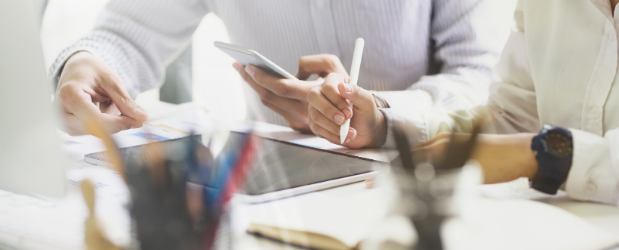 Studying in a clear and comfortable workspace can help improve productivity. But not everyone has the luxury of having a spare room they can dedicate solely to studying.
However, there are ways to easily optimise the space you have so you get the most out of your studies.
If you're turning your living room or kitchen into a workspace then decide what is essential for your learning. For example, your laptop, your notebook, stationery, and water.
Then clear the surface of everything else. This way you won't be inclined to start decluttering halfway through your studies or getting distracted by your phone.
If you're repurposing somewhere, like a kitchen table, then you should have somewhere you can store your material neatly.
This should be easily accessible and quick to use. That way when it comes to getting it all back out, you won't be put off.
Accordion folders are excellent for keeping any printed materials handy. The segmented folder allows you to easily compartmentalise and store your work.
This can also be applied to digital clutter.
Label your documents appropriately and separate them into corresponding folders. This will save time by allowing you to easily pick up where you left off on your next study session.
By maintaining a clean area away from any distractions you're giving yourself the best possible start to learn. You've spent money and time on the course so give yourself the space to succeed as well!
Enjoy the Experience
Finally, make sure you study something you enjoy. If you're interested in your subject matter, then you are more like to stay focused when you study.
In the same way we can binge-watch a whole series we like, we should enjoy our subject matter. That way you're bound have an effective learning experience. Online or in a classroom.
If you're finding your way back to education, then there should be no reason you can't find a course you enjoy. And one that also benefits you.
Whether that be just learning for the sake of it or upskilling in your current job, you should be learning because you want to.
Online learning is definitely a different experience to the traditional approach but it shouldn't be harder.  Not if you prepare accordingly.
Whatever route you decide to take you can still utilise the tips we've discussed to better your learning experience.
If you put in the work, then you should reap the rewards, no matter where or what you study.
Stonebridge Associated Colleges is one of the UK's leading online learning providers offering a range of courses from GCSEs to Access to HE Diplomas.
Whatever the reason you have to get back into education Stonebridge could have the course you're looking for.
Learn more about what we have to offer by contacting a member of our sales team today or having a browse of our courses below.