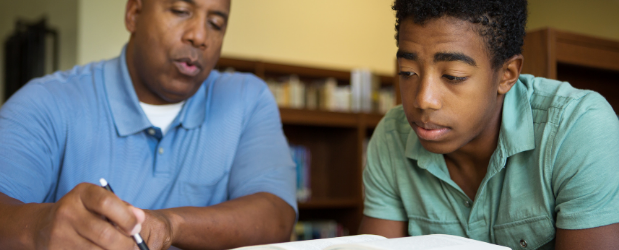 Working as a Teaching Assistant, you will provide invaluable support to Teachers and children alike. Teachers do an amazing job of educating and inspiring the next generation. By working in partnership, Teaching Assistants can help them communicate key concepts to children or help individuals who are struggling.
Studies have shown that just 30 minutes of individual attention each week from a Teaching Assistant can help a student to make significant progress in their studies. In this way, you will be able to make a real and lasting difference in children's lives.
From children simply struggling with a topic to those with more pressing issues such as lacking confidence, learning difficulties, personal problems, or challenging home lives. You can help coordinate and implement support plans that improve their opportunity to learn. For those wishing to work with children with learning difficulties or disabilities, additional qualifications are required. We will cover this in more detail later.
It's a big commitment, but a career as a teaching assistant makes a meaningful contribution to hundreds, if not thousands of children. If you have patience, dedication to your pupils' well-being, a willingness to learn and adapt, and a big heart, this is a role you could thrive in. The work you do can have long-lasting positive effects that could help shape the future lives of your students.
By being a Teaching Assistant, you can bring your creative skills and interests into the classroom. As music, art and crafts are regularly practised. Your interests can become part of your skillset, such as a love of languages or history. Previous studies in areas like Psychology and Social Work can also be further explored and assist your work.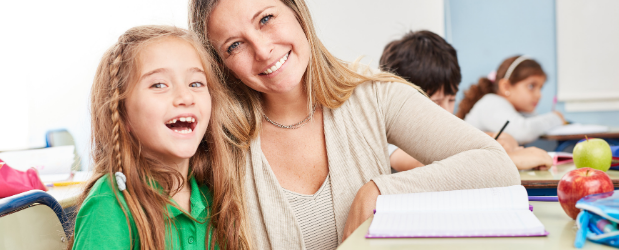 What Routes Can I Take to Become a Teaching Assistant?
You can enter the profession through numerous means:
Apply Directly
All levels of Teaching Assistant roles require a direct application to the school. Though for those without qualifications, you can apply for an entry level Teaching Assistant job and study as you work.
As most people want to work in schools that are local to them, establishing contact and building a rapport with your local school can help. Let them know your interest in the position so they can make you aware of upcoming vacancies. It will also allow them to get to know you and see if they think you would be suitable.
Volunteer
An extra pair of hands is always appreciated. Gaining experience by volunteering in a school can help you decide if being a teaching assistant is right for you. Not only that, it will demonstrate your commitment and prove your skills.
Having school experience will give you a valuable insight into teaching. Strengthening your application and preparing you for future interviews. Plus, if you're already working in a school, you're more likely to be top of mind if paid assistant opportunities arise.
Apprenticeship
Teaching Assistant apprenticeships are also available. These give you the opportunity to learn on the job with assessments along the way.
Study
Studying a diploma at an accredited learning institute helps you get started as a Teaching Assistant and provides you with useful skills for the job. With online colleges now available, achieving the relevant qualifications can be done so around your current job or existing commitments.
By forgoing the traditional bricks and mortar setting, you can complete your diploma at your own pace and in your own time. As there are no physical classes or timetables to stick to.
There are numerous Teaching Assistant courses you can take that will give you the knowledge you need to take into the classroom.
No matter the path you choose, you do need some qualifications. The minimum requirement for entry level Teaching Assistant positions being GCSEs in numeracy and literacy or the equivalent.
With any role that involves work with vulnerable groups, there is also a screening process. You will need to pass an enhanced criminal records check carried out by the Disclosure and Barring Service or Disclosure Scotland.
Are A Levels Essential to be a Teaching Assistant?
A Levels are not essential to becoming a Teaching Assistant. Though they are advantageous. The benefit of having A Levels is that they can help you stand out against the competition. Teaching Assistant roles are very much in demand and having A Levels that demonstrate your additional skills and knowledge can make you more appealing to employers.
Not only that, the additional qualifications could help you get a better starting salary. Plus, they can assist your transition into teaching at a later stage, should you wish to go down that path.
Teaching assistants can work at several academic levels, from primary school to university. Their duties vary depending on the role and the knowledge and skills required. Though most are involved with both academic and administrative tasks.
A qualified TA is a much-sought member of staff since they bring so many additional qualities and perspectives to the classroom.
While you still need a teaching assistant qualification, having A Levels in subjects like the examples below would be of real value to the school:
Psychology
Studying the human mind to understand perceptions, cognition and language development can be beneficial in a pre-school and primary school environment.
Sociology
A background in Sociology will help you think of students on an individual level and adapt the curriculum to their needs. As so many social factors come into play when understanding how each student learns, having a grasp of these allows you to optimise the education of your students.
Sports Science
A number of schools and academies provide excellent sport focussed education. Physical Education (PE) classes are also taught as part of mainstream education. Teaching Assistants with a background in Sports Science or relevant sporting qualification would be attractive to such facilities.
Languages
Not all students will speak English as their first language. As a result, they can often require a lot of help to learn English and understand the rest of their studies. Should you have a qualification in a language commonplace in the school you wish to work in, you could help translate the curriculum. This could go in your favour when applying to certain schools.
EAL trained Teaching Assistants are also in high demand. This means they have completed a Teaching English as a Second Language course. It helps aspiring language teachers understand how to teach English as a foreign language. As there is a big difference in speaking English and teaching it.
Special Education Needs (SEN)
Specialising in key areas like working with children on the autistic spectrum and those with hearing or learning difficulties, can be extremely rewarding. There is increasing importance on education in this area. Those qualified can effectively assess and identify moderate learning difficulties and adapt their teaching method accordingly. A qualification in SEN can make you a valuable asset in the classroom.
For Teaching Assistant jobs at universities, you'll need experience and a degree in the subject that is being taught.
So, while A Levels are not essential to becoming a Teaching Assistant, their value is undeniable. To be a cut above the rest to secure your position in a rewarding career, consider studying a beneficial subject.
People fondly remember the times they achieve and succeed. Becoming a TA means you can be a part of that memory.
Stonebridge Associated Colleges is one of the UK's leading online learning providers. If you're interested in exploring ways to extend your knowledge and become a Teaching Assistant, click the link below.
For more information on what it's like to be a teaching assistant and becoming a Teacher, read our blog.