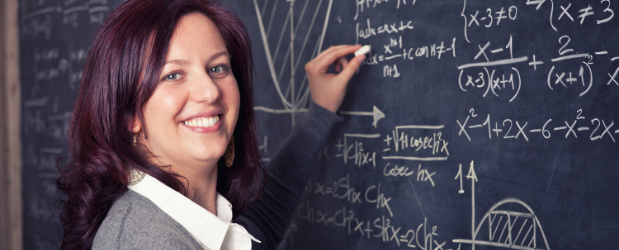 Being a teaching assistant is a very rewarding profession with many positive attributes, as is being a teacher. You're able to create a real bond with pupils and support them throughout their education.
However, it is natural to want to progress with your career, no matter how satisfied you are.
Becoming a teacher is the next logical step for Teaching Assistants who feel they're ready to take the next step.
By getting fully qualified as a teacher you'll be developing your skills as well as starting an exciting new chapter in your life.
As a teacher, you'll play a key role in shaping the minds of your students or pupils. You will be responsible for structuring their learning and getting the best out of them. As well as being more involved in decisions involving the whole school.
Learn more about the benefits of becoming a teacher and the process to achieving your qualification.
What are the benefits of becoming a teacher?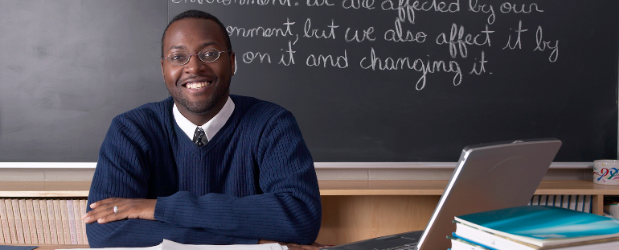 As a teaching assistant, your role is focused on supporting teachers with their lessons. You'll be working with the children on tasks or supporting them with specific needs.
However, as a teacher, you will be focusing more on the classroom as a whole. You'll be responsible for planning, preparing and delivering lessons based on the national curriculum guidelines.
The role will consist of shaping the view of education your students or pupils have and tracking their progress.
This means you'll also have more influence on the school environment. Through working alongside the leadership team you can help implement change to benefit the running of the school.
Moreover, you'll develop a close relationship with parents, carers and even support workers to ensure appropriate safeguarding measures.
As a teacher, you aren't solely responsible for a child's educational needs. You will also be a source of pastoral support too.
Other benefits of becoming a qualified teacher include financial rewards and greater input in students/pupils academic journey.
Boost Your Salary as a Teacher
The starting salary for newly qualified teachers in England and Wales is between £24,373 to £30,480 per annum depending on where they're based.
In Northern Ireland salaries range from £22,373 to £37,480 per annum. Whereas in Scotland, teachers can earn up to £36,480 a year.
That's up to an additional £26,000 a year in comparison to the starting salary for teaching assistant (approx. £11,000).
Change Lives
Being a teacher enables you to nurture the interests of your students or pupils. You're also responsible for their learning experience and keeping them engaged with their studies.
Through your work as a teacher, you'll be able to see your students/pupils progress in their academic journey. It is very rewarding as a teacher to see the improvements the children make throughout the year.
The moments you spend in the classroom are crucial to the development of the next generation. You'll help mould children into well-rounded individuals.
Never Stop Learning as a Teacher
Teachers themselves never stop learning. You're devoting yourself to education and therefore are constantly developing your knowledge.
Through each lesson, you plan you'll be researching and discovering new things for yourself. Whilst uncovering new ways and methods to teach your students/pupils you get to dig deeper into topics you love.
As a secondary school teacher it's imperative you keep on top of the latest developments in your area of expertise. This ensures you're giving your students the most up to date and relevant information on the subject.
You'll also be able to learn further with continuing professional development (CPD) courses. There are hundreds of CPD courses available, designed to develop your skills in a range of areas. They will not only benefit your class but the entire school as well.
No two days will be the same as a teacher. So there will be plenty of opportunities to test your skills as well as learn from your students too.
Where to start
There are different routes into teaching depending on your academic background. Getting started can be a little daunting. However, once you're sure of what path is right for you then it's only a matter of completing the steps.
As a teaching assistant, you'll already possess the classroom experience and basic skills required to teach. All you need to do is fill in the gaps to get the right qualification under your belt.
To become a qualified teacher, you'll need to undertake Initial Teacher Education or Training (ITET) with Qualified Teacher Status (QTS). You can achieve this through Straight to Teaching, a school-led QTS development programme, or by studying at university.
Although, this route is more suitable for those wishing to go into primary education. This is because you'll learn about child development and education as a whole rather than specialise in a specific area.
However, if your school does not offer the Straight to Teaching scheme, you'll need to organise your higher education training yourself.
If you have a degree
If you're a graduate teaching assistant, you can apply for a Postgraduate Certificate in Education (PGCE).
To be eligible for study, you'll need at least a 2:2 degree and have passed a Disclosure and Barring Service (DBS) check.
This post-graduate programme is designed to help you develop your teaching skills and will qualify you in 1 year.
If you haven't got a degree
You'll need to apply for an undergraduate ITET programme at university with Qualified Teacher Status.
The most common way to achieve this is by studying a Bachelor of Education (BEd) degree with QTS. This qualification is ideal for aspiring primary school teachers and takes 3 years to complete.
A Bachelor of Arts (BA) or Bachelor of Science (BSc) education degrees with QTS are other options. This is ideal if you're interested in teaching a specific subject like teachers would at secondary education. These courses typically take 3 – 4 years to complete.
Getting into university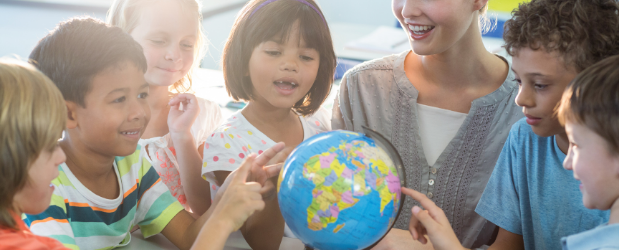 Universities will be looking for applicants with 5 GCSEs grade C/4 or above including maths and English. As well as 2/3 relevant A Levels. If you want to become a secondary school teacher this needs to include the subject you're hoping to teach.
Even without relevant qualifications from school, it's never too late to get qualified to go to university.
If you haven't got A Levels, you can go to university with an Access to HE Diploma. It's an equivalent qualification to A Level study and is widely recognised by universities across the UK. You'll still need GCSE Maths and English grade C/4 or alongside your Access to HE Diploma to support your application.
Both A Levels and Access to HE Diplomas can be studied online, from the comfort of your own home. So you're able to study at a pace that suits you around your teaching assistant job.
The main difference is instead of studying various subjects you only need to do one course. This is a much more realistic option for those who lack A Levels from their time at school.
You could take your A Levels simultaneously, but we wouldn't recommend it on top of full-time work.
Typically, online students complete their qualifications in 9/10 months. A Level students should also consider their exam, which is usually in May/June.
Once you've completed your qualification you'll be able to apply for university to carry on your training.
Getting Started
Whichever route you take to qualify, you can look forward to a fulfilling and stimulating career as a teacher. You'll work in a job that challenges you to grow professionally and personally each day, and in which you can make a true difference to a child's life.
Stonebridge Associated Colleges is one of the UK's leading online learning providers. Offering courses from GCSEs to A Levels and Access to HE Diplomas.
Each course has an experienced tutor to guide you through your studies and flexible payment options to spread the cost.
For more tips on how to prepare for your online learning journey read our blog here.
If you're ready to get back into education contact a member of our sales team or enrol online now.