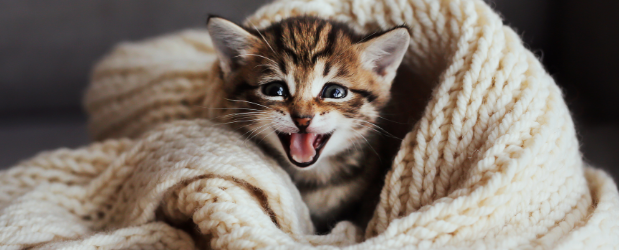 Improving animal welfare will always be a significant focus for the Animal Care industry.
There is still a considerable amount of work to carry out to improve animal welfare and ensure there is protection and rescue for animals who are experiencing abuse and neglect.
The welfare of animals refers to the quality of life that animals experience and how they are treated and the level of standards and the conditions that they live in. Animals whose welfare needs are being met can express positive behaviour, show signs of good health, and are comfortable and well-nourished. Animal carers must prevent animals suffering from any unpleasant emotional states, such as fear, distress, or pain.
The welfare of Animals in the UK is controlled by legislation and regulations. The Animal Welfare Act 2006 exists with the sole purpose of ensuring animals are given a certain standard in care and welfare, including access to veterinary treatment and disease prevention. Welfare needs also cover, shelter, correct management, nutrition, force-free handling, and humane euthanasia.
Adhering to these standards means you are providing for the needs of the animal, both mentally and physically.
So, if you are looking to get involved in animal welfare, you can do so in many ways, whether it is professionally or personally. But what careers are there in the animal welfare field and how can you pursue them?
The Five Domains of Animal Welfare
The welfare of an animal can be measured through a structure of assessment, designed through science, known as The Five Domains. This means that employment opportunities arise within these five domains. These domains are:
Diet and Nutrition – Assessing the animal's access to balanced, sufficient, varied, and clean food and water
Environment and living accommodation – assessing the comfort factors of an animal, like air, noise, odour, predictability, space, substrate, and temperature
Physical Health – assessing indicators of good health, such as the absence of disease, injury, impairment, coupled with a good level of fitness
Behaviour – assessing the provision of engaging, novel and varied environmental challenges through having access to sensory inputs activities like exploration, foraging, bonding, playing, retreating and others
Mental and emotional state – assessing how well the previous four functional domains present positive situations that should benefit the animal's mental state. Providing comfort, pleasure and vitality while reducing negative states, like boredom, fear, frustration, hunger, or pain
Why is there a need for Animal Welfare?
Dating back to centuries ago, people have kept and cared for animals for many purposes. Historically, nations have used the strength of larger animals to assist with practical tasks, like carrying and transporting objects or people.
Other animals have been farmed, for things other than just meat, such as materials and medicine.
Animals unfortunately, have been used for entertainment purposes, and have been trained as performance animals. As well as wild or exotic animals being kept in cages as pets.
These issues, in some parts of the world, are ongoing, but more and more organisations are now putting pressure on governments to change the laws regarding the welfare of animals. The rise in technology has also reduced the need to use animals for activities. As well as given way to new inventions to stop the involvement of animals in the creation and testing of products.
Modern-day Issues
As time has gone by, people have come to realise that we need to protect animals from harm and create alternative and ethical solutions for our human needs. This is mainly thanks to the animal welfare initiatives and animal rights campaigning. Whilst a lot of progress has been made, there is still quite a way to go to completely stop animal abuse and neglect.
There are many modern-day issues concerning the welfare of animals which include:
Animal experimentation or testing
Donkey exploitation for transport
The fur trade in clothing
Animal Poaching
Capturing keeping, and trading of exotic pets
Animals use in circuses
Hunting
Inhumane Pest control
Misuse of domestic pets – such as over breeding
How you can work in Animal Welfare
If animal welfare is a passion of yours, there are many ways you can turn this passion into a career. Plenty of jobs in this field aim to ensure that animals live both comfortable and enjoyable lives. There are many of these careers that are accessible without a degree level qualification.
Some of the roles available to you are detailed below.
Animal Welfare Officer
An Animal Welfare Officer's purpose is to enforce the Animal Welfare law, inspect animal premises and educate the public on ways to keep animals safe. They inspect commercial and residential properties, removing and recovering any animals that are identified as being at risk.
If any animals that are discovered require medical treatment, they would make the necessary arrangements and seek advice from a Veterinary Professional. Then, they would go onto relocating the animal to a new and loving home.
It would be the duty of an Animal Welfare Officer, to prepare evidence for animal welfare cases, should they end up in court.
Your daily tasks may include:
Investigating cruelty and neglect complaints
Inspecting animals' establishments, such as pet shops and kennels
Advising members of the public on the care of animals
Inspecting events where animals are present, such as circuses and livestock shows
Rescuing trapped or injured animals and wildlife
Working with the police, local authorities and preparing evidence for courts
Personal Skills
This is a role that is incredibly rewarding but is also psychologically and physically demanding. Some of the personal qualities you would need to be an animal welfare officer are:
A good level of physical fitness
Training and experience working with animals and understanding animal behaviour
Flexibility – you will be required to work fairly unsociable hours, including evenings, weekends, and bank holidays
Interpersonal skills – you will be required to communicate with and relate to a variety of people. Experience in the successful management of some confrontational situations is essential
The ability to work independently as well as part of a team
The ability to cope well with stressful and emotional situations
You can become an Animal Welfare Officer with an Ofqual accredited Level 3 Diploma. This qualification aims to train learners on how to inspect and license animal activity businesses.
Study Animal Welfare Online
The knowledge you would gain from a course relating to animal welfare can help you improve the welfare of animals in many roles. Especially as an animal welfare officer.
The Animal Welfare Officer Level 3 Diploma teaches you the key challenges facing animal welfare, how to identify these and help animals at risk. As well as recognising and responding to harmful animal hoarding.
Upon completion, you will be qualified to work as an animal welfare officer. What's more, this qualification includes an optional practical training day at Worcester Animal Shelter. Where you will receive hands-on training and the opportunity to apply your learning.
This qualification includes up to 370 hours of online study, guided learning hours and optional practical training. Learners can also study the course at their own pace.
Stonebridge Associated Colleges is one of the UK's leading distance learning providers. With many online courses in animal welfare that can help you achieve your goal of working in an animal-related position.
Find out more about what animal welfare courses we offer, by clicking below.