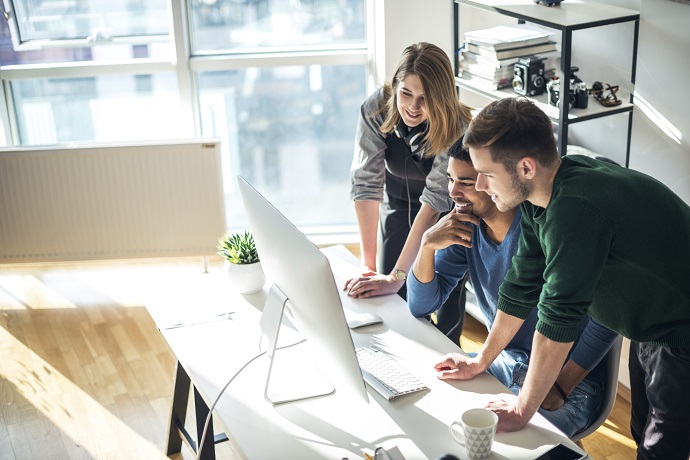 Get creative
If you want a job in a fast-growing industry, the Level 3 Certificate in Web Design and Development (RQF) is for you. This course will build the skills you need to work as a web designer or developer. Gain a qualification and grow your career.
Is web design and development right for you?
Web design is fun, exciting and continually changing. More and more companies are getting online and web designers are in demand. As a web designer you'll use design skills, and technical knowledge, to create unique websites. You could work on anything from an interactive educational resource, to online shopping sites, or company intranets. You'll also need to maintain websites and keep up-to-date with developments in the industry.
Who can take this course?
There are no entry requirements and you don't need to know any web programming. All you need is an interest in IT and a desire to learn. There will be some basic assessments in maths, IT and English levels.
What will you study?
The Level 3 Certificate in Web Design and Development course is a fully recognised qualification. It takes around 40 hours to complete and will give you 25 credits, which you could use to go on to further study.
You'll learn more about:
Web technologies
JavaScript
HTML
Internet security
Cascading Style Sheets
Find out what it takes to work in web design and development and where your career could take you.
Get qualified
You could make a real difference to a business by improving its image, or helping to increase sales.
You could work:
Freelance – be your own boss.
In-house – in charge of a company's website.
At a web design agency – working on many different projects.
You could also apply for jobs including software engineer, app developer or PHP developer.
What could you earn?
Experienced web developers that work freelance could earn £200-£600 a day.
In-house, or agency starting salaries are £20,000-£24,000 a year.
With some experience you could earn £25,000-£35,000 a year.
Lead web developers can earn £45,000 or more a year.
Is there Government funding available?
With Stonebridge you can study from home, in your own time. You can either fund your course yourself, or we can offer you funding using a 19+ Learner Loan.