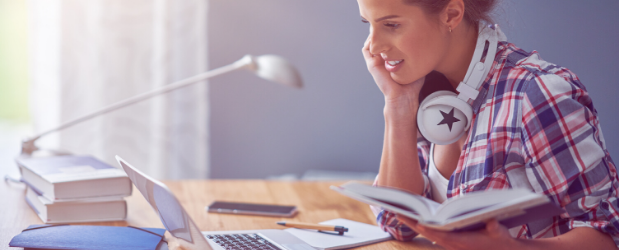 If you're considering taking A Levels, chances are you're doing so because you want to expand your knowledge and progress your career.
Whether it's to meet the minimum requirements of a job spec or because you want to work towards a qualification – like an undergraduate degree
A Levels have been the standard school leaver qualification since the 1950s and is recognised by UK and overseas employers and educators alike.
They represent a higher level of understanding in core subjects and are often a minimum requirement for job roles and university degrees.
If, however, you failed your GCSEs then you may feel incapable of progressing your education and achieving your goals.
While GCSEs are required to do A Levels in a school setting that's not necessarily the case if you choose to take A Levels via other routes.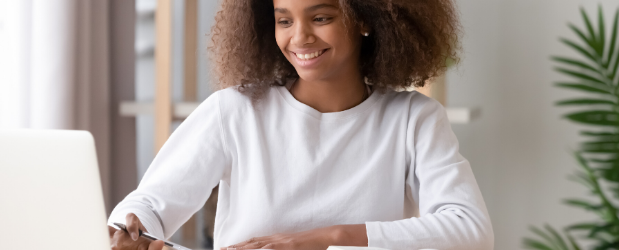 Studying A Levels through Distance Learning
Distance learning providers may not necessarily ask for GCSEs in your chosen subjects in order to study A Levels.
This gives you the freedom to study the courses that interest you, or that will help you progress towards your learning outcomes. Be that a better job or going to university.
Studying an A Level via a distance learning provider gives you the flexibility to gain your qualifications without the need to return to a traditional education setting.
The material isn't repurposed from a course intended for 16-18-year olds. The course is tailored for an adult audience and therefore the examples given will be far more relatable.
You won't be talked down to or made to feel like you're back in the classroom being scalded by teacher.
Mainly because there are no classrooms, or teachers. You are responsible for your learning so you can complete your learning at a pace that works best for you.
That means you can take the maximum 2-year allowance to get your A Level. Or you can complete it in 6 months. It's entirely up to you.
Although it's important to know that you're not going it alone. You will be assigned a tutor to support you throughout your studies.
They will mark your assignments and provide you detailed feedback, so you know what areas require improvement. They will also be available to answer any questions you have about the material or provide guidance if you're struggling with assignments.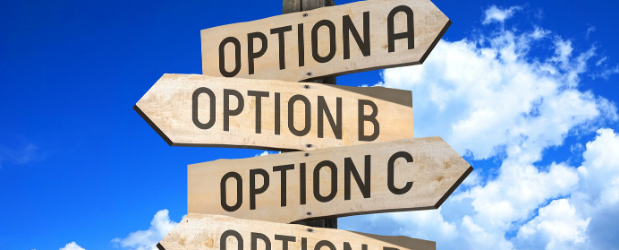 What to Study
Before you make your course selections, you need to be very clear what you want to achieve as a result.
Of course, learning is its own reward but if you're investing in an A Level course you want to be sure it'll help you.
If your plan is to go to university, check the entry requirements before you enrol. You won't want to find you've bought the wrong course.
Similarly, it is likely that you will need at least two A Levels to be accepted onto a degree course. That means the possibility of studying a minimum of two courses rather than one.
For example, if you want to go into scientific research, you will need at least one A Level in the sciences. Then another relevant subject. This could be a second science or something like maths.
The advantage is; the more qualifications you have to your name, the better. But twice the study means twice the commitment both in time and effort.
While it's possible to study two courses at once while juggling work and home life, it's a struggle.
The easier option is to study the A Levels one at a time. On average distance learning students can complete an A Level course in 9 months. That means you can have two A Levels and your university application completed inside of 18 months.
Another key consideration is that some universities will still insist on GCSEs in maths and English – and sometimes the sciences depending on what you want to study.
This could be a problem if you don't have any GCSEs at all.
One option is to study those GCSEs. Again, this is extending your timeline even further but, long term benefits are evident. The more qualifications you have the more employable you are.
There is also evidence to suggest that those with qualifications have greater lifetime earning potential than those without. So that should be a consideration.
An alternative to taking GCSEs in maths and English are the Functional Skills courses.
Functional Skills are skills-based qualifications that provide adult learners with the knowledge to confidently use English and maths in everyday life.
They were developed to equip students with a host of transferable and essential life skills, which are invaluable for day-to-day interactions and in the workplace.
Functional Skills qualifications are equivalent to GCSEs. Level 2 Functional Skills is comparable to a GCSE grade 4-9 (or C-A* in the old grading system), whilst a Level 1 offers a qualification equivalent to a GCSE grade 2-3/ E-D.
These courses can also be completed in an average of 8 weeks. So they are a viable option to study alongside your A Levels if university is your goal.
One other thing…
While many universities will still insist on A Levels – or equivalent – they are beginning to see the value of life experience.
Employment history, training courses and certifications are all considered. This is because universities see the benefit of the insight real world experience can bring. Not only to your studies but to the younger students on your course.
Make sure to speak to your chosen university's admissions department to find out what they are and are not willing to consider.
Start your Learning Today
Whatever your ambitions, studying A Levels will help you get there. They are an internationally recognised qualification that will get you into universities both in the UK and abroad.
You also have the advantage that you can tailor your courses to meet academic requirements or personal areas of interest.
If you are planning on using your A Levels to go to university, check with the universities you're applying to what the course requirements are. This is to avoid disappointment further down the road.
Whichever A Level courses you opt for, Stonebridge Associated Colleges can help you in your studies. All you need to do is get in touch with a member of the sales team or enrol online. There are flexible payment terms available to help you spread the cost.
You will also have access to a dedicated tutor who will help you through the process. Check out our blog for useful tips on how to get the most out of your study experience.
Click below to check out our A Level courses and enrol today.