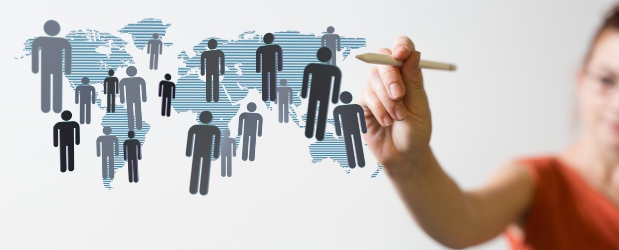 Sociology as an area of study encompasses examining human values and culture, understanding relationships, social interaction and more.
Through critical analysis and empirical investigation, sociologists seek to gain a better understanding of social order and change. They examine social behaviour from a variety of perspectives to discover how such behaviour originates, develops and manifests.
Sociology, at its heart, is the study of our social origins. It works to understand how race, class and gender play a role in society's hierarchies. It also dissects the concepts of culture and identity by analysing the idea of self, sexuality, age and ethnicity.
Sociology is a broad field of study and one which is relevant to us all.
Study in this field allows us to question who we are and our place in society.
It seeks to understand how our human experience is shaped by our identity and background and challenges the concept of the status quo.
If you have ever wondered how our perceptions of people are created or why certain social groups appear to be more successful than others, studying A Level sociology will provide the answers you're looking for.
What You'll Learn
A Level sociology will give you a grasp of key sociological concepts and build your awareness of important social issues.
You will analyse the links between health, nature, poverty and welfare. You will get to grips with how people interact and understand the importance of social structure in tackling social problems.
Perfect for individuals with an analytical and inquisitive mind, sociology A Level will challenge your idea of 'self'.
It will also give you an awareness of contemporary UK society within a globalised context by focusing on the following themes:
Culture, identity and socialisation
Social differentiation, stratification and power.
Each A Level sociology programme will differ slightly depending on its exam board. However, the most popular syllabus delivered by education providers is offered by AQA.
On AQA's A Level sociology course, you will delve into the following topics:
Education
This topic introduces you to the education system's functions and role and its relationship to society's class structures and economy. You will explore how an individual's academic achievement is influenced by their social group, age, gender and ethnicity. You will also become aware of the significance of educational policies in improving access to education and equality within the system.
Crime and Deviance
This module explains the social reasons for crime and deviance and will help you understand the concept of social control. By investigating recent crime patterns and trends, you will discover how identity and culture influence the social distribution of crime. You will also develop an understanding of the criminal justice system and the prevention techniques to reduce the prevalence of crime in society.
Culture and Identity
Throughout this module, you will examine the different aspects of culture, including popular culture, global culture and subculture. You will understand how the concepts of self and identity are socially constructed and influenced by age, ethnicity, gender, disability, sexuality, nationality and social class.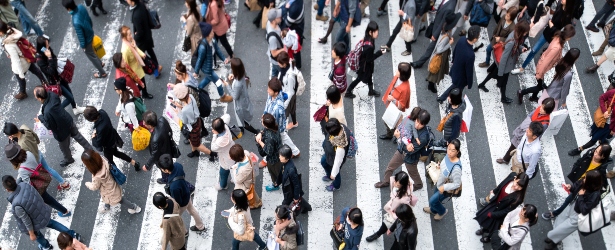 Families and Households
You will study the relationship of the family to social structures. You'll identify changing patterns in marriage, divorce, cohabitation and separation and investigate the diversity of contemporary household structures and family units. You will also explore the UK's demographic trends (e.g. birth and death rates) over the last 120 years.
Health
This topic covers everything from the social construction of health, body and disability to the unequal distribution of, and access to, healthcare in society.  You will explore the prevalence and nature of mental health issues in specific social groups and the role of medicine in our modern, globalised world.
Work, Poverty and Welfare
This module will help you get to grips with the nature and existence of poverty in modern society. You will understand the distribution of wealth between different social groups and the effects that employment and unemployment have on people's lives. You will also look at solutions to poverty and the work of welfare systems.
Beliefs in Society
You will understand the social basis for ideologies, religions and science and how these can influence social stability and change. You will investigate the significance of religion in contemporary society and examine the attitudes of specific social groups to religious organisations, movements and beliefs.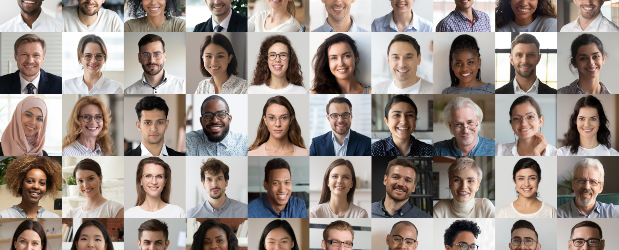 Global Development
By the end of this module, you will have a strong grasp of global development, underdevelopment and inequality. You will understand how globalisation influences the economy, politics and culture and the relationships it causes between different social groups and societies.
The Media
You will investigate the role of the media within society and how its content can shape our perception of specific communities. You will scrutinise the representation of gender, sexuality, ethnicity, disability, age and social class in the media and understand the relationship between content and audience.
Stratification and Differentiation
The course's final module will teach about the categorisation and differentiation of people by their class, gender, age and ethnicity. You will understand how society's labels impact people's chances in life and question whether people's social traits can really be measured and defined.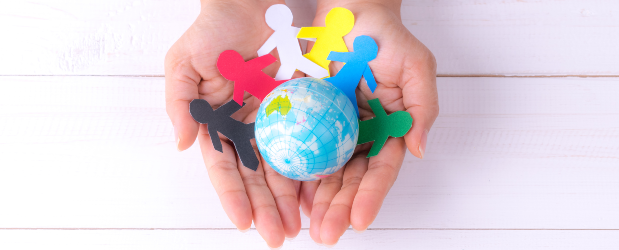 Alongside your topic-specific studies, you will develop a knowledge of the theories and research methods that underpin sociology. You will understand how research is conducted to gain an insight into society, assess the value of different types of data and consider the ethics behind sociological study.
Why Study A Level Sociology?
Studying sociology at A Level will give you an awareness of the social, political and economic issues that shape society. It will help you develop greater empathy towards communities that differ from your own and open your mind to a diverse range of ideas and beliefs.
A Level sociology will leave you with a greater appreciation of the world around you and the diversity of contemporary society.
You will be able to recognise and help find solutions to issues that specific communities and groups face and help build a fairer society for all, as a result.
Life After A Level Sociology
Along with an in-depth knowledge of society, studying A Level sociology will allow you to develop key skills for the future.
The course will teach you how to think critically and reflectively. As an essay-based subject, it will also help strengthen your communication, argument-building and analysis skills.
Such capabilities will help you to thrive in both the workplace and further study.
A Level sociology can help you find work in a variety of exciting and challenging roles:
Youth worker
Policy officer
Social research
Community development officer
Probation officer
It also sets the foundation for undergraduate study.
You could go on to study sociology further at university or study a related social science degree. These include criminology, psychology, human geography and even politics.
A sociology or related degree can create opportunities in the public and private sectors and within charities. It can also lead to work in research and teaching, where you can specialise in a certain area of sociology, advance study in the field and help others to better understand the ever-changing world we live in.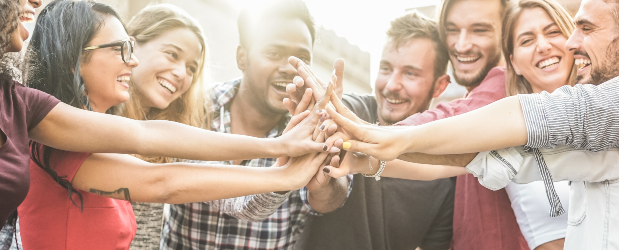 Achieving Your A Level Online
A Level qualifications are synonymous with college and sixth-form education.
However, if the thought of returning to a classroom environment doesn't appeal, there is another way to qualify.
You can choose to study your sociology A Level online, from your home.
Unlike with traditional education establishments, there are no enrolment dates for online study. That means that you can enrol on your A Level course and start learning whenever you want to.
Plus, the only timetable you have is the one you set yourself. With constant online access to your course, you can study at your own pace.
You will have the freedom to choose when and where you study. And also control how quickly you complete your qualification.
You can take 2 years to achieve your sociology A Level or complete your studies in as little as 6 months. The choice is yours!
If A Level sociology sounds like the perfect qualification for you, you can start your studies with Stonebridge today.
To enrol on your online A Level Sociology and begin solving the puzzles that society presents, click below. Alternatively, call our course advisers on 0121 392 8288 to find out more about studying your A Level via distance learning!