Studying an online course is one of the best ways of gaining qualifications while maintaining a balance between work and home life.
The flexible approach means you can study when it suits you and you can complete the course as quickly as you're able.
This means you never have to leave work early to attend an evening class. Or sacrifice time with the family.
However, online learning is a commitment both in terms of money and time. So, it's important to approach it with all the information to hand.
We address some of the most common concerns and questions.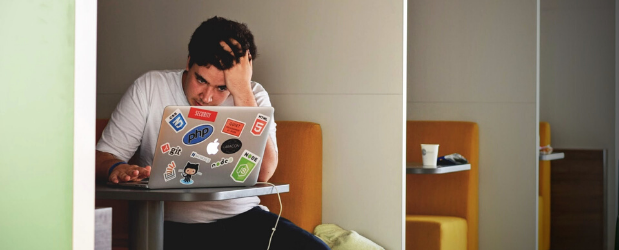 Online Courses aren't easy
There is a misconception that taking an online course is somehow easier than studying via traditional means. This is not the case.
Not least of all because the qualifications you get are the same as the ones studied at a bricks and mortar institute. Which means you need to have the same learning outcomes.
You can only get the same learning outcomes if you cover the same key learning points and have the same or similar method of grading the work.
Equally you still need to turn in assignments or sit online exams. Neither of which you can get a passing grade for if you don't do the work.
If anything, online courses can be harder because you don't have a teacher driving the learning. Online learning requires a lot of self-discipline as you are both teacher and student.
You set the timetable, you decide how long you're going to study for, how frequently and how much you'll procrastinate.
Structuring your studies so you can get the work done while still having a life is the best way of achieving academic success.
Effective Time Management is Key
While the flexibility can be a real boon to anyone with a busy life, it can also trip you up.
Knowing you have up to two years to complete a course makes it far more likely for study to drift.
Procrastination is a slippery slope and once you start to fall behind it is very difficult to get back on track. Inevitably this leads to corner cutting and rushing assignments without which will negatively impact on your mark.
That's why, once you've enrolled on to a course you work out the following:
When do you want to complete the course by?
How many assignments do you need to turn in between now and then?
What existing commitments that are already in the diary that can't be moved.
i.e. birthdays, Christmas, holidays, date nights etc.
From there you can plot out when you can fit in enough study sessions to comfortably complete your assignments. Without that level of planning and structure you will find it hard to complete the course in good time.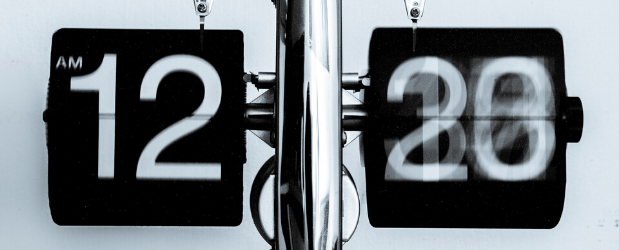 More people pass online courses
While online courses can be harder, the evidence suggests that more people pass online courses than traditional.
This is partly because of how the information is communicated. Online courses aren't a series of lessons that require 100% attendance in order to get all the information.
Instead you can read and reread the course content until it sticks. You also get a dedicated tutor who will provide detailed feedback on your assignments. This makes it much easier to see where you're going wrong and improve.
Research suggests that learners studying an online course retain five times more information than those in a traditional setting.
The reasons behind this are simple. The first is there are fewer distractions. In a classroom setting there are more distractions. Even with the lure of Disney+, it is easier to concentrate on your studies at home.
But the fact that you can take the learning at your own pace is a big advantage. You can consume the course content without the anxiety of missing anything allows you to retain far more information.
There's more Choice
If you decide to return to education, you may find that online educators offer more choice than traditional schools and colleges.
This is partly down to the considerations taken by a bricks and mortar institute when they decide what courses to offer.
For a course to be viable they need to know how much the course will cost to run and how many students will enrol. If the course is too expensive or the uptake is too low, then it will get cancelled.
Online colleges however don't have the same operating costs associated with their course. There are no classrooms to maintain or large amounts of staff to pay.
This means online course providers can invest in a far greater range of courses and run them indefinitely.
You have the benefit of choosing from dozens of different courses to meet your professional and personal ambitions.
The other advantage of online courses is they often have the involvement of universities in terms of what it covers. Especially for the Access to Higher Education Diplomas.
This is to ensure that the material is most relevant to the degree they give you the foundation for.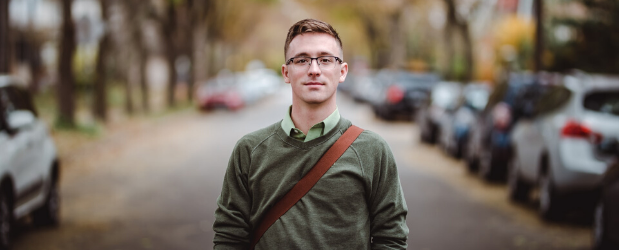 Is Online Education Right for You?
Everyone should feel like they have the capacity for learning and online educators makes learning accessible to all. Because all the material and the assignments are online, anyone can enrol and gain qualifications.
The most important question is can you commit to completing the course? In most cases courses are paid so it's also a commitment of your money as well as your time. Therefore, you should only enrol if you're certain you can see it through to completion.
However, you're not alone. You will have the support of your personal tutor to help you. They are on hand to answer questions and they will feedback on your work too.
There is also an administrative team that can help you with any issues you may have regarding finances.
Stonebridge Associated Colleges is a leading online learning provider, offering a wide range of courses from A Levels to Access to HE Diplomas.
If you want to learn something new or start a journey towards an exciting new career, we can help.
Simply get in touch with a member of the sales team or enrol online.
To view our range of fully accredited Access to Higher Education Diploma courses click the link below.