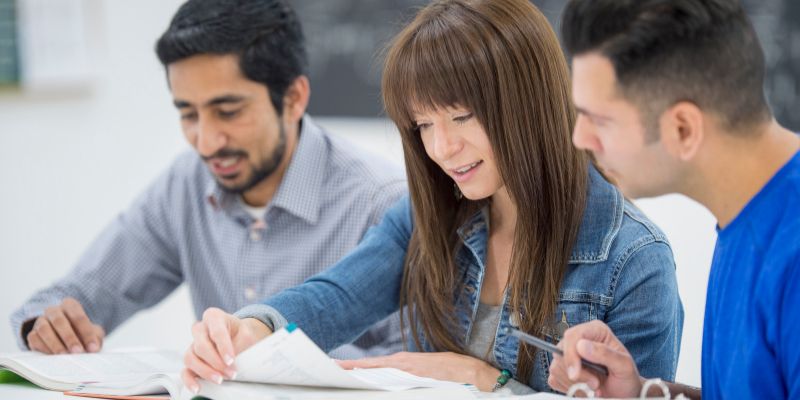 If you're wondering 'What courses can I do with my A Levels?' you're not alone. Many aspiring university students have this thought.
Different university degrees will require you to have studied various topics as preparation for learning your chosen subject at the higher level. This is to ensure you have the foundation knowledge and skills to comprehend the course content. They may also want to make sure it's a subject you'll enjoy learning and a career path you actually want to pursue.
However, not every university will be the same as each sets its own entry requirements. This is why it's incredibly important to take a moment to think ahead before enrolling on A Level courses. While it's great to study A Level courses in subjects you find interesting, if they won't help you access your ideal career, you will have to spend even more time in education at a later date to get the qualifications you need.
To help, we've listed the A Level courses that are asked for in popular degree courses, or to access desirable careers.
What A Level Courses To Choose For A Doctor?
To study a medical degree, you need to take an A Level Chemistry course. Outside of this, you may be asked for different A Levels depending on the university, some may want to see Biology in addition to other complementary subjects. It makes sense that sciences will be desirable for medicine degrees, but having A Level Maths would also help you stand out against other applicants.
Medicine degrees are highly competitive, so it's best to get the highest grades possible to have a chance of securing a place.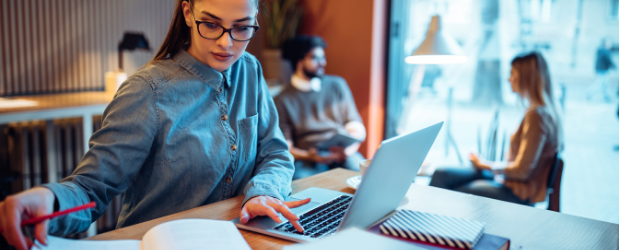 What A Level Courses To Choose For A Barrister?
Naturally, a Law A Level is excellent preparation for Law at degree level and as insight into a career as a Barrister. Although, studying Law at university is generally an option for people with most A Levels.
Some universities may want you to have A Level English as it helps with the amount of written work that is involved in your degree, but this isn't essential. This a great path for many people wanting a challenging career that pays exceptionally well.
What A Level Grade Needed To Enter Nursing Course?
No matter which type of nursing degree you want to study, each will typically request at least one science, A Level Biology being the most favoured.
Since it's a caring role that utilises people skills, social science A Levels like Sociology A Level courses can go in your favour. As would other courses like A Level Psychology, especially if you want to become a Mental Health Nurse. The grades you need again will depend on the university you're applying to.
What A Levels Do You Need To Study History?
While an A Level in History would no doubt be beneficial, you can often study History at university without this qualification. A Levels in Economics, Politics, English Literature, Sociology among others will all be beneficial to this line of study.
With a History Degree, you could take your passion for exploring the past into many fascinating careers. History graduates are valued employees in an array of organisations including museums, libraries and heritage organisations.
You could become an Academic Researcher, Museum or Gallery Curator or even an Archaeologist.
What A Levels Do You Need For Veterinary Science?
To study Veterinary Science at university, like Medicine Degrees, you will need to have an A Level in Chemistry. This is essential wherever you choose to study, though you may be asked for Biology in most cases too.
Physics and A Level Maths courses are also highly desirable and would help keep all veterinary courses open to you.
What A Level Courses Are Good For Dentistry?
Like Medicine, Dentistry Degrees are competitive so the entry requirements are often quite high. You will need A Level Biology and Chemistry for most Dentistry Degrees, however, a large number of them will also want to see A Level Maths courses as well as Physics.
You don't need to have all of these A Level qualifications to be accepted, but be aware that not as many Dentistry Degrees will be available to you without them. Again, getting the highest marks in these qualifications will also help you stand out from the crowd.
What A Level Courses To Take To Do Banking?
If you want to become a Bank Manager or work in banking in any other capacity, it is possible to start in an entry-level position and work your way up the ladder. Though, if you'd like to enter at a higher level and advance through the ranks more quickly, studying a degree relevant to banking will definitely go in your favour.
Degrees that would be useful for a higher-level career in banking include:
There aren't any set A Level requirements for any of these degrees, though Business A Levels, Economics, Maths and Statistics would all be preferable.
What A Levels Needed For Nutrition Courses?
An increasingly popular degree choice, especially in light of the realisation of the health benefits plant-based and other dietary changes can offer. Nutrition Degrees can lead you into a host of valuable high-paying careers such as a Nutritionist, Dietitian, Food Technologist or even a Health and Wellness Manager.
To get onto a Nutrition Degree, you typically need three A Levels. These tend to include Chemistry and Biology A Levels, though other A Level courses in Physics and Psychology can also be helpful.
Study A Levels Online With Stonebridge
If you're looking at studying A Levels to get into university, Stonebridge Associated Colleges can help you take the next step. Our online A Levels are flexible alternatives to those that are traditionally studied in a classroom over a set period.
Rather than spending two years in a classroom, you can work towards obtaining your A Level qualifications from the comfort of your own home. This way, you can log onto the student portal and complete the coursework at a time that suits you. With this flexibility, it's possible to finish your online A Level within 6-12 months.
This makes it far easier for a broader range of people to get the qualifications they need for university. So if you haven't yet studied A Levels, need to re-take your A Levels or study different ones to meet university entry requirements, you can do so quicker than otherwise possible.
Get Started Today
Find out more about which A Levels will help you achieve your academic goals by talking to our Course Executives. They can help you determine the best A Levels to study to access certain degree courses, so you can be confident in the next steps you need to take.
They can also recommend any other Level 3 qualifications you can take in place of A Levels, such as Access to Higher Education Diplomas. Call them on 0121 392 8288, contact them online or click to view our range of online A Level courses below.