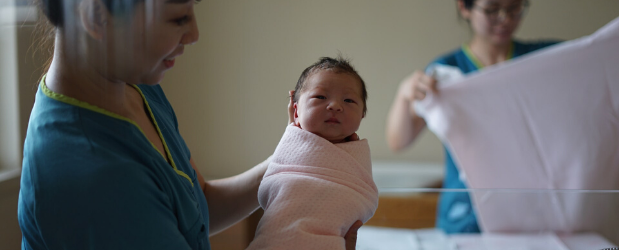 Midwives perform a vital role in our hospitals and communities. Not only do they help to deliver babies, but they provide support and guidance to expectant and new mums.
They help the family through those first tricky weeks and are on hand to answer questions day or night. They are, for want of a better word, indispensable.
Of course, the role isn't without challenges and sacrifices, but every day is an opportunity to literally change lives.
Becoming a midwife isn't without hard work. In order become qualified you will need a degree in midwifery approved by the Nursing & Midwifery Council.
It's reasonable to assume that all mainstream university degrees are suitably approved but always check before you enrol.
As of August 2019, the UK was short 2,500 midwives across the country. So now is an ideal time to train as you are, more or less, guaranteed a job when you graduate.
However, if you don't have the minimum qualifications needed to get in, becoming a midwife may feel like an impossible dream. The good news is you have options.
How do I get the grades?
First of all, you need to make sure you meet the other minimum requirements in order to get on to your course.
While some universities may accept you on to the course without GCSE Maths, for example, but not many. And there are usually special conditions attached such as a minimum of 2 years' experience in a health care setting.
The standard list of minimum requirements is below for your convenience:
Demonstrate evidence of literacy and numeracy
Complete a health questionnaire and identify any special needs related to a disability
Declare any past criminal convictions
Allow the university to check whether you have a police record. You will not automatically be barred if you have a criminal conviction or caution. The university will consider the circumstances and will treat any information in the strictest of confidence.
Required qualifications in England, Northern Ireland and Wales include:

Five GCSEs including English, maths and a science (usually biology or human biology)
Two A-levels or equivalent.

In Scotland, one of the following is required:

3-5 SQA Highers plus 2 standard grades/National 5's – this should include English and maths
Completion of a relevant HNC/HND including English plus maths at Standard Grade/National 5 level
Completion of an appropriate Scottish Wider Access Programme (SWAP). Access to Nursing and SWAP programmes have been specifically developed for adults who have no or few qualifications and have been out of education for some time.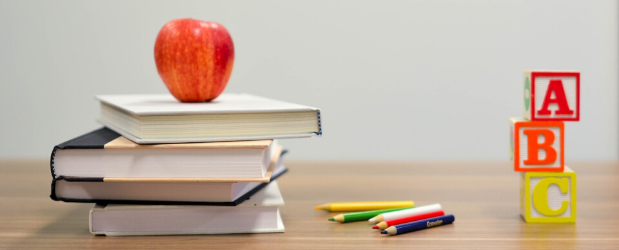 Assuming you meet all the requirements barring the A Levels you have two options:
A Levels
You can choose to take or re/take your A Levels. You will need at least 2 A Levels, one of which must be a science. Although in the interests of giving you the best start, biology is the obvious choice.
Chemistry and a social science such as psychology are good complementary qualifications too.
Distance learning will allow you to study the courses at a pace that works for you, although many students find they can complete an A Level inside of a year.
Depending on the number you take you should be qualified inside of 2 years, time and circumstances permitting.
Bear in mind that A Levels are graded, and universities tend to set a grade threshold as part of the entry requirements.
Therefore, while A Levels offer breadth of subjects, and are universally recognised, if you don't get the grades, you're stuck.
Access to HE Diploma
The Access to Higher Education Diploma is a qualification which prepares students specifically for study as an undergraduate level.
The content of the diploma focuses specifically around the degree you want to study. In this case midwifery. This provides you with the foundation you need to build your knowledge and skills.
A Levels undoubtedly provide a broad range of knowledge but, inevitably some of it will be irrelevant to your studies. And arguably your chosen profession.
An Access to Higher Education Diploma in Midwifery will specifically cover what you need to go on to train.
You will cover cell biology, human nutrition, the digestive system, growth and development, the human musculo-skeletal system and approaches to health.
Other areas of study include human disease and prevention, the brain and the nervous system.
You will also get an introduction to psychology, social factors in health care, inequalities in health and illness, poverty and health and equality and diversity within health care.
The course also covers the vital subject of the role of the midwife in intrapartum care and postnatal care.
By the time you have completed the course will be ready to take the next step on your journey to becoming a midwife.
It's worth noting that while most universities accept Access to HE diplomas, a tiny minority don't. If you choose to go down the Access to HE Diploma route, check with your preferred university before you enrol.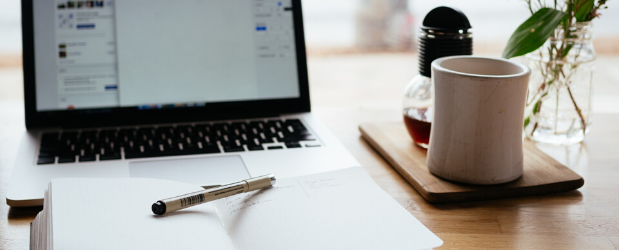 Distance Learning
Assuming you meet all other requirements, all you need to do is choose which pathway is right for you.
The good news you can study both A Levels and Access to HE Diplomas through distance learning institutes.
That means no classes or timetables.
You just enrol and start your learning at a pace you're comfortable with. Although it's important to be realistic. Undoubtedly you want to get on to your degree course as soon as possible. But rushing through your A Levels or Diploma won't help.
While some students can gain a diploma in 6 months, that's an exceptionally fast pace and it's not something we would recommend. Nine months to a year is far more realistic and gives you the opportunity to have a life.
Remember, a healthy, balanced approach to study is just as important as doing the studying itself.
Set your expectations accordingly. Work out a study schedule that you know you can stick to and that fits around your life.
Factor in holidays, birthdays, date nights and all the other things it's important to keep in your life while you study.
The object of the exercise isn't to blitz through the work. It's to learn and go into higher education both knowledgeable and prepared for what comes next.
Distance learning gives you the flexibility and freedom to approach your studies in just that manner. You won't have a teacher rushing you through the material because you have an exam in X weeks.
You study the unit until you're ready to move on to the next.
The investment will bear fruit. Research suggests the distance learners retain 5 times more information than those in a bricks and mortar institute. That's got to be worth the investment.
Start your Studies Today
Once you've decided on your pathway to higher education, all you need to do is enrol.
Get in touch with our sales team or sign up today online. There are flexible payment terms available to help you spread the cost.
You will also have access to a dedicated tutor who will help you through the process. Check out our blog for useful tips on how to get the most out of your study experience.
Click below to sign up to Stonebridge Associated College's leading Access to Higher Education Diploma in Midwifery, to give you the foundation you need to go on to achieve at university.