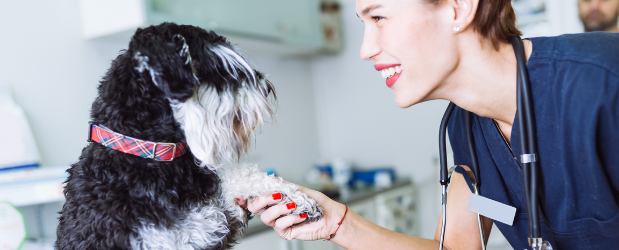 A career in veterinary nursing puts you on the front line of animal care. You will play a pivotal role in nursing animals back to good health. But to become a Veterinary Nurse takes a combination of soft skills, training, commitment and the right kind of mindset.
As with many careers, you must be an effective communicator to deal with pet owners, vets and support staff. A strong attention to detail is essential to administer medication and monitor vital signs. Plus, you need to be competent working on your own or as part of a team when required.
But aside from these general skills, there are others you need to possess to be a successful Veterinary Nurse. It's a job that's a world away from the regular 9-5 and as such the responsibilities and working environment differ greatly.
To give you some extra insight, we've detailed more about what to expect from the role below. Plus, the various ways you can get qualified and gain work experience, so you know the next steps to take.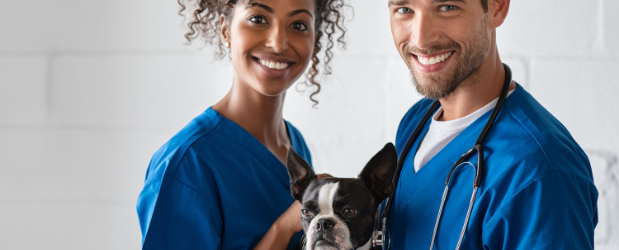 Is Veterinary Nursing right for me?
Veterinary Nursing is a career that requires study and training before you can assume the role to ensure you are capable of delivering the best possible care. As such, you want to be sure about the career choice you're making before you start working towards it.
It has to be said that it's not a role suited to everyone. Yes, you get to work with animals, but there'll be plenty of occasions where you're faced with emotional challenges.
Unfortunately, it won't always be a positive outcome for your patients. And in these situations, you'll have to be prepared to euthanise animals to relieve them of their suffering. A large part of this is helping the animal caregivers come to terms with this outcome and their loss.
You may also encounter cases of abuse and neglect, which can be equally difficult to work with. In cases like these, you may be required to seek help from relevant animal services. Or you may need to educate caregivers on how to provide proper care for their animals.
As well as being emotionally challenging, being a Veterinary Nurse requires a certain level of physical ability. As a senior employee within the clinic, your skills and assistance will be in demand. A high percentage of your time is spent dealing with animal caregivers and owners. So, you need to be comfortable working alongside both animals and humans in a physical role. Plus, have the ability to remain strong and professional and be an excellent communicater in difficult situations.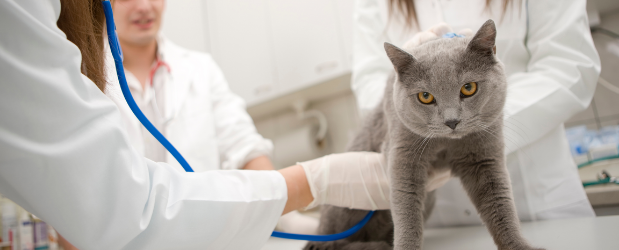 Ways to Become a Veterinary Nurse
If you're ready to get started on your route into Veterinary Nursing, you have two options you can take. You can either study a university course or go through vocational training depending on how you prefer to learn. But either option requires completing a course approved by the Royal College of Veterinary Surgeons (RCVS). Which also has to include a full-time period of practical nursing training in approved facilities.
Vocational Training
This more hands-on route is the fastest way into the role. It requires you to study a Level 3 Diploma in Veterinary Nursing. But you have the choice to complete it full-time or as an advanced apprenticeship alongside employment in a veterinary practice. A number of employers of trainee Vet Nurses on apprenticeships offer to pay for their fees as part of the role.
Should you choose to study your diploma full-time, you'll gain your practical experience from separate employment or a work placement. Which still allows you to combine classroom and workplace education, perfect for the practical learner.
To enrol onto a Level 3 Diploma you typically need 4/5 GCSEs above grade C/4. These must include English, Maths and a Science, you'll also need to have relevant work experience.
View RCVS accredited colleges here, or apply for student/apprentice nurse employment within an approved training practice.
University
A longer route that involves more academic learning before practical training is through university. With degrees, such as a BA (Hons) in Veterinary Nursing, typically lasting 3-4 years.
This is because they take more time exploring the theory behind the veterinary practice. However, you'll still get the same level of work experience through approved training practices before you qualify.
This option is often best suited to those who like to learn a subject back to front before working. So you can focus on gaining all the knowledge you need before applying it within real-life veterinary environments.
Degrees also open doors to other career paths, since you can study postgraduate courses in specialist areas like animal physiotherapy.
GCE, A Level or alternate Level 3 qualifications are required for university, as well as GCSEs. Plus, you'll need evidence of practical work experience in a veterinary setting. Every university has its own entry requirements though, so it's always best to check what these are beforehand.
There are numerous RCVS-accredited degrees in veterinary nursing available to study.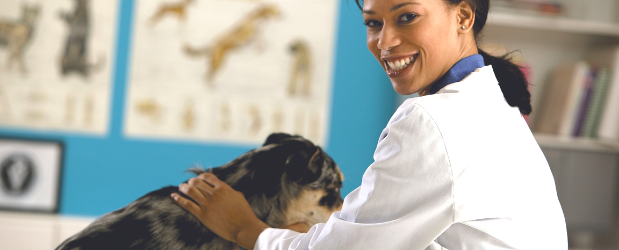 The Work Experience Needed
Both vocational courses and university degrees require relevant work experience to be accepted. But this can be gained within animal-related environments like catteries, kennels or rehoming centres, as well as veterinary practices. This helps aspiring Veterinary Nurses since competition for work experience can be fierce.
When you're ready to take on your official workplace training, you'll need to be enrolled with the RCVS. This enables you to legally perform the procedures that are included within your training. Once your training is complete and you're officially qualified, you can register with the RCVS as a Registered Veterinary Nurse (RVN).
Get Started With An Online Course
If you're considering a veterinary career, there are many online courses that allow you to explore the field.
For instance, a Veterinary Nursing Assistant Level 2 Diploma is a great way to start building your knowledge. You can learn about Veterinary Nursing in more detail and see if it's a role you'd like to pursue.
Though it teaches you to become a Veterinary Nurse Assistant, you'll learn about Veterinary Practises and the roles within them. Plus, other essential information on animal welfare, health, hygiene, cleaning and disinfection, the terminology used in clinics and more.
Once completed, you'll be equipped to assume a Veterinary Nursing Assistant role. As well as have a much clearer picture of what it means to become a Registered Veterinary Nurse.
As this course requires students to find their own practical placement at Veterinary practise, you'll also get the hands-on experience needed for vocational training or university. So, you can study the online component at home, then organise your practical training for a time that suits.
Stonebridge Associated Colleges is the leading UK distance learning provider. Find out more about our veterinary courses by clicking the link to our Veterinary Nursing Assistant Level 2 Diploma below.