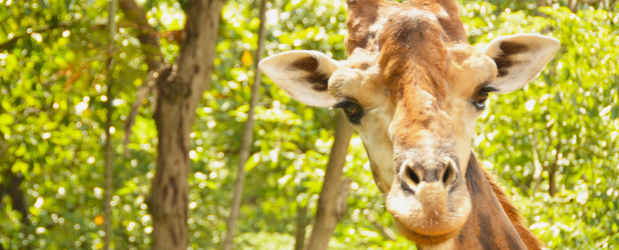 From animal lovers to conservationists, zoology attracts all kinds of people with a passion for the natural world. Made up of elements of biology, psychology, and environmental science, a job in zoology teaches you how to care for and sustain the lives of animals.
Whether your interests lie in fieldwork in remote and exotic locations or spending your time in laboratories, zoology has a wide variety of specialisms for you to follow. This could be anything from aiming to understand evolution and extinction to working directly with wildlife in conservation facilities.
Despite the name, zoology qualifies you to do more than just work within a zoo environment. The knowledge of science, research, data, analysis, and behavioural skills, you'll be equipped with can make you very attractive as an employee. To a wide range of organisations including charities, government agencies, universities, research centres or conservation facilities.
As climate change, denaturalisation, and urbanisation increases, so does the demand for nature-focused specialists. Ecology and conservation are important and can have a positive impact on animals and wildlife all around the world. Whether you're protecting animals from natural and manmade threats, researching cures, preventing disease, or fighting extinction. A job in zoology will give you a strong feel-good factor that so many people don't get from a standard job.
What is a Good Job in Zoology?
Zoology equips you with the skillset required for a wide range of careers, giving you the chance to make a difference in the world. Regardless of the obvious career options within a zoo, your in-depth knowledge of animal science and lab and fieldwork enables you with the skills required for a variety of career paths.
Zoologist
Zoologists main role is to conduct field and laboratory research, gathering data and information about animals. This could be in the natural habitat or conservation facilities. They help to identify, record and monitor animal species. And then produce detailed technical reports describing their findings.
Zoologists work in a wide range of areas, including disease and pest control, conserving endangered habitats and species, animal welfare and education. They can also work with governments to form new policies and regulations and improving agricultural crops and livestock.
Zoologists usually specialise in a particular area. Perhaps herpetology (reptiles), entomology (insects), parasitology (parasites) or paleozoology (fossil remains). Job responsibilities depend on the specific job, but could include:
Studying animals in their natural environment or conservation facilities
Carrying out field or laboratory research
Identifying, recording, and monitoring animal species
Gathering information and interpreting it
Studying complex procedures, such as computerised molecular and cellular analysis
Producing detailed technical reports
Giving presentations and publishing information in journals and books
Supervising technicians
Zookeeper
Being a zookeeper is for a popular career for people who want to work with wild, endangered, or exotic animals. It is also a career for people who are passionate about conservation and reversing the devastating effects of climate change, deforestation, and poaching.
Proving your enthusiasm for animal welfare is essential to get you noticed through the recruitment process. Knowledge within zoology will differentiate yourself when aiming to get a role within a zoo.
Zookeepers look after animals in zoos, safari parks, aquariums and sometimes in the wild. They work with all types of animals. Tasks include:
Preparing food and feeding animals
Providing fresh bedding and water
Ordering feed and bedding
Cleaning enclosures
Checking for signs of distress, disease, or injury in animals
Helping to care for sick animals under the direction of a Vet
Checking enclosures for signs of wear or damage
Monitoring accommodation conditions, such as temperature and humidity
Keeping daily healthcare records
Answering visitors' questions and sometimes giving educational talks
Ecologist
An ecologist examines the way that ecosystems create natural relationships. Such as the way animals, plants and humans interact with each other. Looking at how animals and plants inhabit particular environments and spotting behavioural patterns.
With research, ecologists are able to describe the professed impacts of human activities and how they affect the ecosystem. Like deforestation or construction work.
Typical daily activities include conducting experiments and undertaking fieldwork. They are often expected to produce computer models on their research to predict anything from denaturalisation to declining animal populations or changing migratory patterns.
Conservationist
Conservationists work to protect animals, wildlife, and the habitats that they live in. With so many threats to the world's ecosystem, there is plenty of opportunity for employment within conservation.
There are many areas of conservation to align with your interests. Each area has its own targets and duties and will depend on where you work in the world. Roles vary from wildlife observation and research to educational activities raising awareness of conservation efforts.
How to Improve your Employment Prospects for a Job in Zoology
As a diverse career that many people are passionate about, employment within zoology is highly competitive. So, it is essential to make your application as strong as possible. There are many ways to prove your dedication to zoology.
Gain Experience for a Job in Zoology
By investing your time into improving your knowledge of zoology, you are turning your efforts towards the cause. Combining your current skillset with any new knowledge gained, potential employers will clearly see your passion for zoology. Gaining experience will help you become comfortable working in zoology.
The best way to gain experience within zoology is to volunteer with organisations you could see yourself being employed by. Having hands-on experience with the organisation you'd like to be employed by will make you a natural fit when a position opens up.
Study Zoology
By studying an online course, you are upskilling in areas that will kickstart your journey to your desired career.
The Zoology Diploma explores populations of different animals, their behaviours, anatomy, physiology, distribution, and classification. Improving your knowledge on what different species need to ensure their wellbeing.
Your studies will deepen your understanding of zoology and enable you to seek employment in many of the related careers.
Every animal course is designed in deliberation with employers and industry experts, giving you the knowledge and skillset, you require to succeed in your career with animals.
If you are looking to kickstart your career in Animal care, Stonebridge Associated Colleges can help you find a topic that piques your interest.
There is an array of courses to choose from. From entirely online, to offering practical training. Courses are offered with flexible payment options and tutors on hand to support your learning.