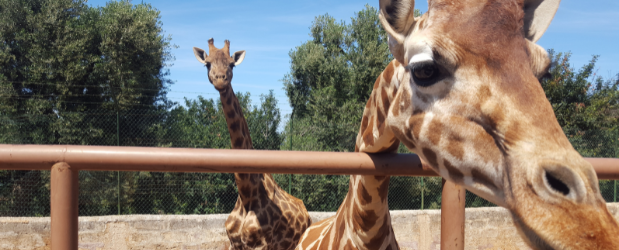 The term animal care covers a lot of roles from rehoming dogs to dog-walking. Whichever path you choose you can expect it to be challenging yet highly rewarding. Especially if animal welfare is a passion of yours.
It can be difficult to identify which career path is right for you. While animal protection and rehabilitation can offer a profound sense of fulfilment, it can bring with it some emotionally difficult days, due to the nature of the animals that you would be working with.
Equally, a role in Small Animal Hydrotherapy can be both fun and rewarding but can be physically taxing. All these things need to be considered before you commit to a career path and a learning programme.
Thorough research – as well as a degree of soul searching – will help you find the right area of animal care for you.
Moreover, you need to know which regulated qualifications you need to work in your chosen field. Whether your desired path is Aquatic or African animals, there is an online course to help you kick-start your new career.
Areas of Animal Care
You may already have a rough idea of where you see your career in animal care going. But in case you're unsure, research can help you choose a sector of animal care that matches your interest.
Wildlife or Animal Conservation
Wildlife or Animal Conservation includes the protection of animals and habitats, mainly from the human population. Ecosystems should be balanced and stable, to promote survival of life. A Conservationists role, in the UK for example, can range from the reintroduction of red squirrels to the protection of habitats and environments for where they roam.
Animal charities such as the Royal Society for the Protection of Birds (RSPB) are actively buying up areas of land to create wildlife refuges for birds and to protect wooded areas from commercial development.
Non-Profit and Charities
Non-profit organisations are the go-to for many when we talk about animal care and protection. From the RSPCA to Cat Protection and the Wildlife trust, they operate in almost every facet of animal care and welfare. Listed below are popular roles that exist within Animal Care Organizations and Charities.
Animal welfare
Animal organisations or charities such as PETA, Battersea Dogs Home and Born Free educate the public on animal welfare and provide animals with shelter and protection from cruelty.
Wildlife Conservation
Wildlife sanctuaries such as The Wildlife Trust and the World Wildlife Foundation (WWF) offer protection and funding to support a wide range of wildlife.
Zoos and Aquariums
Most Zoos provide animal conservation programs, rehabilitation centres and aim to protect, preserve, and release animals back into the wild.
Wildlife Reserves
The refurbishment or reclamation of land to preserve and protect nature allowing species of flora and fauna to thrive undisturbed.
Veterinary Practice
Public healthcare and welfare services, principally provide treatment for farm animals and household pets.
Roles in Animal Care
There are as many roles within animal care and welfare as there are types of organisation. There are more popular, obvious careers, but some are specialist or uncommon and rare.
Dog Grooming
Overall health of dogs includes cleanliness and grooming. Dog groomers clean and trim coats, but also clip claws and clean teeth and ears.
They also make observations about the animal's overall health report back to the pet carer. They also provide the carer, with information on how to maintain their dog's health and hygiene.
A lot of Dog groomers are self-employed or run their own business. It is a flexible role, but a lot of knowledge is required to work as a dog groomer professionally.
Studying a dog grooming course enables you to gain the relevant skillset for different breeds of dogs. You'll also learn different style of cuts for different coats and different techniques and treatments. You'll also be educated on health and safety legislation related to dog grooming and animal welfare.
Study a Dog Grooming and Salon Management Diploma is a great place to kickstart your career.
Zookeeping
Zookeeping is the main go-to for people who want a career with rare, endangered or exotic animals. It's also a career for people passionate about conservation and reversing the devastating effects of poaching and deforestation.
It's a competitive field so you need to give yourself the best possible chance of getting a role within a zoo. Proving your enthusiasm for animal and wildlife conservation is all but essential to get your noticed during the recruitment process.
Many wild animals within a zoo require specialist care. This requires a specific skillset. The Level 3 Diploma in Zookeeping will build your skillset and knowledge base.
This course teaches you skills in animal welfare and care and about the importance if the zoo's role in animal conservation. As well as providing you with 1 week's placement in Blackpool Zoo. Giving you an insight into your future career.
Additional volunteer work will help you to apply your learning and give you needed experience, which can further enhance your application.
Animal Welfare Officer
Animal welfare is a largely on-going issue, in the UK and abroad. Animals require correct treatment, nutrition, hygiene and high level of care to live a happy and healthy life.
A career in animal welfare requires you to have the knowledge to identify animals at risk. Responding to this risk, and taking appropriate action to ensure they are safe, and their welfare is cared for will be the core of your role.
The Animal Welfare Officer Level 3 Diploma gives you the foundations for this career. Providing you with training to apply for roles as an Animal Welfare Officer, where you are tasked to support your local animal community by inspecting and licensing animal activity and animal businesses. You will also come to understand the issues that negatively impact the lives of these animals, and how to correct it.
Once qualified, you can apply for roles that allows you to stand up against animal abuse and neglect.
Wildlife Conservationist
Working as an animal and wildlife conservationist, the main aim is to provide protection. Anything from plants to animals and the habitats that they live in. A variety of elements can cause destruction, with this in mind, there are plenty of roles to coincide with your area of interest.
Each role that is available within Wildlife conservation, has its own targets and duty. Available in a wide range of geographies.
Roles vary from wildlife observation and research to educational activities promoting awareness. If you enjoy having something different to do each day, conservation is for you.
A few careers in conservation don't require subject-specific qualifications. But others will expect you to have completed degree level study. Courses related to conservation will help you built the skillset and knowledge required.
Kennel and Cattery
Kennel and Cattery Manager
Managers are entirely responsible for the daily operation of kennels and catteries, including the care of the animals who board there. Daily duties involve developing and enforcing policies and procedures, hiring and supervising other kennel workers.
Kennel Worker
Sometimes referred to as an assistant. Providing a safe environment in boarding settings, breeding kennels or catteries. Day to day life in the role would include enrichment for the animals, feeding, cleaning and record keeping.
Kennel and Cattery Management Level 3 Diploma would be a perfecting steppingstone to your career.
Start your Learning in Animal Care
The amount of options in animal care is huge. Taking the time to find the right career, and the right course for you will help you move forward in your new career.
Every animal course is designed in deliberation with employers and industry experts, giving you the knowledge and skills, you need to succeed in animal care and welfare.
If you are looking to kickstart your career into Animal care, Stonebridge Associated Colleges can help you find a topic that piques your interest.
There is an array of courses to choose from. From entirely online, to those offering practical training. Courses are offered with flexible payment options and tutors on-hand to support your learning.
As one of the UK's leading online learning providers, there is a huge selection of Animal Care courses to choose from. Click the link below to view our animal course or check out our blog to learn more about distance learning.