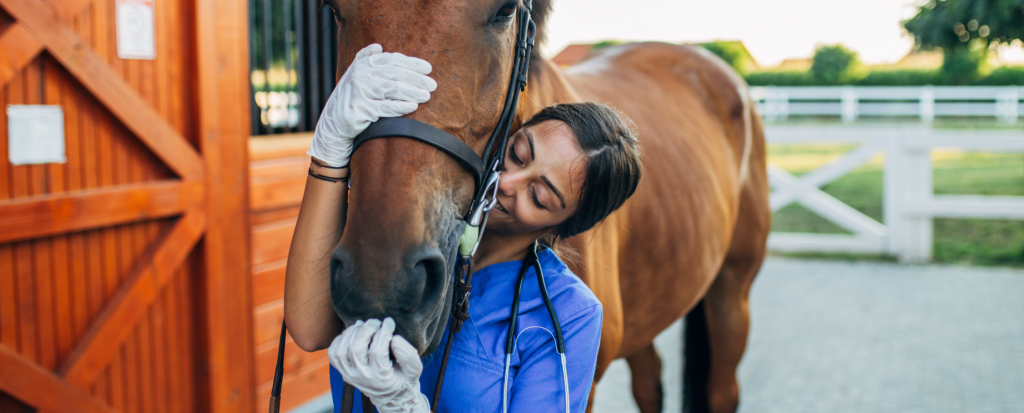 There are many opportunities for those considering careers dealing with animals. Whether that's working in conservation, rehabilitation or care. And no matter what your previous experience or qualifications are, it's never too late to get started.
Some careers may require degree-level learning. However, that isn't always the case. There are a range of other options for those who wish to get into animal-related roles without attending university.
You'll still need to show employers that you have the relevant training for the role. This can be done through accredited courses and RQF regulated qualifications.
However, the time it takes to get qualified will be much quicker. Allowing you to realise your ambitions of working with animals a lot sooner.
What's more, if you ever change your mind and decide you do want to attend university, you can. The following qualifications can give you the knowledge you need to build on further at university and beyond.
Zookeeping
Zookeeping is one of the most popular careers for those who want to work with animals.
Therefore, you need to demonstrate that you have the right skill set to stand out from the crowd. Letting employers know you're genuinely passionate about animal and wildlife conservation.
A lot of wild animals within zoos need specialist care. Therefore, you need to know these requirements. The Level 3 Diploma in Zookeeping ensures you have the necessary skills.
Throughout the course, you'll learn about animal management, disease prevention and animal welfare. As well as learning about the conservation efforts of most zoos and how they partake in breeding programmes.
Zookeeping is physically demanding. So you'll need to be in good physical condition. Despite the demanding nature of the role it allows you to work with the most amazing species in the world.
Veterinary Nursing Assistant
Veterinary Nursing Assistants work in veterinary clinics. They support the efforts of other veterinary professionals. You'll work with a range of animal species.
In addition to providing care, you'll also aid in the general upkeep of the clinic. This involves clerical tasks, sterilising equipment, cleaning and preparing the kennels. As well as helping to educate caregivers on aftercare and treatment.
A great starting point for this type of career is to complete the Veterinary Nursing Assistant Level 2 Diploma (RQF). This is an RQF regulated qualification that is nationally recognised across the UK.
The course develops your knowledge of animal care and welfare, psychology and behaviours. Plus, you'll learn effective animal first aid and how to properly handle animals.
Upon completion of this qualification, you'll be able to apply for a role as a veterinary nursing assistant.
Dog Grooming
Grooming is essential to many dogs overall health. For certain breeds, getting regularly groomed is a requirement to ensure they are living happily. Dog Groomers not only trim coats but also provide ear cleaning, claw clipping and teeth cleaning.
But your role doesn't end there. Once you've groomed the animal you'll need to inform the caregiver how to maintain their dog's appearance.
Becoming a professional Dog Groomer is often a flexible role with a lot of groomers running their own business. Acquiring the discipline and knowledge to work professionally takes time. And although it doesn't require a qualification, it's highly recommended.
Studying a dog grooming course means you'll have the necessary skills to groom a broad range of dogs. You'll understand different cuts suitable for different coats. As well as learning about the health and safety regulations that you need to adhere to when grooming professionally.
Animal Boarding, Kennel & Cattery Management
Animal Boarding is different from Kennels and Catteries. This is because Animal Boarding facilities take care of animals long-term. They can be privately run and focus on providing care for pets.
Kennels and Catteries on the other hand tend to house cats and dogs for a shorter time. These are usually run by veterinary practices or organisations as holding centres.
Neither of these routes require a university degree.
However, studying a Level 3 Kennel and Cattery Management Diploma will give you the knowledge you need for both routes.
Throughout the course, you'll learn how theoretical skills can be applied in an animal environment. Ensuring you know how to look after animals physically and psychologically too. You'll also develop the business acumen needed to start your own boarding facility.
Getting Started
Whatever path you decide to take, Stonebridge Associated Colleges can help you reach your goals.
Stonebridge Associated Colleges is one of the UK's leading online learning providers. We offer a broad range of veterinary science and animal care courses. Some courses are completely online, and others have practical elements as well.
All our courses have flexible payment options to help spread the cost. As well as dedicated tutors that support you where needed.
Learn more on how to prepare for your distance learning journey by reading our blog here.
If you're ready to get back into education, get in touch with one of our advisors or browse below.