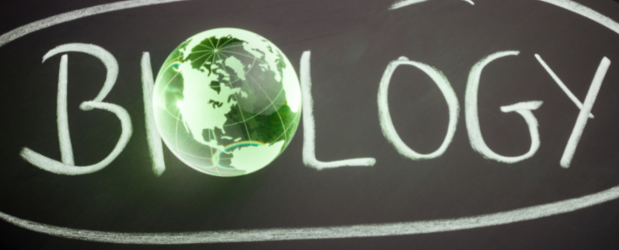 Conservation biology is the branch of science that focuses on methods of protecting and restoring biodiversity. With wildlife habitats being destroyed at a rate of 240 acres per hour, more attention and action in this area is essential for life to continue on Earth long-term. Changing the perception of conservation biology from just another specialism to one of the most important areas of scientific study.
One of the main themes in conservation biology is finding the balance between conservation priorities and human needs. This is to provide us with what we need as a species to evolve and flourish. But in a way that reduces and reverses the impact humanity has had on biodiversity so far.
There are two central goals in conservation biology:
Evaluate the human impact on biological diversity
Develop practical approaches that prevent species extinction
Through work in these areas, conservation biologists aim to maintain the natural diversity found in living systems; the composition, function and structure of those systems; plus, their resiliency and future endurance ability.
The work of conservation biologists combines conservation policy with the underlying theories of ecology, demography, genetics and taxonomy. As each of these disciplines have direct implications on aspects essential for the work they need to perform. Such as management of species and ecosystems, breeding and reintroduction programs, habitat restoration and genetic analyses.
As such, conservation biologists help provide answers to specific questions around biodiversity management decisions. With the goal of establishing workable methods to preserve species and their biological communities.
Find out more about what is meant by biodiversity, the main threats to it and plans to overcome them below.
What is meant by Biodiversity?
Biodiversity or biological diversity as it is otherwise known is the variety of organisms living on Earth. And this concerns everything from genes and species to higher taxonomic levels and the diverse range of habitats and ecosystems.
Biodiversity is extremely valuable for many reasons. It provides plants for crops that are used to feed billions of people. It also produces decomposing organisms like bacteria and fungi that release nutrients from organic material into water and soil.
These and many other wide-ranging benefits far out way the goods and services it provides to humans.
Though, even if human actions had no impact, biodiversity isn't fixed or guaranteed. Both ecological and evolutionary processes play a part in its influence. And the threat of extinction only arises when an element is either rare or in decline.
But each aspect of biological diversity plays a role in the maintenance of ecological health. This is why they are all incredibly important in conservation biology. Conservation biologists watch over the levels of wildlife diversity by measuring them in absolute numbers, ecological distinctiveness and relative abundance.
The main Threats to Biodiversity
While natural occurrences play their part in affecting the balance of biodiversity, humans are the main drivers of this change. We have a history of causing extinctions and causing huge adjustments in ecosystems. From the impacts of human colonisation to the widespread building developments we see today.
Nature has and still faces threats from us in many ways. Some of the most prominent are:
Direct exploitation of natural habitats for food
Modification of natural vegetation
Introduction of exotic species
Habitat destruction
Overharvesting
Poaching
Hunting
Our extraction of energy, materials and organisms from nature and our constant modification of natural landscapes cannot be sustained. Evidenced by the accelerated rates of extinction, degradation, ecosystem loss and disruption to natural systems that have been documented so far.
When scientists realised the magnitude of the impact of human activity, traditional conservation approaches weren't sufficient enough for positive change. Calling for actions exceeding wildlife management, agriculture modifications, forestry and fishery initiatives, to address critical threats to biological diversity.
However, people's perceptions of these threats are typically influenced by how much of the effects are visible and, unfortunately, the effects of human actions have previously been poorly documented. Meaning contemporary human cultures will likely be unaware of the gravity of the situation. Plus, just how much of the biological conditions witnessed today are a result of human activity in the past.
Exponential population growth, the scramble for land, natural resources and global political standing has all resulted in governments willing to turn a blind eye to or play down the impact humans are having on the environment. Not least because telling people to drive less, eat less meat or avoid flying plays poorly during election years.
How to Conserve Biodiversity
The effective conservation of natural species and environments in light of the existing threat level requires a combination of strategies. These must both protect and restore the integrity and health of ecological systems.
Currently, conservation practices include:
Endangered species protection – Protecting at risk species from exploitation and habitat loss.
Ecological reserve systems – Designating areas for conservation that cover the full spectrum of ecosystem types that protect species present from premature extinction.
Human uses of nature modification – Altering human activities to lessen the impacts on ecological systems.
Ecosystem restoration – Restoring ecosystems degraded in both function and species composition back to their natural condition as much as possible.
Natural population augmentation – Introducing new additions to at risk species that have been bred to increase populations.
Harvest management – Controlling and reducing the number of individuals harvested from species to lessen the probability that they will go extinct.
Non-native species management – Minimising the likelihood of non-native species introduction and establishment.
Political participation – Bringing conservation efforts and initiatives into public discourse and emphasising their importance through politics and policy.
Education – Further raising awareness and stressing the importance of wildlife conservation at all levels in every society. So, humans can learn to coexist better with nature.
All of these practices are gaining momentum. And our society is gradually becoming aware of the role we need to play in becoming better custodians of our planet.
Can I become a Conservation Biologist?
If you would like to become a conservation biologist, you'll need to complete university level study. Professional conservation biologists hold a bachelor's degree in a field related to conservation. Though most have a master's degree or a PhD.
Before committing yourself to years of university study, you can explore conservation and related subjects with an online course. This helps you get a feel for this area of work, so you know it's what you really want to do.
You can take courses in African Wildlife and Conservation, Conservation, Ecology, Marine Conservation and Environmental Management. These will all provide you with a greater understanding of the issues conservation biologists are trying to rectify.
If you're ready to take your learning to the next level, you can also work towards degree level study online. An Access to HE Diploma (Land Based Science) covers the areas of chemistry, biology and physics in relation to ecology, animal biology and environmental management.
You'll learn the importance of balance in nature and how disparities can cause a number of knock-on effects. All of which provides you with the grounding you need to study conservation biology at the higher level.
Access to Higher Education Diplomas provide highly targeted learning that can stand in place of multiple A Levels. And being studied completely online allows you to organise your education around your schedule.
You can study this course now with Stonebridge Associated Colleges, one of the leading UK distance learning providers. Find out more about the benefits you'll receive as a distance education student. Plus, what is included in our Access to HE Diploma (Land Based Science) below.