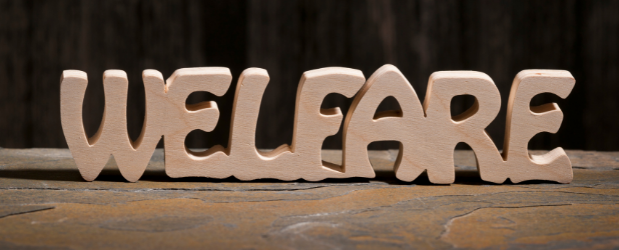 Official standards for the protection of animals have been enforced now in some countries for over a century. While there is still a long way to go before animals are protected from abuse and neglect in all countries, substantial progress is being made. But if you're unfamiliar with its history and what's involved, it might be hard to see why we need animal welfare.
Without legislation in place, there is nothing to hold abusive or neglectful behaviour to account. Many people wouldn't dream of being cruel or mistreating animals. However, there are people in society that do and have done countless times over the years.
Throughout history, animals have been used for entertainment, food, transport, medicine, war, clothing, scientific advancement and as exotic pets. The UK was the first country ever to implement laws protecting animals in 1822. With their Act to Prevent the Cruel and Improper Treatment of Cattle.
This set off movements in animal welfare across the globe. And as the years have progressed more people have positively changed their views of and behaviour towards animals.
This has been echoed with the UK government publicly stating in 2021 that animals are sentient beings, not merely commodities. Confirming its commitment to the highest possible standards of animal welfare in its latest action plan as a result.
Find out more about what is meant by animal welfare and why it's so important to have in society.
What is meant by Animal Welfare?
Animal welfare refers to the quality of life animals experience and how they're coping in the conditions they live. Animals are in a good state of welfare if they can express innate behaviour, are healthy, comfortable, well-nourished and safe. They also must not suffer from unpleasant states or emotions like fear, distress or pain.
That's why animal welfare legislation exists to make sure animals receive disease prevention and veterinary treatment. As well as appropriate shelter, management, proper nutrition, humane handling, and humane euthanasia.
Animal welfare, therefore, refers to the state of the animal – not its treatment. Complying with animal welfare standards means you're providing for the animal's physical and mental needs. The result of which can be measured through a science-based structure of assessment – known as The Five Domains.
The Five Domains of Animal Welfare:
Nutrition – assessing the animal's access to balanced, sufficient, varied and clean food and water.
Environment – assessing factors enabling comfort like air, noise, odour, predictability, space, substrate and temperature.
Health – assessing indicators of good health such as the absence of disease, injury, impairment, coupled with a good level of fitness.
Behaviour – assessing the provision of engaging, novel and varied environmental challenges through access to sensory inputs activities like exploration, foraging, bonding, playing, retreating, and others.
Mental State – assessing how well the previous four functional domains present positive situations that should benefit the animal's mental state. Providing comfort, pleasure and vitality while reducing negative states like boredom, fear, frustration, hunger or pain.
Why the need for Animal Welfare?
Historically, people have used animals for many purposes. Many nations used the strength of larger animals for practical benefits like carrying heavy objects or people. Elephants, camels and horses are just some of the species that spring to mind when we think of this practice.
Others have been farmed for properties besides meat, such as harvesting whale blubber for oil or horse collagen for glue. Where entertainment was concerned, blood sports were common. As were performance animals and keeping wild and exotic animals in cages as a show of power and wealth.
In some parts of the world many of these issues are ongoing but organisations are putting pressure on governments to change the law. Thankfully, the rise in technology has also reduced the need to use animals for weight-bearing practices. It's also given rise to new innovations that have stopped the need to use animals for their product properties.
Additionally, as time has gone on, people have realised the barbaric nature of the other ways animals have been used. Mostly in thanks to animal welfare initiatives and animal rights campaigning.
While a lot of progress has been made, animal abuse and neglect still exist in many forms.
Some modern-day issues in animal welfare are:
Factory farming
Animal experimentation
Donkeys exploited for transporting purposes
The fur trade
Poaching
Keeping of exotic pets
Animal use in circuses
Hunting
Pest control
Wet markets
Domestic pets – breeding and treatment
How you can Get Involved
If animal welfare is something you're passionate about, there are many ways you can make it a part of your career. Several jobs are involved in this area that aim to ensure animals live comfortable and enjoyable lives. And many of these are accessible without degree level qualifications.
Some of the roles you could work towards are:
Animal Welfare Officer
Enforce the law and educate the public on ways to keep animals safe from harm. Inspecting commercial and residential properties and removing any animals that are identified as being at risk. Should any require medical treatment you would make the necessary arrangements as well as find them new homes. You would also prepare evidence for cases that go to court.
You can become an animal welfare officer with an Ofqual accredited Level 3 Diploma or equivalent. This needs to train and assess you to inspect and license animal activity businesses. This Animal Welfare Officer Level 3 Diploma ticks all of these boxes.
Animal Licensing Inspector
Work for councils as an inspector who checks the licensing of animal activity businesses. This includes the licensing of any business involved in the sale and care of animals. These could be animal boarding kennels, catteries, daycare centres, home boarding facilities, breeding businesses and those selling animals as pets.
This Level 3 (RQF) Animal Licensing Inspector Award gives you the knowledge you need for the role. You'll be able to carry out the role of an animal licensing inspector safely and within the legal requirements of the legislation.
Study Animal Welfare Online
There are a number of courses you can study that relate to animal welfare. And the knowledge you gain can help you improve the welfare of animals in many related roles.
No matter if you're working with animal businesses, come into contact with pets and their owners or otherwise. You can pass on your highly relevant knowledge to people who are responsible for animals in any capacity. Helping them to provide a more enriching, comfortable and enjoyable life for the animals they care for.
Stonebridge Associated Colleges is one of the leading UK distance learning providers. With many online courses in animal welfare that can help you into a related profession.
Find out more about the benefits of online study and the animal welfare courses you can take by clicking below.