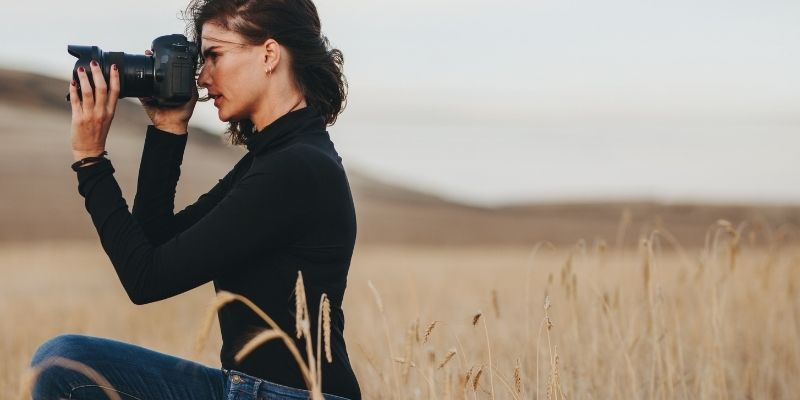 If you're looking for a career that combines a love of animals, the outdoors and a passion for photography, becoming a wildlife photographer is something you should consider.
You'll spend your days exploring natural habitats to find that picture-perfect moment people would give money to own a print of. No matter the area of wildlife you're most interested in, there's an avenue of wildlife photography to suit.
Though, if you're just learning the ropes, you may be wondering exactly what is wildlife photography. For many people, they feel it is simply the process of capturing cute pictures of animals, whatever means necessary. The truth is far from it.
The Practice of Wildlife Photography
Wildlife photography aims to document different forms of wildlife in their natural habitats. The presence of the photographer needs to be as unobtrusive as possible so as not to disturb the natural behaviour of the wildlife being photographed.
You certainly shouldn't bait animals for the ideal shot and in no way should your presence or the cameras put the animals in undue distress. Wildlife photography follows strict rules of ethics to ensure animals and other wildlife subjects are undisturbed and unharmed by the process. If you take pictures that go against these rules, your images will be discounted from competitions and will not be used within wildlife magazines.
The emphasis is on their natural behaviour, so to be a successful wildlife photographer, you need to be able to blend into the natural background. Hence why the best cameras for wildlife photography have incredible lenses and zoom features to capture images comfortably from afar.
Different Types of Wildlife Photography
If you're wondering what the best wildlife photography is, this depends on the style you find most interesting. There are many styles of wildlife photography that are incredibly popular, so you can align yourself to the one you enjoy the most.
UK Wildlife Photography
Focus on capturing British animals in their natural habitats. By working on home soil, you minimise the need to travel or move overseas which can be costly and take you away from your family. You might not think it initially, but British wildlife is incredibly diverse. You could capture images of rare and unusual animals like Adders, Scorpions and Red Squirrels to pods of Orcas that migrate through parts of the UK each year.
Exotic Wildlife Photography
If you're keen to take images of the astounding landscapes and majestic creatures that can be found overseas, you could specialise in exotic wildlife photography.
Going further afield is more of an investment, as you have to pay for travel and accommodation. Though, if you gain employment as a professional wildlife photographer in the area, or you make enough money from your work in other ways, you can be paid to travel to some incredible places.
You could photograph the Poecilotheria Metallica Tarantula in Central Southern India, take incredible shots of the Amazon Rainforest or travel to Antarctica to capture images of the wildlife that survives in such a harsh climate.
Night Wildlife Photography
Many wildlife species are nocturnal and even those that aren't can behave differently when night falls. This is why night wildlife photography is important to show us what goes on while the majority of the world is asleep.
Ocean Wildlife Photography
Also known as marine wildlife photography. Like the wildlife that thrives at night, there is so much wildlife that exists in our seas, oceans and other underwater environments. By specialising in this area, you can capture images that help us make sense of the often mysterious creatures that live underwater.
Comedy Wildlife Photography
An increasingly popular competition in the wildlife photography realm is the Comedy Wildlife Photography Awards. This is a hilarious array of shots that have perfectly captured animals and other creatures doing things we find amusing.
From laughing seals to pouting fish and a very clumsy elephant, the finalists this year certainly deserve their place. So, if you have a knack for capturing amusing animal images, this avenue could be ideal for you.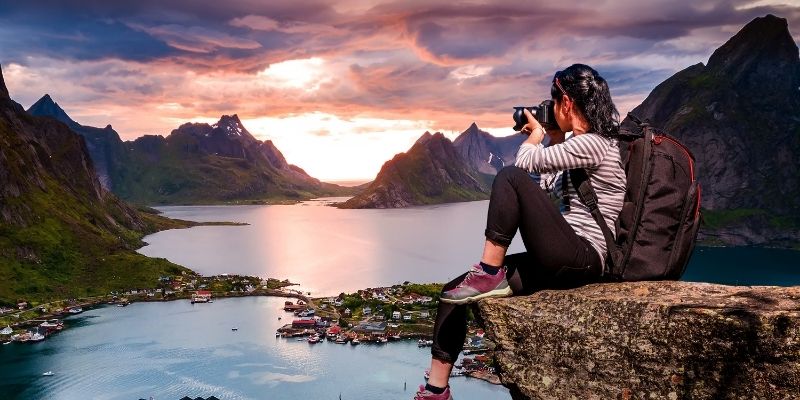 How to Get Started in Wildlife Photography
If you're hoping to monetise your images, you need to know how to break into the wildlife photography industry. This not only includes getting skilled with the camera, you need to know how best to network and get your work seen by employers in the industry.
If you're wondering how to start wildlife photography professionally, you should:
Study a Course
Courses dedicated to wildlife photography teach you everything from what to look for in a camera for wildlife photography, to ethical practice and the best shots for certain species. An online Wildlife Photography Level 3 Award (RQF) would be an ideal way to gain these skills.
Create Social Profiles
Having your work displayed on online platforms where people can like, comment and share is a great way to get your work noticed. Not only can you build a following, you could attract the attention of key people in the industry who have jobs available.
Take Advantage of National Holidays
There are so many national and international holidays that celebrate animals, pets and wildlife in various ways. By taking advantage of these by sharing relevant pieces of your work at the time, your work is more likely to be seen by a wider audience.
Get Experience
Most employers of wildlife photographers won't give you a second look unless you have suitable experience and can evidence your ability.
A great way to get hands-on and prove your worth is by offering your services free to companies to gain work experience. Besides giving you a chance to see how professional wildlife photographers work, it also allows you to meet influential people who can align you with job opportunities. As well as the chance to obtain professional recommendations.
Alternatively, wildlife photography tours in the UK or overseas are an excellent way to build your portfolio, meet key industry experts and explore certain avenues of wildlife photography in more detail. What's more, you'll have the chance to gain wildlife photography tips from professionals out in the field.
Study Wildlife Photography with Stonebridge!
If wildlife photography sounds like a career that you would thoroughly enjoy, Stonebridge Associated Colleges can help you develop the skills to succeed.
Our Wildlife Photography Level 3 Award (RQF) is an online course that allows you to qualify as a wildlife photographer outside of your current work or family care commitments. You will study everything from the components of a digital camera to photo editing and postproduction. You will also learn specific skills and techniques that help you when capturing images of certain species.
Find out more about what the course offers and how you can get started by calling our Course Executives today. They can run through the modules you will cover, as well as the flexible payment methods that can help you pay for the course.
Call them now on 0121 392 8288, contact them online or click to view our Wildlife Photography Level 3 Award (RQF) in more detail below.