Working with autistic children
It's World Autism Awareness Week and we're joining organisations across the UK in campaigning for knowledge about this lifelong condition to be more widespread. Individuals with autism experience their surroundings in a different way and with one in every 100 people born with the developmental disability, it's essential that we seek to see things from their perspective.
Working with and communicating with children that have autism can be exceptionally challenging. Professionals that regularly come into contact with young people are now realising the value of updating their skills, and learning more about the variety of ways in which they can offer support. There's also high demand for qualified staff that are dedicated to helping both children and their families to manage their condition. Whether you're considering careers in the autism field, or want to build your confidence in a childcare or educational environment, we have the study programme for you.
Communication and language
Autistic children are often slower to develop speech than their peers, with a tendency to interact less and avoid playing with others. Young people may not understand why communicating is necessary at all and this can make starting conversations, or replying when approached, a struggle. Social situations can be particularly difficult because comments are interpreted literally, and children frequently find it hard to relate to those around them.
Not being understood, or knowing what to say, can cause intense frustration, especially if a child feels unable to express what they need from an adult. Ways of overcoming speech and language barriers include asking if a child needs help and waiting for them to request further assistance. Allowing extra time to complete tasks, and using visual aids to encourage comprehension, are also effective.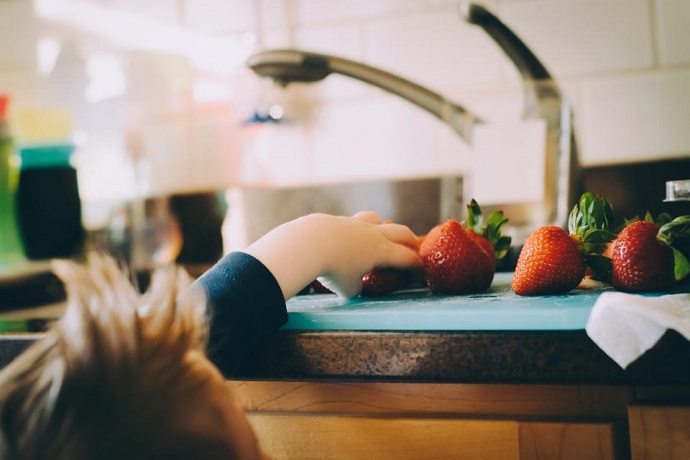 Behaviour
Signs of autism include acting in a repetitive way, obsessively focusing on a few interests and collecting items from a young age. This type of behaviour provides a sense of structure, which in turn reassures and relaxes the child. Other ways in which autistic individuals minimise their anxiety are repeating specific body movements, and playing with objects such as rubber bands. Focusing on certain activities enables young people to reduce sensory stimulation from their environment.
Autistic children usually prefer to stick to a routine and can become severely distressed if their day is disrupted. A desire to be in control can go as far as requiring room layouts to stay the same, following bedtime rituals and requesting structured meals. It's important to look at where behaviour stems from and to intervene if it becomes harmful.
If an autistic child experiences stress from specific noises or lights, then it's sensible to remove aggravations from everyday settings. Introducing structure and routine, such as discussing plans or even creating timetables, can also make a noticeable difference.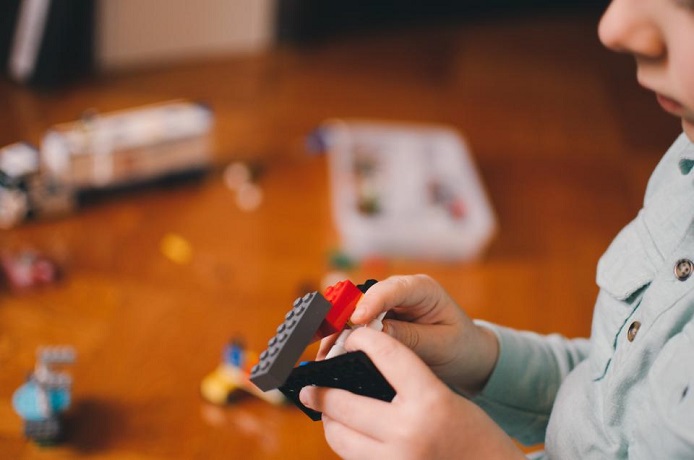 Why take on a role with autistic children?
Young people with autism need understanding adults around them. Navigating just a normal day can be confusing and frightening, so getting the right support is crucial. Autistic children benefit from the encouragement and expertise of trained professionals, which can have a positive impact on a whole family. Working in this field is more than just a job, because it enables you to watch children in your care grow, learn and reach their ambitions.
Careers in autism are varied, with opportunities across many industries. If you think you have what it takes to make a difference, a qualification can get you started.
What training do you need to access careers in autism?
If you're working with autistic children, qualifications are essential. At Stonebridge, we've helped thousands of students to build sought-after skills and progress in their career. Our autism awareness course has been designed to offer an in-depth look at various conditions within the spectrum. You'll discover how a learning disability can affect the way that a child develops socially and emotionally, alongside gender differences. The course covers autistic behaviour and communication difficulties, equipping you to respond to individual needs.
If you're looking for an autism awareness course online, this introductory learning programme can act as a starting point for a new role. Impress employers in your current job and secure a promotion, or go on to further study at university and pursue a range of autism careers.
Where can careers in autism lead?
Once you have the qualifications to work with autism in different settings, you can apply your knowledge to numerous career paths.
Education
Both teachers and teaching assistants must be able to understand and support autistic pupils. In any class of children there will be many different abilities, and it's important that each student has a voice. Autism courses provide comprehensive information, giving education professionals the tools required to tailor lessons to learners at every level.
If you're passionate about working with autistic children, a role as a special educational needs (SEN) teacher or teaching assistant could be for you. With experience, you could go on to manage a team or supervise the provision of classroom support in your local area.
Healthcare
Learning about autism is beneficial to medical staff in areas including occupational therapy and speech and language therapy. Work with autistic children to develop their skills and independence, or focus on improving communication. You could be based in a health centre, school or clinic and see a variety of clients, or specialise in autism.
Social work
As a social worker, you'll offer guidance to families with an autistic child, and ensure that young people get the support they need at home and school. You can play a key role in assessing children with autism and connecting parents to the right resources and services. Social workers address behavioural problems and help to integrate individuals into the community. Within a few years, you could target a promotion and begin managing a team.
Psychology
Child psychology looks at the way that we develop from birth to adolescence and as a professional in the field, you'll work with children that have a range of conditions. Day-to-day you'll give parents advice, provide counselling sessions and encourage families to adjust to change. You could go on to find employment in private clinics, mental health facilities or schools.
Support work
If you want a role that allows you to focus your time and energy on one case, you can become a support worker. Tasks will include promoting independence and personal development in your client and collaborating with their parents. With both full-time and part-time jobs available, it's simple to find careers working with autistic children that fit around family life.
We should all strive to learn more about everyday experiences of autism, because it's vital that young people are heard and understood. Whether you want to go down a new career path, you come into contact with autistic children at work, or you simply want to increase your knowledge, autism online training is the flexible way to study.