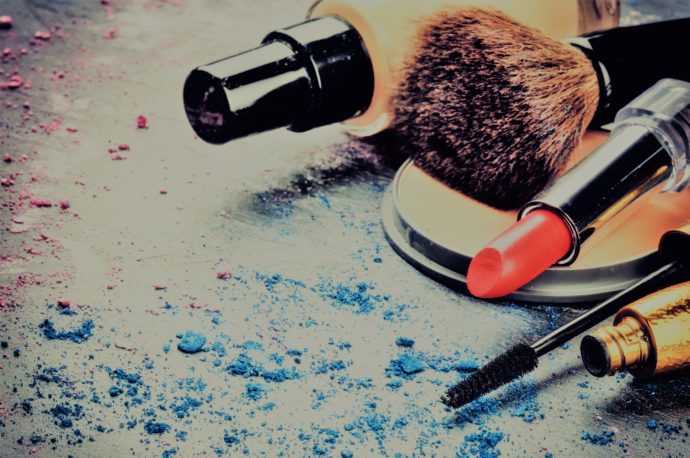 Want to become a beauty therapist? From the course, to the job, to setting up a successful business, we are here to tell you everything you need to know before embarking on your career journey.
Do beauty treatments, sparkly nails, long eyelashes, the golden glow of a great tan, masks, scrubs, lotions and makeup get you out of bed in the morning? Do you get chills when you walk into a salon? Are you the one your friends rely on for beauty advice? If so, you were made for a career in beauty therapy. Keep reading to find out what you need to do to achieve your dream.
THE COURSE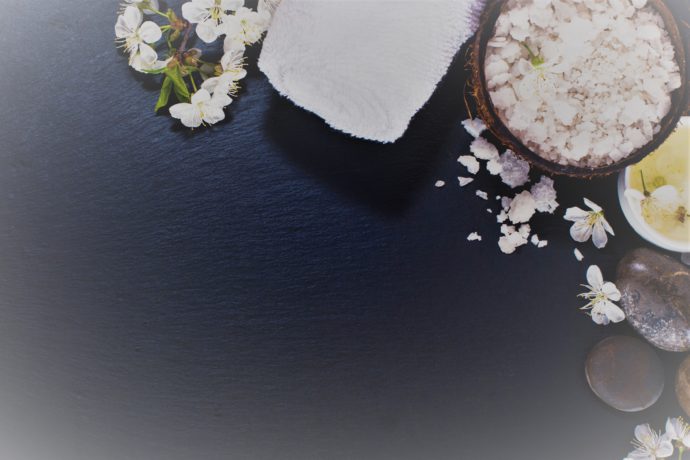 Will I need qualifications?
Although specific qualifications are not essential, we believe they are beneficial. If you have lots of experience or have become master of the brow by practicing on your friends, there's a good chance your future employer will spot the natural talent. However, for specific treatments, like massage or aromatherapy you may need to specialise. Other treatments require some advanced knowledge in bones, hormones, blood supply or electrical science. Plus, if you decide later on to become self-employed, an accredited diploma would come in handy to help you establish your reputation with new customers.
What qualification do I need to have to become a beauty therapist?
There is no universal qualification for beauty therapists. However, Stonebridge Associated Colleges offers a range of RQF and ABC accredited courses, which will fit you with the skills and qualifications you need to become a successful beauty practitioner.
What beauty therapy courses are there?
There are a wealth and breadth of courses out there to fit all preferences in beauty therapy. From the relaxing practices of aromatherapy and massage, to holistic beauty, make-up professional and the new trends in nail art and design. All of them you can find right here, at Stonebridge:
Beauty Therapy Techniques (RQF) Diploma
Nail Technician – Professional
Nail Technician Professional – Complete
[bctt tweet="Tip: Set yourself apart from the crowd by pairing your beauty therapy qualification with a specific treatment expertise, or a complementary course. Business, health, or counselling can be of real benefit along the beauty knowledge." username="StonebridgeColl"]
THE JOB
What is the role of a beauty therapist?
As with any other career choice, the role of a beauty therapist will be just what you make of it. You can become the next Anastasia Beverley Hills, or train in a specialised treatment such as the chemical face peel. You could even set yourself apart by practising new techniques, like the famous "vampire" facial.
On a day to day basis your activities could include customer service, some business administration, good communication and listening skills, as well as beauty treatments such as waxing, various types of massage, reflexology, aromatherapy, hydrotherapy, electro-therapy.
Thanks to the relaxing setup of a beauty session, clients will sometimes treat the beauty bed as an alternative to the counsellor's sofa. People find it easy to offload during a beauty treatment. The time spent in a beauty salon is typically perceived as "me-time". During those few hours, people want to feel better about themselves and regain their confidence. There is a certain element of intimacy behind the doors of a salon that encourages people to open up about their daily problems while having a massage, or a manicure.
For that reason, many beauty therapists choose to complement their studies with additional training in psychology, counselling, or mental health and social care.
What is the difference between a beautician, cosmetologist or beauty therapist?
It mostly boils down to semantics. But there are small differences between the three:
Beautician: This is (other than an older name for the profession that most beauty industry workers will cringe at the sound of) a professional that can be trained on the job with little or no qualification.
Cosmetologist: This word conjures up the image of expertise and beauty professionalism. Like beauty therapists, cosmetologists learn to perform facial treatments, style hair and apply flawless make up. However, cosmetologists receive extra training in manicures, pedicures and nail care.
Beauty therapist: This is the preferred name that beauty schools and training providers offer. As a beauty therapist you will be able to offer a comprehensive beauty treatment. You will have studied not only the practical application of the treatments but the science behind each treatment and the anatomy science behind it.
For further specialisation in a particular treatment, you can choose another course, or if you're not decided where you'll be working, you can wait to be trained in a specific practice at the workplace.
Aesthetician: This is another name for beauty therapy, used in the UK and the US. The training and work duties are pretty much the same. However, medical aestheticians are trained professionals to a degree level or with extensive training in skin, anatomy, physiology and chemistry. As a medical aesthetician you can work in medical clinics and cosmetic surgery settings, assisting medical staff and performing non-surgical treatments.
[bctt tweet="Tip: Most beauty therapy professionals prefer the fashionable title of "beauty stylist"." username="StonebridgeColl"]
How much do you earn as a beauty therapist?
You can earn anything between £15,000 and £20,000 on average, but that's just a reference range. You could be earning a lot more if you specialise or add extra services. It also depends whether you work in a salon, in a spa, on a cruise ship, or run your own salon either from business premises, or by taking appointments at the customer's house.
THE BUSINESS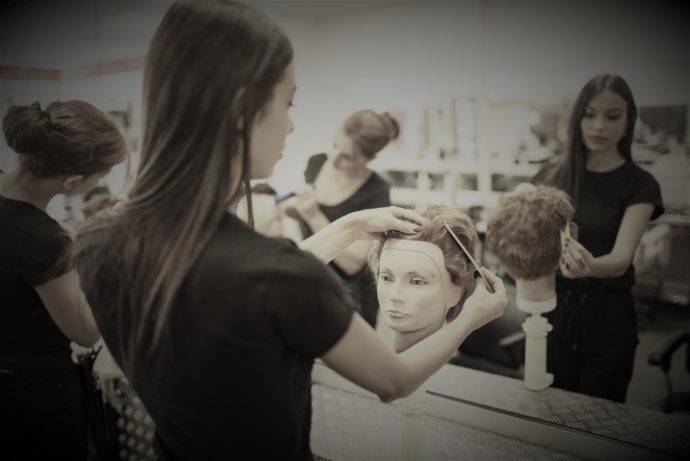 How to start and run a successful beauty salon?
If you decided to turn your passion for beauty into a viable business, there are plenty of opportunities. First of all, do your research. Find the best location for your salon. Just like when choosing your next house, this will be the home of your "baby" and it is a long-lasting commitment. It pays to hold out until the best place shows up. Next up, investigate your potential customer base in order to plug the gaps in the market and offer your future clients, exactly what they need. This will help you decide what type of services you need to offer.
When it comes to business, it pays to learn from other's mistakes rather than make your own. It can make the difference between a successful or a failed business venture.
If you need financing, it is best to get a business plan in place. Not only will it help you secure finance, but it will also help set realistic objectives, lay out the strategy and help you identify threats and opportunities you should be aware of. If you do not know how to start with your business plan, you can check out these two super quick, and straightforward courses: Business Planning and Project Management (Byte Size Skills Course) and Business Planning.
If you do not come from a business background, you can brush up on your business acumen with a course that can run through the operational aspects of a business, from financial to management, through to marketing and promotion. There are even specific courses in Beauty Salon Management and Beauty Salon Management Professional that will address your particular business concerns.
[bctt tweet="Tip: A frequent issue,  for small business is that of displacement. It states that for every action you take, you rule out another one. It often leads to unrealistic forecasts and expectations. A business plan will help with that." username="StonebridgeColl"]
Do you need a license to open a beauty salon?
To open up a beauty salon in the UK you will need to register your business with the environmental health section of your local authority.
For treatments like aromatherapy, manicures and pedicures, chiropody and podiatry, massage, reflexology, saunas and sunbeds you will need a license. Authorities will check for appropriate qualifications and suitable premises. For laser treatments, you have to register with the Care Quality Commission, which also regulate cosmetic surgeries.
 BEST OF BOTH

Most freelancers and start-up owners will tell you that one of the hardest moments of their business journey was to make the leap from employed to self-employed. If you find yourself struggling to jump into a start-up, consider working for yourself alongside a permanent job. That way you can test the waters, find out if you like it or not, and you will have a stable income until your business gig takes off well enough to break off the day job.