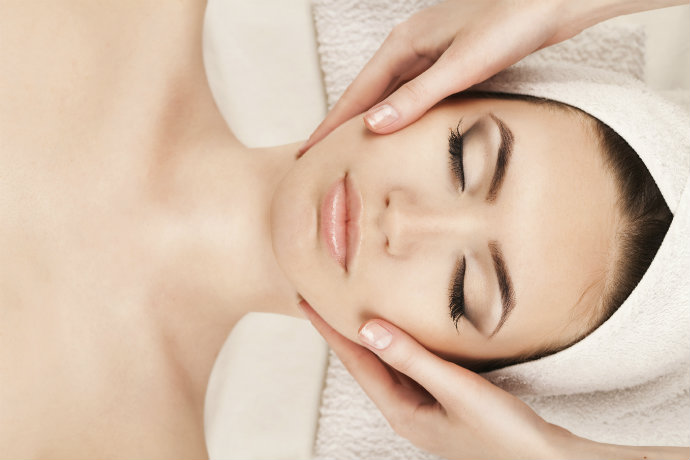 Is your dream to work in hair, beauty or nails and help other people look amazing?
Careers in the beauty industry are becoming increasingly popular as we take more care of ourselves and new treatments become available. These days the beauty industry isn't just for women, men too care about how they look, which means plenty of jobs in this field.
What do I need to work in the beauty industry?
If you're considering a complete career change or are planning to expand your current role you probably already have a passion for all things beautiful. To succeed in any career you have to love what you do, and a passion for beauty, hair and nails means you're already on your way to succeeding.
But the drive and ambition to succeed is only part of what you need to get a great job in the beauty industry. You also need to be qualified which will show employers you are serious about your career. Qualifications in beauty, hair and nails make you stand out from the crowd and mean you've had the right training.
Which beauty area should I work in?
Most people studying beauty, hair and nails tend to specialise in one or two areas, but there's no limit. Under the beauty umbrella comes make-up, skincare, eyebrows and lashes. Hair covers everything from cutting and colouring to styling. And nails are really expanding; from nail care to nail polish and design, there seems to be no end to nail decoration.
There's lots of opportunities in the beauty industry to specialise in a particular area of interest, for example:
Part-Time Hairdressing Course
On a hairdressing course, you'll be able to learn different shampooing, conditioning and treatment techniques, how to advise and consult with clients, understand salon services, products and requirements and providing style services.
This course is perfect for those who are considering becoming a fully qualified nail technician. You'll learn all about health and safety when working with nail enhancement systems, manicure techniques and applying acrylics and gel nails.
This course is interesting as it allows you to focus on a specific area of interest. You'll learn how to provide body massage treatments, health and safety, hygiene, reception duties and promotions of products and services to clients.
Think outside the beauty box
Being qualified in beauty, hair or nails doesn't just mean you have to work in a salon. There are plenty of other opportunities for a qualified beauty, hair and nail expert:
Theatre – a stage make-up artist makes up performers for theatrical productions and shows.
Funeral homes – this may seem a bit sinister but someone has to do this job. People want their loved ones to look like they did when they were alive, and a funeral make-up artist will use photographs to accurately represent the deceased.
TV and cinema – styling hair and doing make-up to suit the personality of the character or celebrity.
Modelling – models need talented make-up artists and hair stylists to work for them in photographic agencies and backstage on the catwalk.
The qualities of a good beauty, hair or nail artist
We use the word artist because working in this industry is a form of art. Your job is to transform and use your creative eye to make the most of every individual's beauty.
To work in the beauty industry you need these qualities:
People skills – the ability to talk to people naturally and comfortably.
Passion – a love of beauty and caring for the skin and body.
Willingness to learn –you 'll gain experience from your mentors. Experience breeds confidence which in turn leads to becoming an expert in your field.
Ability to take instructions – when you begin your career in beauty, hair and nails you´re likely to be a bit of a gofer and told what to do by your boss. If you can deal with this and take it as a positive learning curve you're likely to succeed.
Look the part – no one wants to see a make-up artist without their 'face on' or a hairdresser having a bad hair day. You are a free walking advertisement for your business.
How much can I earn in the beauty industry?
The best thing about working in the beauty industry is that there is lots of scope for progression. As you progress up the career ladder in the beauty industry, there's better earning potential. With hard work and dedication you'll slowly see your money start to increase.
These average salaries are taken from the National Careers Service (September 2015).
Beauty therapist + £12,000 per year
Nail technician + £12,000 per year
Hairdresser + £14,000 per year
Distance learning beauty courses
The great news is that with Stonebridge you can study in your own time as our courses are designed for busy people with busy lives who often can't study full time. Take a look at distance learning courses in the beauty, hair and nails industry here.