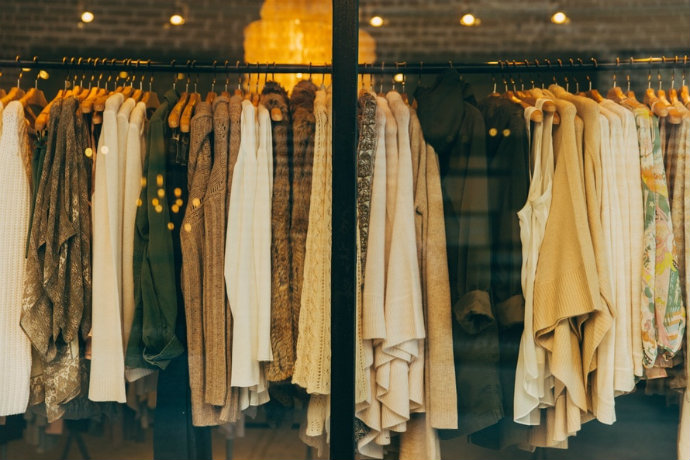 Believe it or not, retail is far more than just stock taking, folding piles of clothing and stacking shelves
As it's constantly a rapidly growing area, there's an increasing amount of opportunities in retail that require a solid set of skills. A career in retail can often be a variety of responsibilities, not just being on a shop floor with customers, including:
Merchandising, Sales and Marketing
Logistics and Supply Chain Management
Manufacturing
Buying
Whatever your areas of interest, there are roles in fashion retail, business, technology, consumer goods and interior decorating. The possibilities are endless!
The best thing about opportunities in retail is that there's a huge scope for progression and an excellent chance of moving up the career ladder very quickly.
Starting off as a shop assistant or retail assistant, is a great way to acquire the necessary skillset and gain a first-hand experience of working in a retail environment.
Our Level 3 Certificate in Retail Knowledge (QCF) course will develop your knowledge further. It's perfect for those who are already working in a retail environment in any capacity hoping for a more prominent role.
Here are just a few of the opportunities in retail you can work in:      
Retail Management
A career in retail management will provide you with an excellent opportunity to really utilise your leadership skills. You'll be in charge of the day-to-day functioning of the entire store.
You'll be overseeing everything from visual presentation, customer service operations and health and safety procedures. A retail manager plays an important part in the efficient running of a store.
Merchandising
Merchandisers are primarily responsible for product and window displays as well as the visual presentation of a store in order to boost sales and make a profit.
The main responsibilities of a merchandiser consist of making sure products are visually appealing to customers, assisting with campaigns and promotions and liaising with suppliers and manufacturers.
Supply Chain and Logistics
A role in a supply chain is a behind-the-scenes one. Working in a supply chain entails making sure that shops have enough stock, monitoring stock levels and organising delivery and shipments.
The distribution is an important aspect of retail as shops constantly need to be fully stocked, products need to be stocked correctly and dispatched on time too.
Department Management
In larger retail outlets, management positions often have to be spread out through different departments. You'll have the responsibility for managing your own department.
The key aspect of the role will include managing staff members, reaching sales targets, analysing accounts, stock control and monitoring customer service.
If you enjoy the idea of working in a dynamic environment where the pressure is always on, then working in the retail industry might just be the right path for you. You can check our Access to Higher Education in Business and Management course. The British economy is always fuelled by the retail industry, meaning that there's plenty of room for highly-skilled, higher level retail professionals.
What areas of retail particularly appeal to you? Are you interested in the retail industry? Please let us know below…