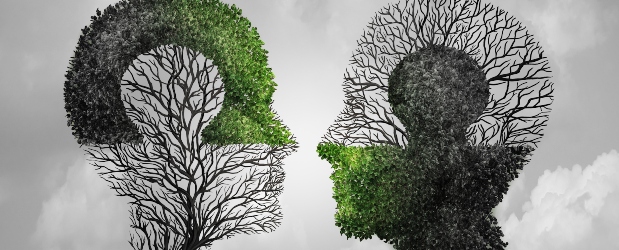 Psychology explores the workings of the mind to understand why we behave in the ways we do and how we can alter these behaviours.
By studying the mind and understanding its functions, psychologists can help identify and build awareness of mental disorders. Addressing conditions such as schizophrenia, affected individuals can live healthier, fuller lives.
Psychology gives us an insight into who we are. It helps to solve the puzzle of why some people might do one thing, whilst others do another. And explains why some people are more likely to develop 'abnormal' behaviours than others.
It helps us gain a greater understanding of the people around us and can make us more compassionate as a result. It also gives us the skills to apply this knowledge in the real world and affect change in our communities.
Therefore, if you're interested in understanding what makes people tick, A Level psychology could be the perfect course for you.
What You'll Learn
A Level psychology allows you to delve into the human mind and explore the key principles behind the discipline.
You will first complete an introduction to psychology before exploring social, cognitive and developmental psychology.
Social psychology examines how societal norms are established within social groups and how this alters an individual's perception of normality.
Cognitive psychology focuses on how the wiring of the brain influences the perception and interpretation of our surroundings.
Developmental psychology is concerned with the psychological changes that occur during and after development.
You will build upon this knowledge with modules on psychopathology and biopsychology. These areas of psychology seek to understand the causes of mental disorders (psychopathology) and the effect that biological factors (biopsychology) have on the mind.
Throughout your A Level psychology course, you will:
Discover how the interactions we have with other people shape our notions of conformity and obedience.
Examine the cognitive processes that affect our thoughts and memories and how we interpret the world around us.
Understand how the brain alters from birth to adulthood and the importance of attachment to primary caregivers in the early stages of a child's development.
Explore the causes and potential treatments for mental disorders, such as schizophrenia and OCD, and brain abnormalities.
Investigate how genetic and biological factors, such as hormones and the nervous system, influence the brain's function.
To get to grips with these ideas, you will examine and analyse established psychological theories, case studies and experiments.
You will also learn about a variety of research methods, issues and debates that inform and underpin the study of psychology.
This will allow you to assess the ethics of psychological study, as well as understand the context in which it is based.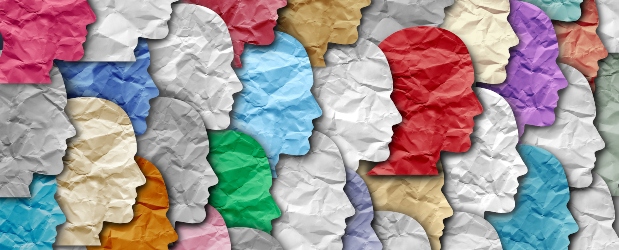 In addition to these key areas of study, you or your course provider will choose 3 areas of study from a set of options.
If you're studying the AQA specification for psychology, you will choose from:
Relationships or Gender or Cognition & Development
Schizophrenia or Eating Behaviour or Stress
Aggression or Forensic Psychology or Addiction
These additional modules will allow you to study certain aspects of psychology in greater depth and tailor your studies to your interests.
By the end of the course, you will understand the science behind human behaviour, thoughts and emotions. You'll recognise what motivates people, as well as the biological, social and cognitive driving forces behind certain types of behaviour.
You will also be aware of the therapies that can be used to help people overcome personal, social and mental health issues.
Why Study A Level Psychology?
Studying psychology at A Level will give you a solid understanding of the fundamentals of psychology.
If you're interested in human behaviour, then studying A Level psychology will provide the answers you're looking for. It will feed your curiosity and give you a deeper awareness of the reasons behind your behaviour and that of others.
As a Level 3 qualification, A Level psychology also sets the foundation for any further study you go on to do.
It can help you pursue your passion for psychology at university, as well as kick-start your career.
Studying at this level will equip you with the skills to impress higher education institutions and employers alike. These include:
Independent thinking
Critical analysis
Strong research
What's more, an A Level in psychology is your first step towards a fulfilling career working as a qualified psychologist. For example, after further study, you could become a counsellor, clinical psychologist or forensic psychologist.
The expertise that you will possess as a psychologist will assist you in a range of sectors, including mental health, social work, education, business and even sport and fitness.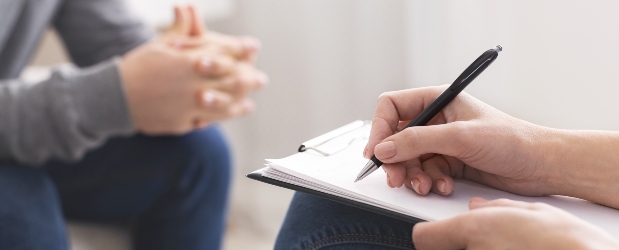 Achieving Your A Levels Online
A Levels are traditionally taught in a classroom environment. However, returning to a bricks and mortar college isn't your only option to study and achieve your psychology A Level.
You can study A Level psychology online, from the comfort of your own home, via distance learning. Everything you study will be the same. The only difference is in how you study.
When you enrol at a college, you will be set certain times to study. You will have a timetable to stick to, as well as a teacher dictating the pace of your learning. You may find yourself struggling to juggle your studies with your work or home life as a result.
However, with online learning, you will have 24/7 online access to all your course materials. This offers you the flexibility to work to your schedule and at the right pace for you.
You also won't need to spend time travelling to and from a physical college or money on additional study guides.
To achieve your psychology A Level online, all you need is a laptop and an inquisitive mind. Your distance learning provider will provide everything else.
Plus, there will be no term dates. You can start your studies at any point during the year and be ready to sit your psychology A Level exam in less than 6 months.
Start your Learning Today
Ready to pursue your passion for psychology?
Stonebridge Associated Colleges can help you achieve your psychology A Level online, without having to go back to college. Call one of our course experts on 0121 392 8288 to find out more about the course or click here to enrol!