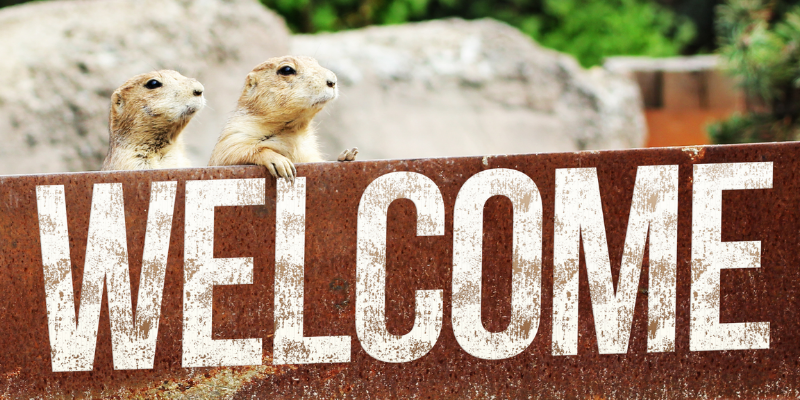 For most people, seeing, engaging and interacting with majestic and exotic animal species up close would be an incredible experience. This fascination with animals is what makes zoos such a popular public attraction.
Though, while they draw in the crowds, the effect zoos have on animal welfare has been widely debated for years.
It's true that historically zoos would prioritise profits over the wellbeing of the animals in their care. However, this couldn't be further from reality with most zoos in action today.
Modern zoos, while providing a public attraction, are focused on helping declining and at-risk species thrive. They use their premises to house and support the reproduction of these animals in a safe space. The money made from admissions is utilised to fund research, education and further conservation efforts to animals out in the wild.
While we're enjoying seeing these animals in real life, they're busy safeguarding the existence of species all over the world. Because of this, many people who previously thought of zoos in a negative way see them in a completely new light.
The Role of Zoos in Conservation
Zoos, for the most part, focus on three aspects of conservation – practice, advocacy and research. The results of these combined are essential in the conservation of wild species.
Zoos Rebuild Declining Animal Populations
The conservation practice that zoos now carry out includes captive breeding and species reintroduction programmes. These have been in operation since the 1980s when coordinated breeding programmes were developed to bring animals back from the brink of extinction.
Just a few examples of species that have been saved include:
The Golden Lion Tamarin of Brazil
Black-Footed Ferrets
Red Wolves
The Przewalski's Wild Horse
California Condors
These dedicated species survival programmes have allowed declining populations to come back to self-sustaining levels.
For instance, the Los Angeles and San Diego Zoo spent 10 years working together to strengthen the population of the endangered California Condor. Their joint efforts saw the population go from less than two dozen birds to over 170.
To prevent animals falling into the 'at risk' or 'endangered' category, Zoologists and Conservationists are taking a proactive approach to wildlife conservation. Any species whose survival looks in doubt will have an 'insurance' population set up as a precaution. That way, should the wild groups decline, the insurance population can be reintroduced to the wild.
Zoos Educate the Public
When you consider that almost 50% of people worldwide live in cities far removed from nature, it's not hard to see why we aren't fully versed in conservation issues.
Zoos and zookeepers play a huge part in conservation advocacy, which includes public education, engagement and awareness, advocating stewardship and fundraising activities. Now in the UK, each zoo must have a written education strategy in addition to an active education programme.
Many zoos deliver these through exciting games and innovative displays using sophisticated technology to heighten the user experience. This not only makes it more captivating, it helps draw in larger crowds who want to learn.
Zoos Conduct Life-Saving Research
A lot of the money made from zoo admissions is directly reinvested into ongoing research that improves conservation initiatives and animal welfare.
This takes place on a range of levels, from assessing the daily care of the animals within zoos to advanced research of husbandry, animal behaviour and diet. By continually collecting data, zoo scientists can better understand animals and their needs, which helps them make recommendations to improve their care and give them better chances of survival.
The research conducted by zoos not only helps the animals within the zoo, it helps formulate innovative strategies for conserving wild species. It provides detailed knowledge of animal biology, behaviour, genetics, interactions and food habits, which wouldn't have been collected without frequent close interaction with the animals.
Zoos Help Protect All Types of Species
When you think of zoos, typically large, alluring animals like tigers, pandas and elephants spring to mind. While these no doubt appeal to most people, zoos are working hard to save important, lesser-known species too.
You may not be too excited to see a particular species of frog for instance. Zoos, on the other hand, will do all they can to save any species with an important role in society and its ecosystem. In fact, zoos have played a huge part in preventing the loss of much of the world's frog species.
Zoos Support Animals on the Outside
You might think zoos just focus their efforts on the animals in their care, but their conservation programmes extend far further than that. Their conservation work is split into two categories:
Ex-situ – where conservation efforts are conducted outside of the animals' natural habitat (in the zoo) and involve international on-site breeding programmes
In-situ – where funding, expertise and often employees from the zoo are used to safeguard animal species and their habitats in the wild
Besides completing off-site conservation programmes, zoo vet departments also take in injured or sick wildlife, rehabilitating them to full health before they are reintroduced to the wild.
Animals Live in Life-Like, Enriched Environments
The environments animals reside in within most modern zoos are set up to be as true to their natural habitat as can be. Besides providing an impressive view for visitors, this makes sure the animals live as closely to the way they would in the wild.
Zookeepers are also dedicated to providing enrichment programmes that help the animals emulate their natural behaviours. This approach helps prepare them for life in the wild, should they be reintroduced to it.
Get Qualified to Work in a Zoo
If the conservation efforts of zoos appeal to you, you can gain the qualifications you need to work in a zoo online.
A Level 3 Diploma in Zookeeping gives you the skills and knowledge to work closely with the animals residing in zoos. You can dedicate your time to monitoring and supporting animals on-site, so that they live as fulfilled and comfortable a life as possible.
You will also gain desirable practical skills by undertaking a practical placement at one of the below venues:
Blackpool Zoo
Jimmy's Farm and Wildlife Park
Colchester Zoo
Dartmoor Zoo
A Zoology Diploma, on the other hand, provides a great way to develop your understanding of animal biology and conservation issues. Expanding your knowledge on what different species need to ensure their wellbeing means that one day you can contribute to their continuing existence.
With higher-level qualifications like an Access to Higher Education Diploma (Land Based Science), you could build on this knowledge and go on to study a related zoology degree.
Start Today
If you want to progress into a zoo or conservation-related career, Stonebridge Associated Colleges can help you get started.
Our Course Executives are well versed in all the careers that come from taking our conservation and zoo-related courses. With their help, you can get on track to the job you want and reach your career goals as soon as possible.
Find out more by calling them on 0121 392 8288, contacting them online or by clicking the link below.