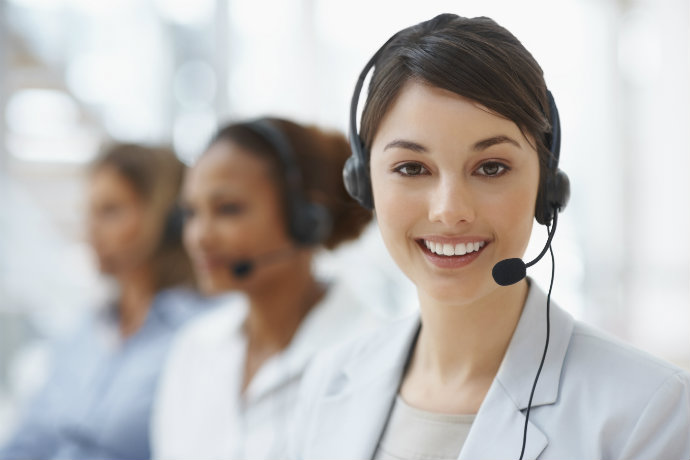 Managing Performance in a Contact Centre is often very challenging, but can also be very satisfying.
This is often because you're often required to work with lots of different types of software systems, the pressure of having to meet the demands of a customer, having to deal with angry and irate customers, having to multi-task and dealing with lots of calls on hold. However, knowing that you made a huge difference to a customer and added value to a business is highly rewarding.
Knowing about managing performance in a contact centre is essential for those who want to progress their career in a contact centre. It's also important for those who are wanting more responsibilities. The performance of team members is important to the day-to-day running of a contact centre.
The reason being is that you need to make sure that the right things are being done in order to ensure targets are being met, customers are satisfied and also to protect the business.
That's where our Certificate in Contact Centre Operations (QCF) Level 3 course comes in. This course is very useful for someone who has some experience of working within a dynamic contact centre environment and wishes to take their skills and experience to the next level. This course will prepare you for a more senior or supervisory role in a contact centre.
A contact centre, like many other working environments, has a set of business objectives known as Key Performance Indicators (KPIs). With a large volume of calls on a regular basis, it's always important to be alert at all times.
The purpose of managing people's performance in a contact centre is mainly to provide an in-depth understanding of what needs to be achieved, the approach that needs to be taken and supporting the ongoing development of the team to ensure targets are being met.
Managing performance in a contact centre often involves metrics, coaching techniques, training programmes and systems.
The metrics that are taken into consideration include the metrics that show performance in the volume of calls, outbound calls, sales, complaints as it's important to ensure targets are being met. It's also necessary in order to look at the contribution to the team from various team members.
Another metric would be quality, to ensure the correct information is being given, as it goes hand-in-hand with performance. This is also important in order to ensure that a high standard of service is constantly being delivered.
Depending on the function of the contact centre and the services, the targets will often vary. Managing performance in a contact centre is highly essential and is an important part of managing a call centre on the whole. It's one of the most challenging aspects as there are other duties to be carried out so finding the right balance is key.
The Nine Steps to Managing Performance in a Contact Centre
Setting performance objectives and developing a performance plan – increasing revenues, customer satisfaction, specific results to be achieved
Defining expectations – result areas and performance activity
Gaining agreement and measuring performance – understand what current performance levels are
Reviewing performance – targets met or exceeded, investigate specific performance results
Providing feedback – performance discussion, provide direction and how staff contribute to the success of the organisation
Assessing performance – reasons for performance level and further analysis
Rating performance – identify strengths and weaknesses and areas needing improvement
Developing a performance improvement plan – define time lines, improve or maintain performance result
Checking on improvement and documenting performance results and action plans – store performance records, feedback and discussions
Managing performance in a contact centre is something that is very important for managers and team leaders to tie into to their work culture.
Contact Centre Facts
1 in 25 UK employees work in contact centres and it remains to be one of the most recruited for sectors in the UK
Web chat volumes will grow at a compound annual growth rate of 24% to 2018
Mobile customer service app penetration will grow to 40% by 2018
98% of the UK's working population are employed in contact centres
There are now approximately 5840 UK contact centres with 734,000 positions filled with contact centre agents and they're still experiencing growth
The largest contact centre employer is the finance sector as it has over 212,000 contact centre roles
The retail & distribution sector has most contact centres (16%), although the finance sector has the most contact centre agent positions (17%). Outsourcing & telemarketing, public sector, IT, services, communications and utilities are also important sectors
The average contact centre size is 126 agent positions, with outsourcers, utilities, communications, and finance contact centres having a larger-than-average mean size
Most contact centres employ 300 to 700 staff and most work is done between 7am and 10pm
An estimated 3% of all UK workers were working in a contact centre by the end of 2012
Sources: https://www.unison.org.uk/at-work/energy/key-issues/call-centres/
http://www.contactbabel.com/pdfs/feb2015/UK%20SOITP%202015%20Marketing%20v3.pdf
Have you ever worked in a contact centre? How would you go about managing performance in a contact centre? Please let us know below…