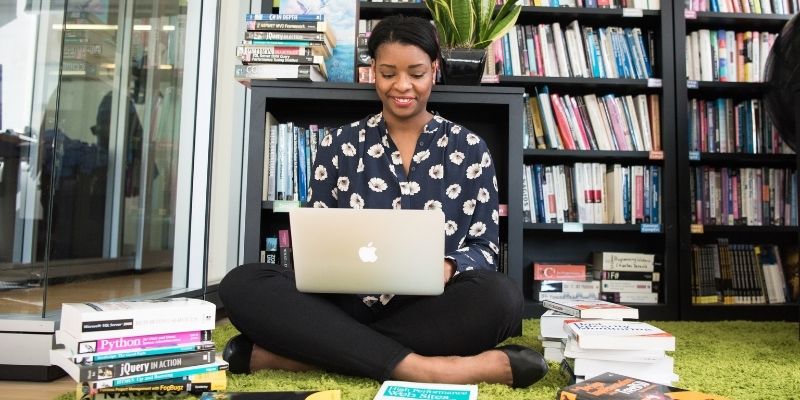 National Online Learning Day was established to highlight the way students of all ages are achieving their learning goals through online education. The ability to study anywhere at any time is creating an ever-growing community of people who are thriving and reaching their potential, both in life and in the workplace.
In celebration of National Online Learning Day, we want to raise awareness of the many ways you can knock your learning goals out of the park with an online course. With study programmes to suit every need and interest, there's no end to what you can achieve with Stonebridge Associated Colleges.
Study Traditional Courses with Online Benefits
In schools today, children and young people will go through the process of learning the curriculum, to prepare for exams that provide them with GCSE qualifications. As entry requirements for most jobs and higher level learning, GCSEs are arguably the most important qualifications you can get.
Although, if you don't have these qualifications, going back into a classroom with people much younger than yourself to get them isn't exactly ideal. Luckily, online GCSE courses are now offered, so you can work towards getting these qualifications comfortably from home.
GCSE courses are available online in all the traditional subjects, from GCSE Maths courses to Science, English and History.
The same can be said for A Level Courses, which are equally as valuable to get you into university. Should you need to get an A Level to meet your degree entry requirements, you can study online A Level courses that allow you to qualify in less time.
At Stonebridge, you can study various online A Level Courses, from Psychology A Level courses to Economics, Physics and Biology.
Reach Your Goal Faster with Convenient Alternatives
The growing acceptance of online courses isn't the only way the education system has evolved. Now, more qualifications are accepted as adequate preparation for jobs and degrees, giving rise to a number of flexible alternatives available in the course space.
Functional Skills courses are one of these convenient alternatives, as when they are studied at Level 2 they can give you the equivalent to GCSE English, Maths and ICT at grade C/4. The ability to complete Functional Skills Courses online also means you can achieve these qualifications in a few short weeks.
Another incredibly popular qualification alternative are Access to Higher Education courses. These vocation-focused courses provide such detailed knowledge in specific areas that they remove the need for multiple A Levels. For instance, if you want to become a Midwife, Access to Higher Education Midwifery courses will provide you with the Level 3 qualification that will satisfy most university entry requirements.
As you can study Access to Higher Education courses online, it's also possible to complete these courses within 6-12 months. This could allow you to apply to university within a year.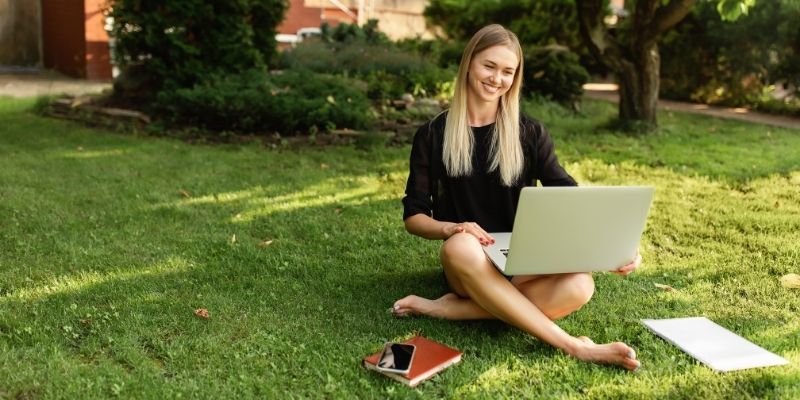 Maintain Professional Registration with Online CPD
If you're working in a regulated profession, or you aspire to, once qualified you must complete a certain amount of Continuing Professional Development (CPD) each year to stay registered.
This is because CPD helps you stay on top of the many evolving aspects of your industry, whether it's teaching, healthcare or otherwise. The processes and procedures you use now will change over time and your skillset will need to adapt in line with these adjustments.
CPD is any form of training and education that adds directly to your professional skillset, but falls outside of your mandatory and statutory training. There are many ways you can meet your annual requirements, but one extremely convenient way is by completing CPD training courses online.
Stonebridge provides numerous online CPD courses that help you stay registered, from CPD courses for Nurses to Dental CPD courses and CPD courses for Teachers.
Access Specific Industries Through Vocational Training
There are a host of careers that require you to have certain knowledge and skills but don't necessitate degree level qualifications. This makes your transition into these industries much quicker, especially if you gain the desired abilities through a flexible online course.
With Stonebridge you could study:
Work your way into a myriad of animal-related careers with courses designed to equip you with specific industry skills.
Begin or further your training and career within the education sector with courses designed to meet various professional goals.
Progress into a managerial role with industry recognised qualifications accredited by the Institute of Leadership and Management.
Gain the skills to support individuals with mental health issues in a professional capacity with RQF, endorsed and certified mental health qualifications.
Learn all about these intertwined business functions and how they both impact lead generation and revenue with industry recognised qualifications.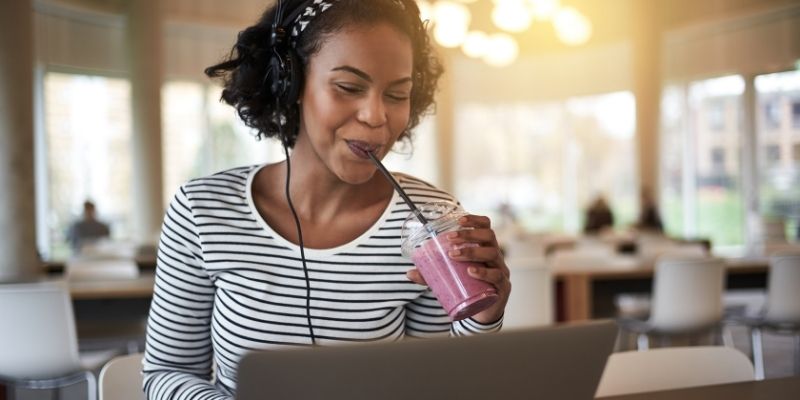 Upskill with Short Courses
Once you enter your ideal career path, your learning doesn't stop there. Both businesses and professionals need to adapt, change and evolve with the times. Luckily, there are hundreds of short courses that enable you to keep adding to your skills.
Whether you want to become a better copywriter, get to grips with the entire Microsoft Office suite or pick up some tips on project management, you can with online short courses.
From business short courses to graphic design short courses, you can get the skills and knowledge you need to adapt and progress in your line of work.
Indulge Your Interests with Hobby and Lifestyle Courses
Learning doesn't always have to revolve around getting ahead in your career. Many people who enrol on an online course do so because they want to indulge their interests or pick up a new hobby.
You might be into interiors and want to discover useful tips through interior design short courses. Or perhaps you have a keen interest in fiction and want to put pen to paper with creative writing short courses.
With the influx of image-based social platforms, many learners enrol on photography short courses, and for those who are slightly pet obsessed, there are even those that give you specific skills in pet photography.
Should you be more of a green thumb, you could explore a garden design short course, or perhaps try your hand at a bit of moon gardening.
No matter your interests, Stonebridge likely has a course to suit!
Embrace Online Learning with Stonebridge!
If the thought of working towards your learning goals online makes more sense to you than heading back into a classroom, our Course Executives can help you take the next step.
Stonebridge Associated Colleges has a vast array of online courses available, so you're forgiven if you're a bit unsure of where to start.
By chatting with our team today, they can help establish your interests and find the course that will meet your needs, as well as answer any questions you may have.
Call them now on 0121 392 8288, contact them online or view our extensive range of online courses by clicking the link below.